Jessica Chastain Rejecting 2 MCU Roles Was a Wise Career Decision
Some of the biggest actors in Hollywood have appeared in The Marvel Cinematic Universe. Jessica Chastain was not one of them, turning down several roles that came her way.
Early on in her career, she decided to reject the MCU sidekick roles, looking for parts with more substance. The decision turned out to be a wise choice, as she is now considered one of the most sought-after actors in the industry.
Why Jessica Chastain turned down Tony Stark
Born in 1977 in Sacramento, California, the red-headed beauty developed a passion for dance at a very young age. She started appearing in Shakespeare plays and landed a spot in the prestigious Julliard school of acting. According to the Hollywood Insider, she received a scholarship to attend from famous alumnus comedian Robin Williams.
In 2004, Chastain started appearing in television series such as ER, Veronica Mars, and Law & Order. In 2011, she landed the role of Celia in the blockbuster film The Help. According to IMDb, Chastain received a Best Supporting Actress Oscar nomination for her performance. Job offers started pouring in, and the versatile actor found herself busier than she ever dreamed possible.
The Insider reported that in 2012 Chastain rejected the role of scientist Maya Hansen, who was being cast as Tony Stark's love interest. At the time, the Tree of Life actor posted on Facebook, "Sorry to say that 'Iron Man 3' isn't going to work out. My schedule is jammed packed, and I can't fit anything else in. The press announced my possible attachment far too soon. I know many of you wanted me to be involved, and I'm so sorry to disappoint you. Hopefully, there'll be another Marvel film in my future."
The part of Hansen went to actor Rebecca Hall, and fans are still frustrated that the scientist didn't get a bigger role.
A strange move
Several years later, Chastain once again turned down an MCU role. Before Rachel McAdams accepted the part, Chastain was offered the role of surgeon Christine Palmer in Doctor Strange. She was asked to play the love interest of Stephen Strange, opposite Benedict Cumberbatch, but refused.
According to IndieWire, the Doctor Strange screenwriter, C. Robert Cargill, revealed in a 2020 podcast that Chastain had the "coolest rejection ever." She told him, "Hey, look, this project sounds awesome, and I would love to do it. But I am only going to get one shot at being in a Marvel Film and becoming a Marvel character, and I trained in ballet, and I really want to wear a cape." Cargill explained, "She wanted to be in a Marvel movie, but he wanted to be the superhero, not the badass doctor Night Nurse."
Joining Marvel via X-Men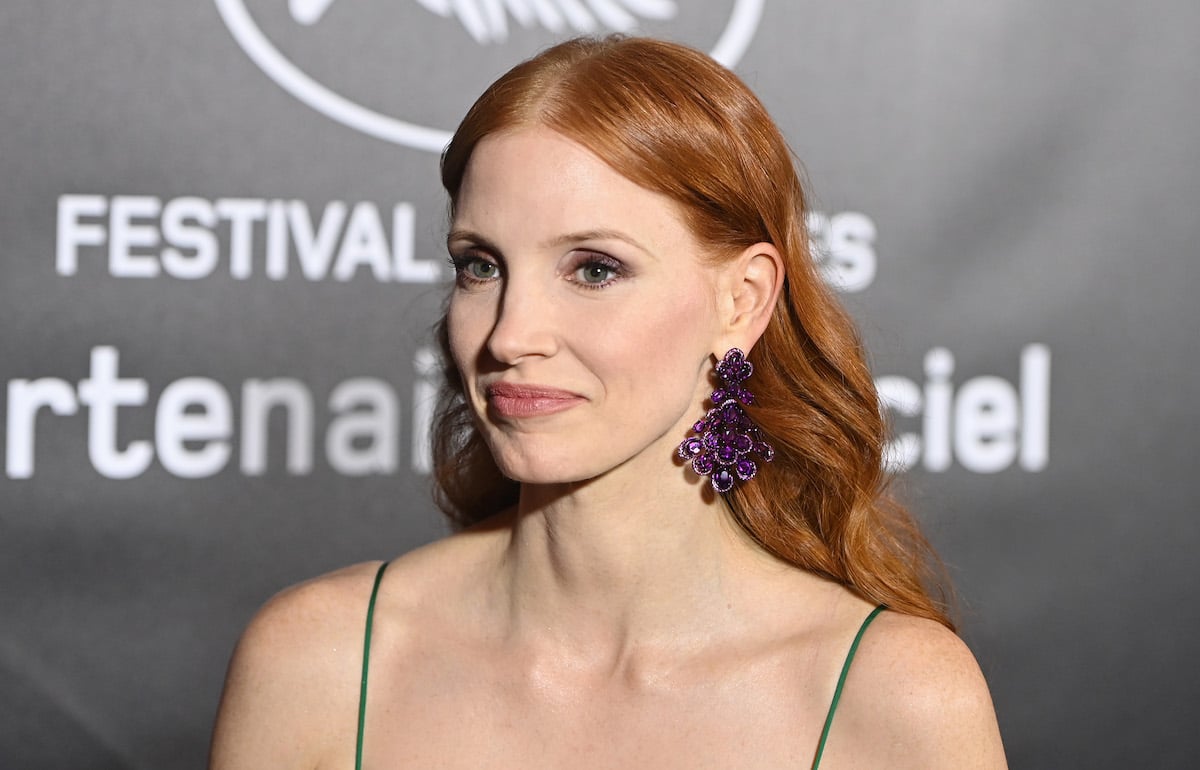 Passing up these two roles proved to be a wise career decision for Chastain. In 2019, she was offered a meatier part in the MCU. She entered the superhero realm playing the villainous Vuk opposite Sophie Turner in Dark Phoenix.
Screen Rant explained, "That role fell in the X-Men Universe, which operates outside of the MCU (for now) despite being a Marvel property. Apparently, she set her sights on making a much more significant impact in the MCU."
The Molly's Game performer told Comic Book, "I wouldn't mind doing it again. I definitely wouldn't do it for 10 years, so it's an interesting thing because I think a lot of the contracts now last for a long time. But yeah, it's fun to come in and play and hang out and have a good time and, and then skedaddle, then maybe come back in a few years, do it again."
RELATED: 'Doctor Strange' Lost Out on Jessica Chastain When She Rejected Joining the MCU in the 'Coolest Way'