Jessica Chastain's 'The Eyes of Tammy Faye' Transformation Stretched Her Skin Out
Jessica Chastain broke new ground with her award-winning role in 'The Eyes of Tammy Faye.' Unfortunately, she also caused some damage to her skin.
Many movies made waves in 2021. But few received the praise The Eyes of Tammy Faye did. The intense biographical drama earned acclaim for everything from the performances to the brilliant script and costumes. The film, which tells the story of the controversial yet beloved televangelist Tammy Faye Bakker, features a star-studded cast, including Jessica Chastain as Bakker. 
Chastain garnered strong reactions for her work in the movie, even winning the Academy Award for Best Actress. The performer also transformed physically into Bakker, which Chastain described as causing "permanent damage" to her skin.  
Jessica Chastain won an Oscar for 'The Eyes of Tammy Faye'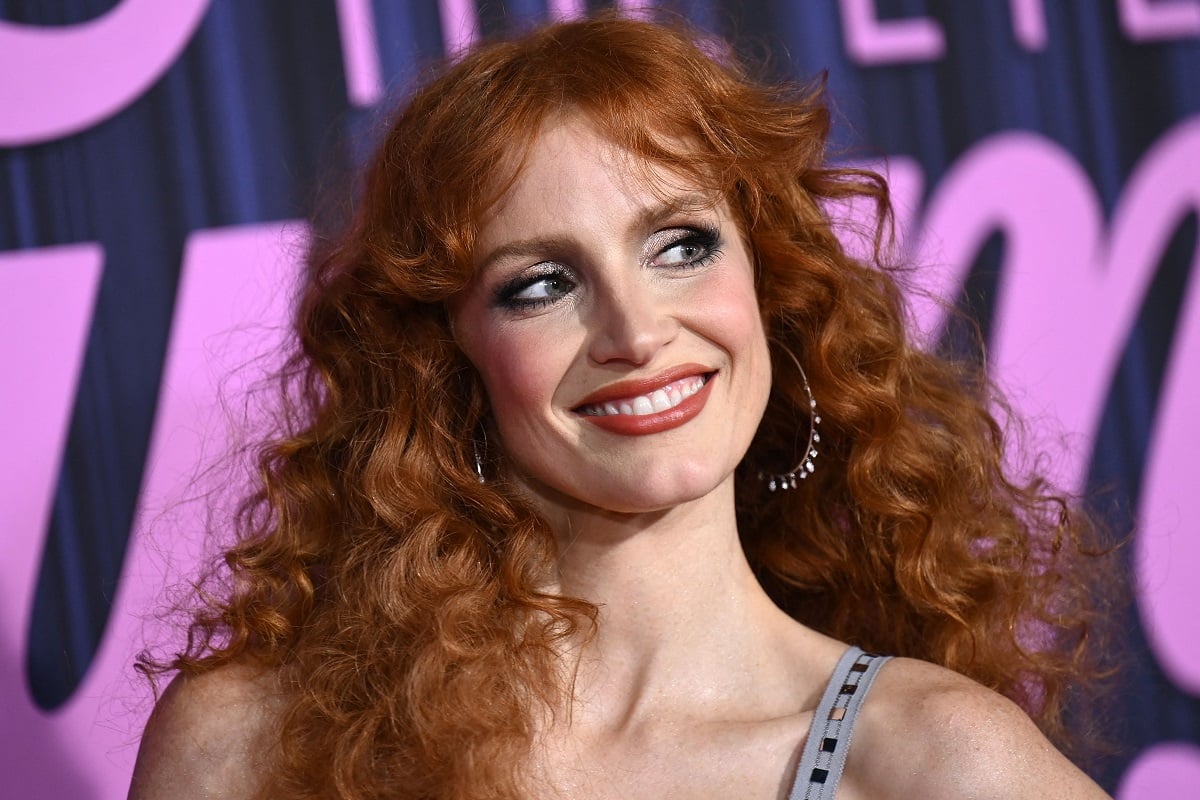 Tammy Faye Bakker is an iconic figure in the televangelist community, a woman who initially rose to prominence alongside her husband, Jim Bakker. Ultimately, after a highly-publicized fraud case saw Jim Bakker convicted and sent to prison, Tammy Faye Bakker reinvented herself. Notably, she became closely associated with the LBGTQ+ community, a group largely maligned by prominent Christian leaders. 
In her Oscar-winning performance, Chastain completely embodies Bakker's larger-than-life presence, from her over-the-top eye makeup to her unique manner of speaking. She barely resembles herself. So it's little wonder the film also won the Academy Award for Best Hair and Makeup. 
Her transformation into Tammy Faye Bakker
Chastain used her body to bring Bakker to life. But she also counted on the hair and makeup team to provide the right visual counterpart. As Chastain revealed in a 2021 interview with The Los Angeles Times, getting made up as Bakker was a lengthy process. 
"The very first test I did was difficult, honestly," Chastain said. "I mean, we fixed it. But I was freaked out. I was like, 'I don't know how to act like this.' People think it's easier, but it's not. You have to reach through the makeup—you can't let the makeup be the performance."
Chastain revealed that it took four hours each day for the hair and makeup team to do their magic. The team utilized light prosthetics, creating a more rounded face on Chastain and sealing a dimple in her chin. 
"I think for sure I've done some permanent damage to my skin on this," the actor said. "Listen, I eat very pure and I take very good care of my skin and I stay out of the sun and all that stuff. But it's heavy. And when you're wearing it all day every day—the weight of it on your body, it stretches your skin out."
Jessica Chastain has acted in a wide variety of movies
Chastain has proven that she can tackle any acting challenge throughout her career. After bursting onto the Hollywood scene in the 2008 drama Jolene, she landed parts in movies such as The Help, Zero Dark Thirty, The Martian, and Molly's Game. Chastain received an Oscar nomination for her work in The Help as an aspiring Southern socialite. 
An outspoken advocate for equality and diversity in filmmaking, the star is vocal on mental health topics. While her career is high-profile, Chastain likes to live a low-key life when she isn't working. The actor married fashion executive (and royal) Gian Luca Passi de Preposulo in 2017 and has since welcomed two children with him. An acclaimed actor and newly-minted award winner, Chastain will likely continue to push herself for her work.