If Jessica Chastain Wasn't an Actor, She'd Love to Work With Kids
Jessica Chastain is an award-winning performer known for her versatility and screen presence. From her 2008 onscreen debut in the movie Jolene to more recent dramas like Crimson Peak, The Help, It Chapter Two, and Molly's Game, Chastain has always made interesting, dynamic choices. It might be difficult for pop culture fans to imagine the Hollywood scene without her. But in a 2016 interview, Chastain mentioned she wouldn't mind working with kids.
Jessica Chastain recently won an Academy Award
Chastain has consistently received critical acclaim for her work, with many noting that she seems to immerse herself into her roles completely. She isn't afraid to take on parts other actors might shy away from. In her recent film, The Eyes of Tammy Faye, she utilized prosthetics and extravagant hair and makeup to transform into the famed evangelist Tammy Faye Bakker.
For her work in The Eyes of Tammy Faye, Chastain took home the Academy Award for Best Actress. With her recent win, the star is poised to tackle even bigger projects. It seems as though she will be a mainstay in entertainment for years to come. Still, Chastain considered other avenues should Hollywood not have worked out for her.
What did Jessica Chastain say about working with kids?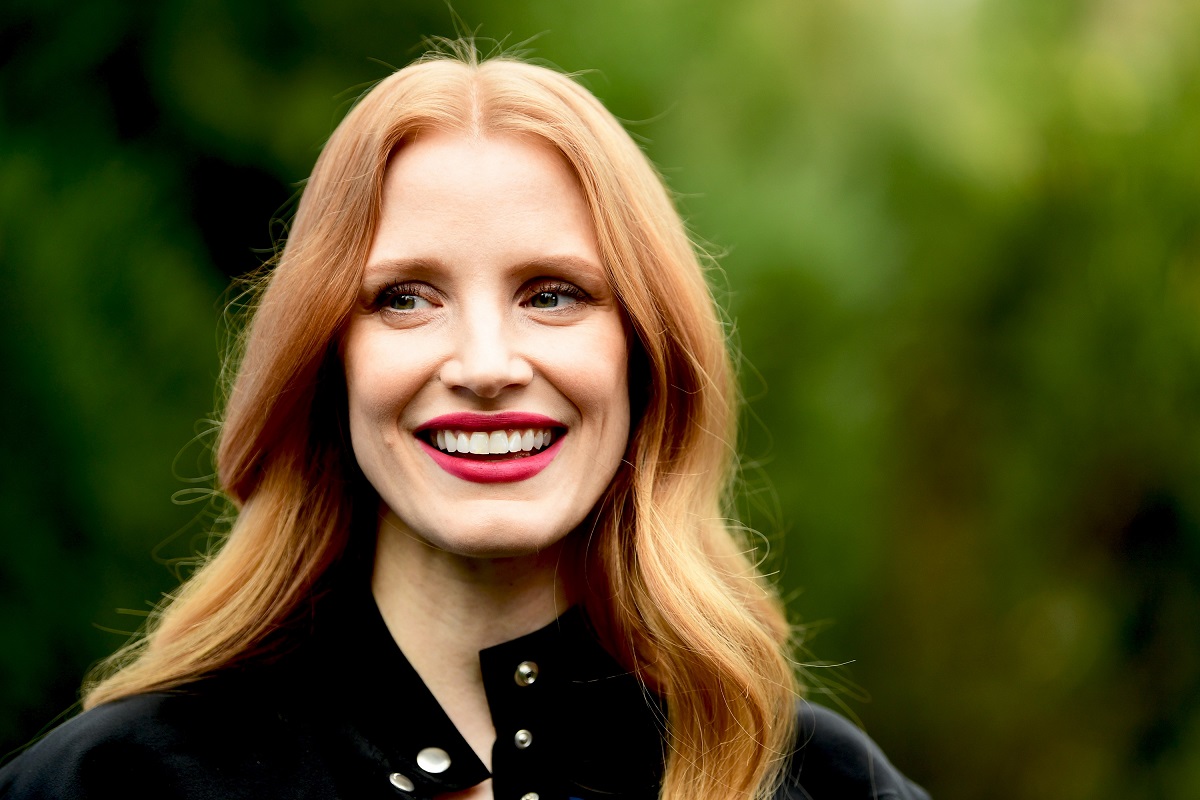 In a 2016 interview with Modern Luxury Manhattan, Chastain talked about her deep love for children. As reported by Inquisitr, Chastain said that she's drawn to children who don't "fit in," likely due to her own childhood memories of being targeted by bullies. "If there is one kid who sticks out and doesn't really get along in the group, I'm always drawn to that kid. And I'm always like, 'Keep what is special about you; keep it close; don't try to get rid of it; don't try to fit in,'" Chastain said. She revealed that she likes to spend a lot of time with her friends' children, learning how kids interact and rationalize things in their lives.
"I love the ones that keep their uniqueness," the actor admitted. "If I wasn't an actor, I would want to be a teacher for elementary school because I love the idea that, just by spending a little bit of time, nurturing a kid can change their whole life." A very private person, Chastain doesn't often open up about her personal life. But over the years, fans have learned a bit about her family and home life.
How many kids does Jessica Chastain have?
Just two years after the interview with Modern Luxury, Chastain started a family of her own. The actor married her boyfriend of five years, Gian Luca Passi de Preposulo, in 2017. In 2018, the two welcomed their first child together. The baby, whom they named Giulietta, was born via gestational surrogate, according to US Weekly. Two years later, Chastain and her husband had a second baby, a boy named Augustus.
Chastain rarely opens up about her husband and children. But they have sometimes been spotted on walks together in New York City, where they live most of the year. These days, with Chastain receiving acclaim as one of the world's most talented performers, she likely values her downtime with her family more than ever.
RELATED: Jessica Chastain Didn't Want the Hollywood 'It Girl' Label