'Jessica Jones' Star Krysten Ritter Lost Her Virginity to a Boyfriend Her Parents Nicknamed 'Demon'
Krysten Ritter is a celebrity actor and model, who is known around the world for playing the quirky superhero Jessica Jones.
Ritter has earned acclaim as a dramatic actress, although she has also appeared in a slew of comedy films such as What Happens in Vegas and Confessions of a Shopaholic.
These days, Ritter is mostly out of the spotlight as she enters the next phase of her life — but the fan-favorite actress has opened up many times over the years, letting fans know all about the good, the bad, and the awkward things that she has experienced in her life. 
How did Krysten Ritter become famous?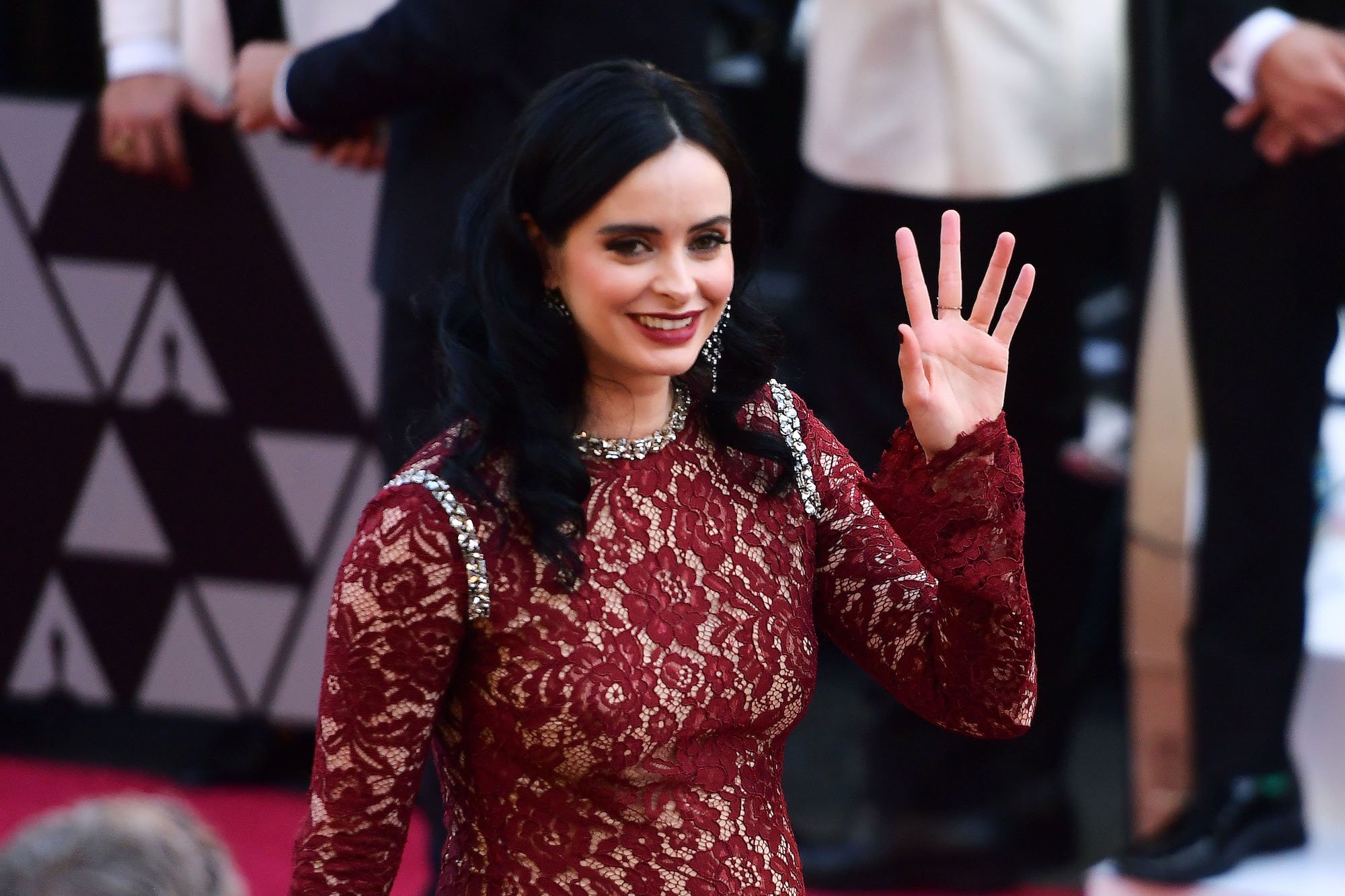 Krysten Ritter was born in Pennsylvania in 1981. Raised in a working-class family, Ritter was discovered by a talent agent at the age of 15, when she was attending a modeling event at a local mall. All throughout her high school years, Ritter modeled to make money, traveling all around the United States. After high school, Ritter moved to New York City, where she continued to walk the runway for various high-profile brands.
In the early 2000s, Ritter broke into television and film acting. After first landing a series of commercial acting parts, she made her film debut in 2003, playing an art history student in the movie Mona Lisa Smile. She made waves when she appeared in the cult-classic TV show Veronica Mars in 2006, and around the same time, she acted in various Broadway productions as well. 
What is Krysten Ritter best known for?
Krysten Ritter really rose to prominence after her work in the hit AMC series Breaking Bad, opposite Aaron Paul and Bryan Cranston. As an aspiring tattoo artist who is also a recovering drug addict, Ritter received rave reviews from critics as well as fans, and her career quickly took off. Ritter's next major role was in the TV sitcom Don't Trust the B—- in Apartment 23.
Although the show only ran for two seasons, it gained a cult following and remains popular with fans to this day.
Krysten Ritter is arguably best known for her work in the Marvel series Jessica Jones. The Netflix series features Ritter as the superhero Jessica Jones, a superhero who opens her own detective agency. The series ran on Netflix for over three years, shooting Ritter to worldwide fame. When Jessica Jones was canceled in 2019, fans were devastated — and rumors of a reboot continue to this day. 
What did Krysten Ritter say about losing her virginity?
Krysten's Ritter's personal life has been a hot topic among fans for years. In 2014, Ritter started dating musician Adam Granduciel. They dated for nearly five years before welcoming a baby boy together in the summer of 2019.  
Although Ritter is in a happy relationship now, she hasn't always had an easy time with men. In fact, Ritter opened up in 2012 about her high school boyfriend, who managed to really rub her parents the wrong way.
"He was so angsty and bad. He was a real bad boy," Ritter told US Magazine. "His name was Damian, but my parents called him 'Demon.' Our first time was in his parents' van before basketball practice. I don't remember it being very pleasant." These days, Ritter doesn't have to worry about any awkward moments, as she keeps her romance with Granduciel well out of the spotlight.