Jessica Lange Recounts How She 'Jumped in' to Joan Crawford for 'Feud: Bette and Joan'
Jessica Lange is responsible for inhabiting several of Ryan Murphy's most memorable characters. From the wicked and cunning Fiona Goode of American Horror Story to the real-life Joan Crawford of Feud: Bette and Joan, Lange is one of Murphy's most prized performers. 
Together, Murphy and Lange are rewriting the script for female actors in Hollywood over 50. Lange has become proof that older women still carry all the three-dimensional complexities of their younger counterparts. Whether taking a seductive and saucy turn or capturing a sentimental and spitting psyche, she is quite the supreme force (pun intended).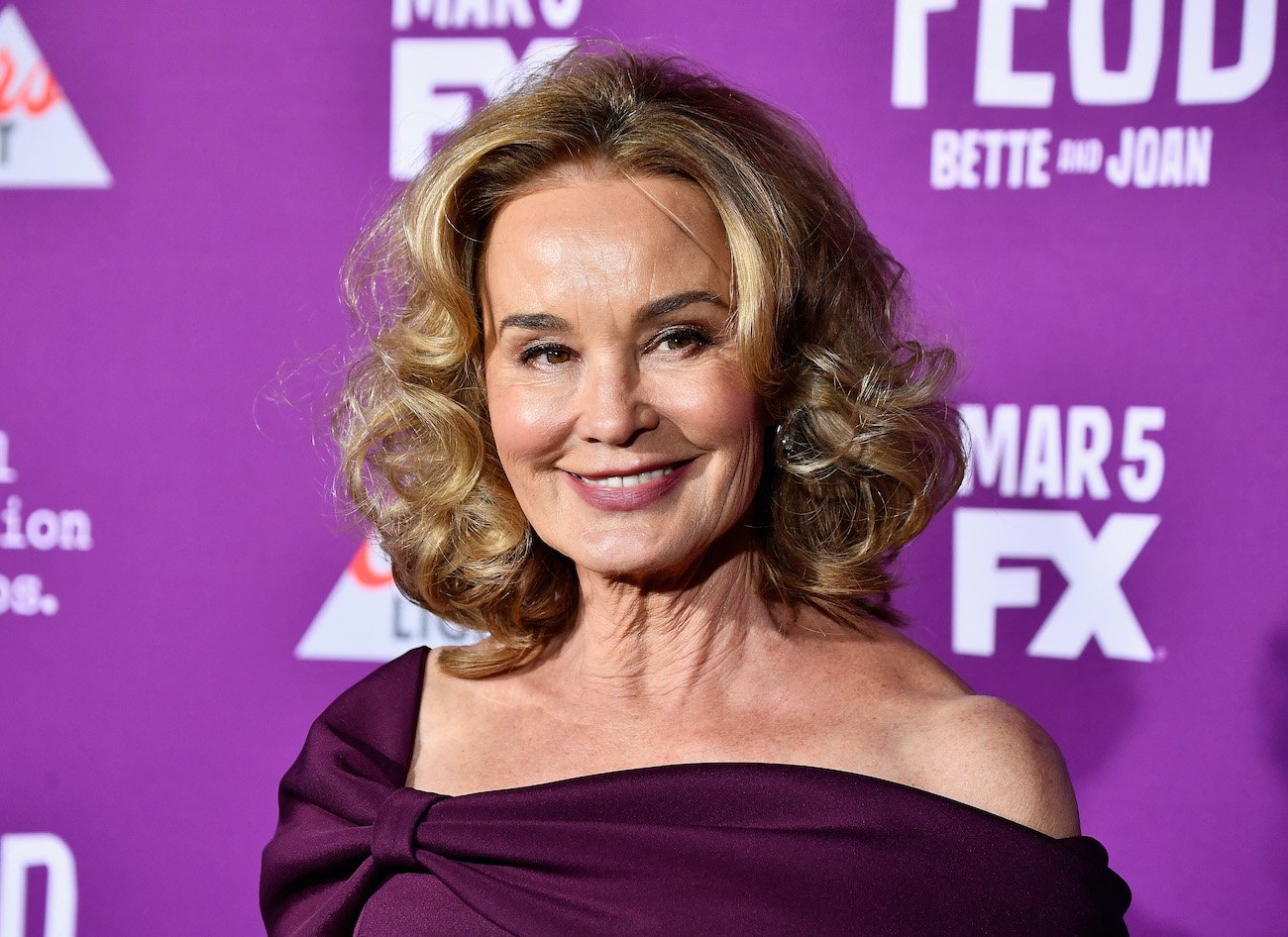 During a round table for The Hollywood Reporter, Jessica Lange discussed Ryan Murphy and her work in Feud, explaining how she discovered Joan Crawford's inner core — what made her tick. 
RELATED: What Brought Jessica Lange Back To 'American Horror Story' In The Past Could Work Again
Jessica Lange on becoming Joan Crawford for 'Feud' 
When discussing taking on Joan Crawford — a Hollywood legend with a tainted legacy — Jessica Lange aimed to understand how she became the woman she was. Lange said:
What I did was go back to the source, and it was through all of the biographies, all of her interviews…and determine where this woman came from. This devastating poverty in San Antonio, Texas. A mother who never wanted her, who didn't love her, who abused her. A father who abandoned her. So, right away, as a child, you got huge issues. 

The Hollywood Reporter
Lange explained that she dug up Crawford's past, for understanding someone's developmental years can prove pivotal to understanding who a person grows up to be. Yet, Lange sunk her teeth into Crawford's understanding of an early, unacceptable sexual relationship to internalize Crawford's "contradicting" existence.
Jessica Lange expands on Joan Crawford's devastating childhood  
Jessica Lange goes on to recount the sexual relationship between Crawford and her step-father, explaining:
And then, at the age of 11, she enters into a sexual relationship with her step-father. But, what became really interesting to me was how she perceived it. This thing…it was the first time she ever felt loved. The distortion and the contradictions…that became the basis for where I jumped in with this character.

The Hollywood Reporter
Joan Crawford is known for being an unrelenting and horrible mother, as seen by Faye Dunaway's depiction of the actress in Mommie Dearest. Yet, Crawford's life was comprised of many other factors. Many pieces of her personal and professional life shaped Crawford, and Lange aimed to capture the woman in her entirety. Lange brought a degree of humanity to the legend, which has largely failed to exist in the public sphere prior to the Murphy production.