Jessica Simpson Gets Candid About Infamous 'Mom Jeans' Body-Shaming Incident
Jessica Simpson rose to fame as a young pop star, a blonde vocal powerhouse who drew comparisons to Britney Spears and Christina Aguilera. Over time, Simpson was able to evolve into a multifaceted entertainer and eventually became a savvy businesswoman.
Simpson's accessory brands are hugely popular around the world and have managed to keep her sitting pretty for years. Still, she has struggled with several issues throughout the course of her career, from addiction to romantic problems.
Recently, Simpson opened up about how she has been body-shamed in the past and how she deals with body image these days.
Jessica Simpson was a young sex symbol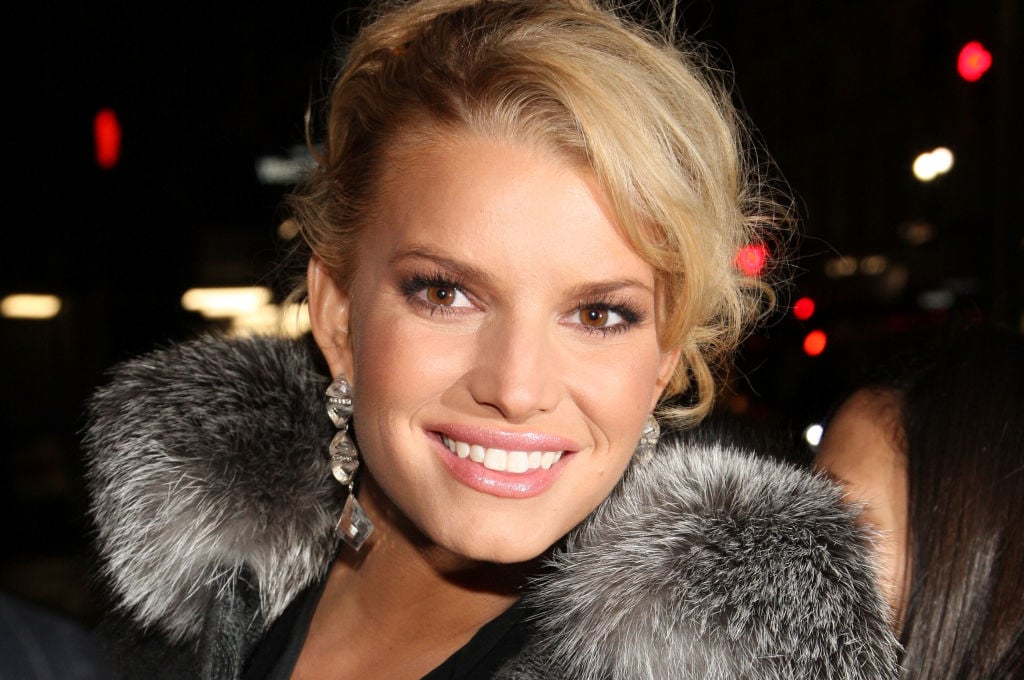 Jessica Simpson rose to fame in the early 2000s, a young pop star who possessed an incredibly powerful singing voice. Although Simpson was inevitably compared to other young singers of the time, she quickly proved that she had the talent and tenacity to stand on her own terms.
Simpson also got a lot of attention for her looks. When she first burst onto the scene, she was very curvy — a stark contrast to ultra-thin entertainers like Christina Aguilera. 
Although these days, curvy figures are popular, in the early 2000s, Simpson was under a lot of pressure to fit a certain image. When Simpson was cast as Daisy Duke in the 2005 movie The Dukes of Hazzard, she underwent an extreme physical transformation in order to play the iconic sex symbol.
While Simpson made waves for her portrayal of Daisy Duke, the reality was that it caused Simpson years of trauma. As she later revealed, the role created a "gold standard" that she would be judged by in the years that followed. She was under such pressure to appear as thin as she was in the film that in the years that followed, Simpson took diet pills regularly. 
Jessica Simpson's 'mom jeans' fiasco
In 2009, Simpson went through another experience that would affect her body image on a very deep level.
Simpson's performance at the Radio 99.9 Kiss Country's annual Chili Cookoff might have been entertaining for fans. But the outfit that she wore — high-waisted "mom jeans" with a leopard belt — drew criticism and mockery from tabloids and the media. 
As Simpson revealed in her memoir, "it was awful, but the worst part was this: my very first thought was not my pain at becoming a joke or everyone laughing at me."
She even stated that her thoughts went to her boyfriend at the time, Tony Romo. "I feel so bad that Tony has to be with the fat girl," she said.
To add insult to injury, Simpson was far from being overweight at the time that the fiasco took place. She stated that she weighed around 120 pounds and had a 25-inch waist. 
How does Jessica Simpson deal with body image issues these days?
Fortunately, Simpson has come a long way since her struggle with diet pills.
She discussed her approach to body image issues in her memoir, Open Book, stating that she makes it a point to try and make sure that her young daughter, Maxwell, never fights the same battles that she has had to. After a comment from Maxwell that bread makes people "fat," Simpson stated that she completely changed her ways.
Simpson shared: "I even put extra butter on that bread. As I did so, I thought, 'How does she even know what 'fat' is? It was a wake-up call. She already has this world to grow up in, and I want her to feel safe enough to love herself and the body that God gave her."
As Simpson tours the United States in support of her new book, she is making new fans left and right — and hopefully, leaving the sad memories of her past struggles behind her.