Jessica 'Sugar' Kiper Compares 'Survivor' Pay to Being an Impersonator, Says 'I Was Shark Chum'
Survivor has a huge prize for the winner, but the other castaways aren't so lucky. Jessica "Sugar" Kiper recently talked about the pay for the show and called herself "shark chum."
Jessica 'Sugar' Kiper was on 'Survivor: Gabon' and 'Survivor: Heroes vs. Villains'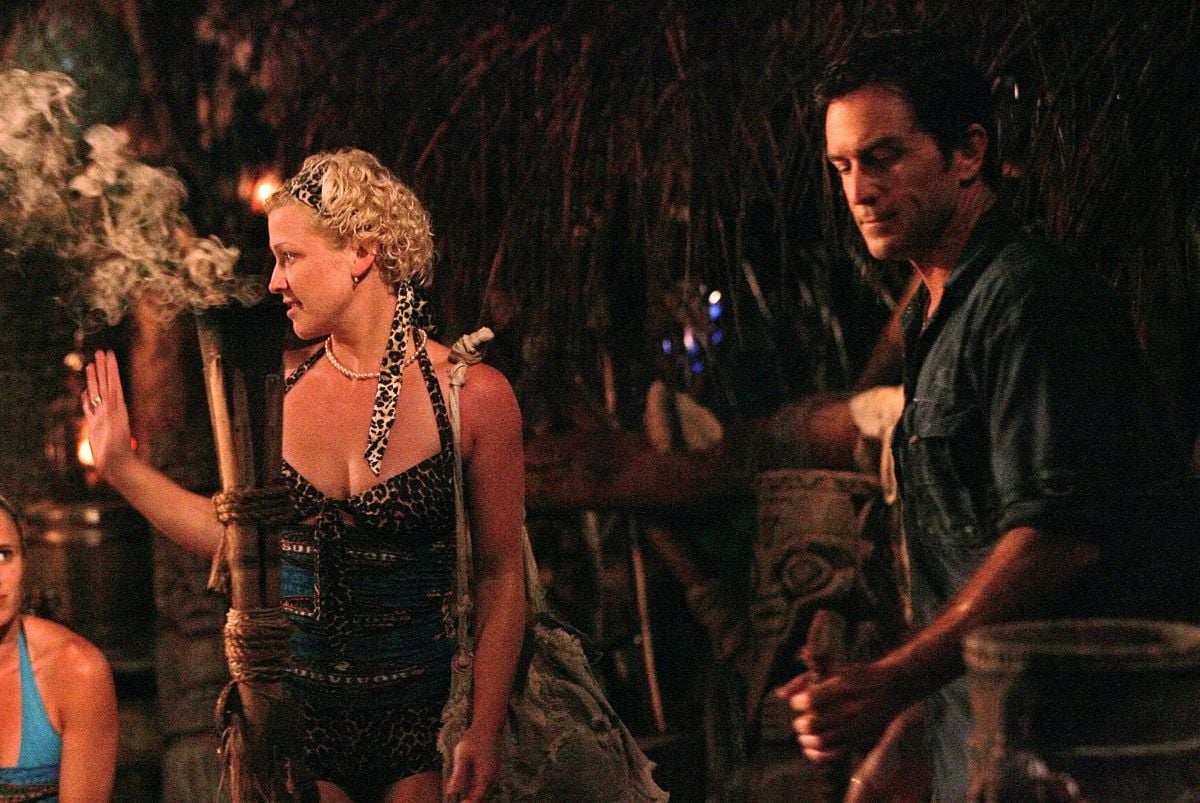 RELATED: 'Survivor: Gabon' Star Matty Whitmore Created the Buddy System — Not Rob Mariano
The first time the castaway was on the show was for Survivor: Gabon back in 2008. She managed to be runner-up in that season, and Bob Crowley won. 
She was then brought back to be part of the Heroes tribe on Survivor: Heroes vs. Villains. She had a much harder time given she was assigned the puzzle portion of a competition, and they lost despite having a lead. She was blamed and then voted out of the tribe first. Kiper is known for being flirty and fun. She also works as a model and actor.
Jess 'Sugar' Kiper compares her 'Survivor' pay to being a Marilyn Monroe impersonator
RELATED: 'Survivor': Why Isn't J. T. Thomas on 'Survivor 40: Winners at War?'
The former reality star tweeted about how much money she was paid to be on the show on July 21, 2021. "The other day, I got paid almost the same amount for a 15 minute Marilyn Monroe impersonation, as I did for my second stint on Survivor… (which left me in a very terrible head space). Let that sink in to all of you @survivorcbs hopefuls & fans," she tweeted.
"Survivor does not pay residuals like a scripted show… and it will never go off the air," Kiper added. "I must add, it was a woman who hired me, for her female friend… and they fed me steak & lobster. These women were so much classier than the producers… unbelievable! They weren't even Survivor fans! Aaaahhh… I guess I'm done. Just… trying to let you understand me," she wrote.
The former castaway listed other perks to being an impersonator. "I should probably ALSO add, that I wore all of my clothing at the gig… and they were clean, I got to sleep in my own bed, AND I won't see or hear about it for the rest of my life from strangers that pay the production to watch me succeed or fail. So much BETTER!" she tweeted. 
She then tweeted side-by-side pictures of herself. One is of her dressed as Marilyn Monroe and smiling. The other is of her looking more serious on Survivor. "Look how much happier I am in THIS photo (screenshot from a video). I mean… come'on! I was Shark chum," she wrote.
The pay for Survivor contestants reportedly starts at $2,500, according to Entertainment Weekly. If you make it past being the first person out, then you get more money. The runner-up gets $100,000, and the winner gets $1 million. That most likely means Kiper was paid $2,500 for being the first booted contestant.