Jessie James Decker Isn't 'Ashamed' to Wear Underwear in Front of Her Kids
Lifestyle guru and country music star Jessie James Decker is known for her wide-ranging interests. From launching a clothing line to writing her very own guide to life and family, Decker is a woman of many talents. Still, her first love will always be her children. As the proud mom of three young kids, Decker routinely features her family on her Instagram account, highlighting the everyday moments that her fans can relate to. Recently, however, Decker landed in some hot water when she posted a revealing picture that many people took issue with.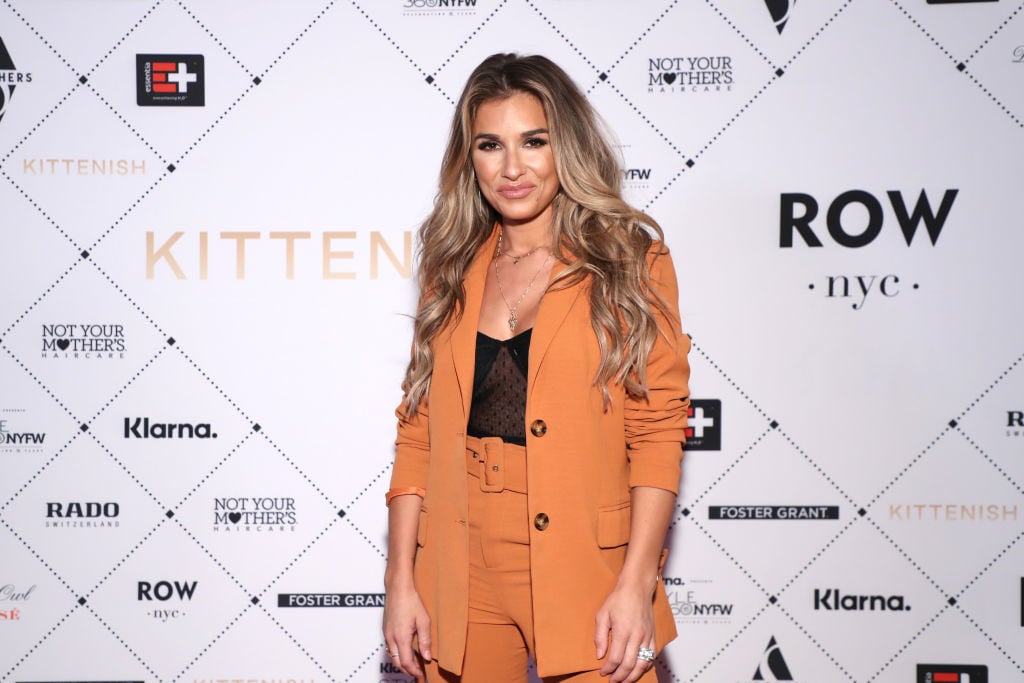 How many children does Jessie James Decker have?
Jessie James Decker rose to fame in 2009 as a country singer, with hit singles like "Wanted" and "Boys in the Summer." She married football player Eric Decker in the summer of 2013, in a fairytale wedding that was filmed for the couple's reality show, Eric & Jessie: Game On. Only a few months after their wedding, the Deckers announced that they were expecting a baby. They welcomed their oldest daughter, Vivianne, in March 2014.
A little over a year later, in September 2015, Jessie James Decker gave birth to the couple's second child, a boy named Eric Decker II. The happy family grew yet again in early 2018 when Decker had another son, this one named Forrest Bradley. Although Decker has been open about the fact that she loves having a large family, fans would undoubtedly love to see them add another baby to their brood. 
Jessie James Decker is no stranger to mom-shaming
RELATED: Jessie James Decker Reveals the Most Surprising Thing About Being a Mom
Although Jessie James Decker has many fans and is considered by many to be an inspiring figure, she has been the subject of some controversy over the years. An outspoken advocate for breastfeeding, Decker has been known to post snapshots on her social media accounts that feature her nursing her babies. While many fans love her openness, there are those who take issue with Decker's no-filter attitude toward motherhood.
Still, Decker has refused to back down from her willingness to show all sides of motherhood. As she revealed to People in a 2018 interview, "I honestly feel like I'm the voice of all the moms. I definitely feel like they get heat for certain things. I know I'm a great mother, there's not one doubt in my mind. I know that I take care of my babies, I know that they feel loved, and they feel happy. I don't have nannies; I take care of my children."
Jessie James Decker caused controversy with her recent post
In April, Jessie James Decker posted a picture to her Instagram account that caused another wave of controversy. In the photo, Decker is reclining on an armchair at home, clad only in a white tee-shirt and black underwear. Her toddler son, Eric II, can be seen in the background. While many parents might be able to relate to the unfiltered take on home life, there were those who thought that she was dressed a little too revealingly, and criticized her for wearing underwear in front of her young children, according to Fox News.
In response to followers who criticized her, Decker commented on the photo, stating that what she was wearing was no different than a swimming suit, and that "I teach my children the body is beautiful. Nothing to be ashamed of." She also admitted that she was struggling while in quarantine, and has been seemingly unable to "escape" her children — a sentiment that many homebound parents can surely understand. Ultimately, the unapologetic star will likely continue doing just what she has been doing, since it works for her and her family.