Jiggly Caliente Isn't the Only 'RuPaul's Drag Race' Alumni Who Appeared in 'Pose'
In drag, Jiggly Caliente appeared on season 4 of RuPaul's Drag Race. Out of drag, though, this actor appeared in FX's groundbreaking drama series, Pose. However, she wouldn't be the only Drag Race alumni who had a cameo on this New York City-based drama.
Learn more about the Drag Race alumni and their role with Pose here.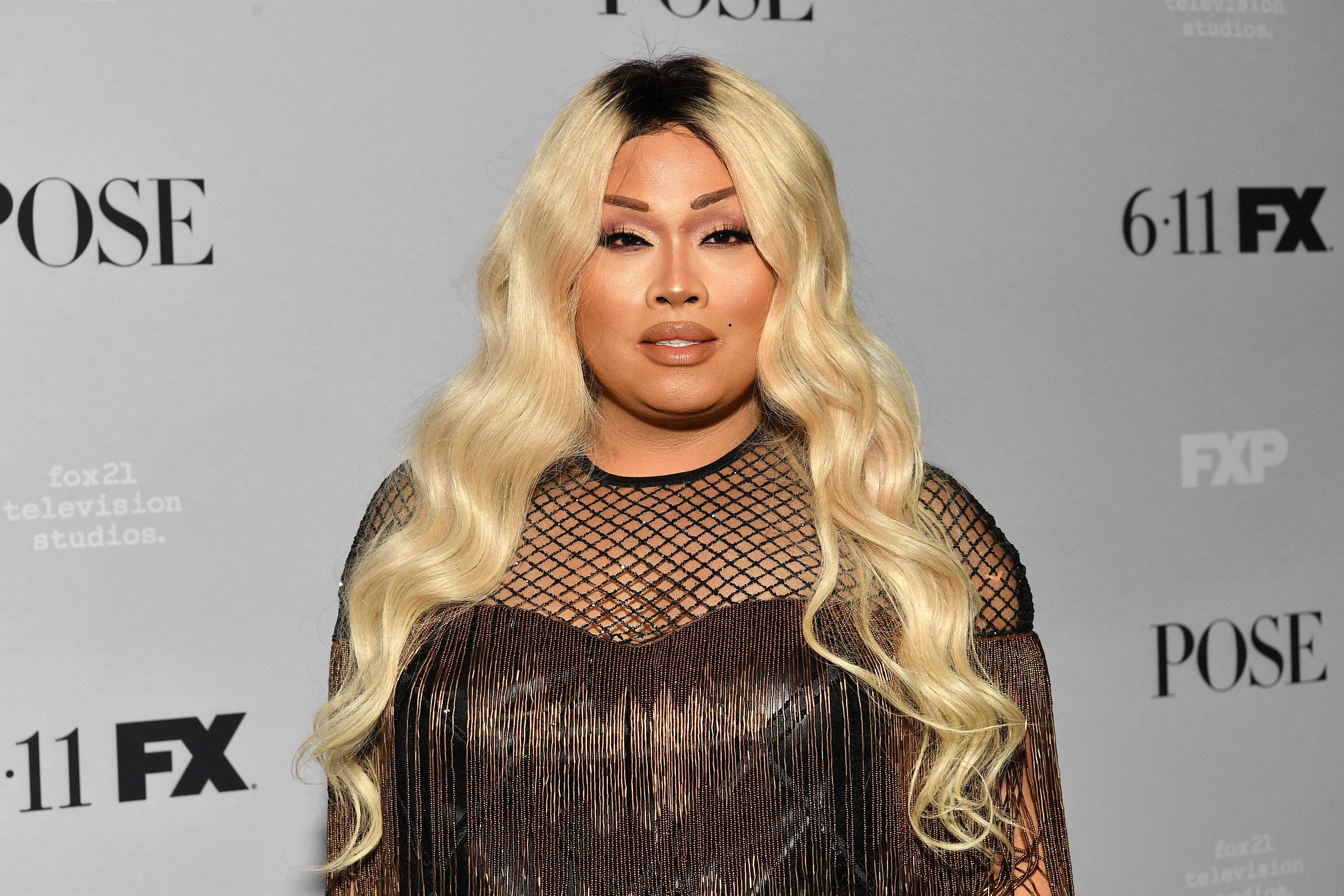 Jiggly Caliente appeared in FX's drama series, 'Pose'
Some know her as the drag performer from RuPaul's reality competition series. During season 4, Jiggly Caliente, real name Bianca Castro, appeared in several episodes, getting ready in the Werk Room and doing her best celebrity impersonations for the Snatch Game before she was eliminated.
Years later, this performer appeared out of drag in several episodes of Pose. Her character was named Veronica Ferocity and was a member of the House of Ferocity and a regular attendee of New York City's ballroom.
"So my agent comes over to me and says, 'Hey, they're looking for trans actresses to play authentic roles,'" the drag performed said during an interview with Billboard. "And, of course, I was like, 'OK, cool.' And so I auditioned. And I'm really excited about my character."
"Now, I'm really hoping that there's growth with [her]. And it's really cool to see my name. No offense to Drag Race, but to see 'Bianca Castro' instead of 'Jiggly Caliente' on the credits just felt so cool to be recognized for who I am and not just a character that I have created."
RELATED: Why Lady Gaga 'Insisted' on Going Backstage on 'RuPaul's Drag Race,' According to Sasha Velour and Peppermint
Peppermint also had a cameo in FX's 'Pose'
Jiggly Caliente wouldn't be the only former Drag Race contestant who appeared in FX's drama series. During the episode titled "Butterfly/Cocoon," the season 9 finalist, Peppermint, acted as a New York City-based woman named Euphoria. 
She offered advice to Elektra after a tragic accident with one of her clients. Peppermint, who first appeared on season 9 of RuPaul's Drag Race, only acted in this one episode of Pose. Other Drag Race alumni appeared in shows like Netflix's AJ and the Queen.
Bob the Drag Queen, Shangela, and Eureka starred in HBO's We're Here, while Alyssa Edwards shared in Netflix's Dancing Queen. Additionally, Trixie Mattel and Katya Zamolodchikova briefly appeared in the Viceland series, The Trixie and Katya Show.
RELATED: Trixie Mattel and Katya Poked Fun at 1 'AJ and the Queen' Character's Name
Jiggly Caliente returns for 'RuPaul's Drag Race: All-Stars 6'
Following her appearance on Pose, Jiggly Caliente returned in drag to the bubblegum pink walls of the Werk Room. This time, she is competing on the spinoff reality competition series RuPaul's Drag Race: All-Stars 6, along with fan-favorites like Jan, A'keria C. Davenport, and Ginger Minj.
There's no word regarding if, or when, Peppermint will appear in this spinoff series. Episodes of Pose are available for streaming on Netflix. Episodes of RuPaul's Drag Race are available on Hulu and Paramount+.