Who Did Jiggly Caliente Play in 'Pose'?
Some know her by her drag persona, Jiggly Caliente. Others know her as a fierce member of the House of Ferocity, from FX's award-winning drama series, Pose.
Here's what we know about this former RuPaul's Drag Race contestant and her acting role on this television show.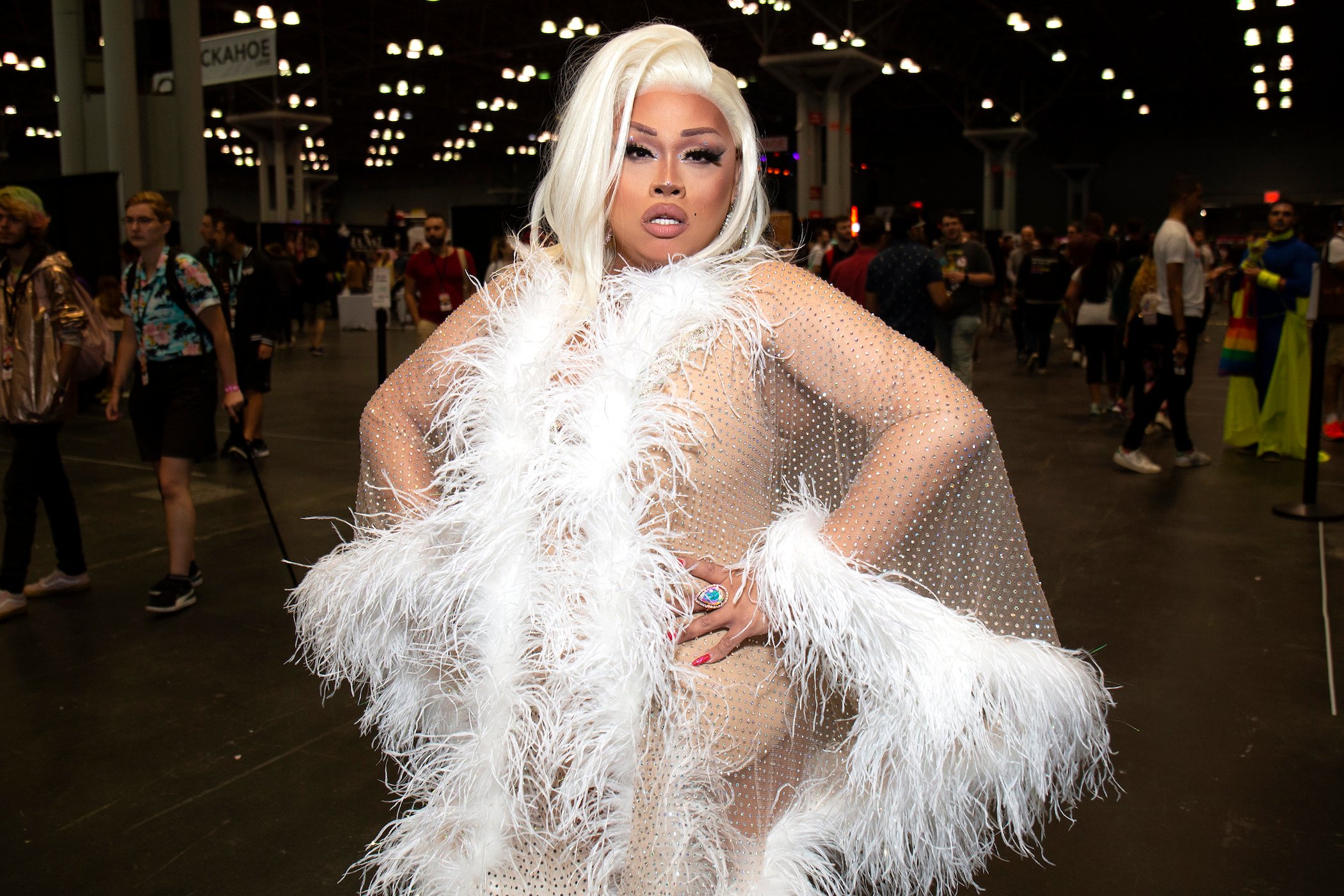 Former 'RuPaul's Drag Race' contestant, Jiggly Caliente, appeared in several episodes of 'Pose' out of drag
RuPaul calls her "Jiggly." Jiggly Caliente was first a contestant on RuPaul's Drag Race season 4, competing for several weeks in an attempt to be crowned "America's Next Drag Superstar."
Jiggly Caliente did not snatch the title, but she did earn several acting roles outside of this reality competition series. She was one of thirty drag queens featured in Miley Cyrus' 2015 VMA performance. She also earned a recurring role in FX's award-winning drama series, titled Pose.
Jiggly Caliente acted in this series out of drag, with the name "Bianca Castro" appearing in the credits. She first appeared in the "Love Is The Message" episode as her character named Veronica Ferocity.
RELATED: 'RuPaul's Drag Race,' 'Pose,' and Other LGBTQ-Centered TV Shows to Watch This Pride Month
Who was Jiggly Caliente's character in FX's drama series, 'Pose'?
Outside of the ballroom, Veronica Ferocity, portrayed by Castro, was a clothing shopkeeper. As a member of the House of Ferocity, however, this character was expected to participate in the balls, especially when walking as a family.
During the "In My Heels" episode, she voiced disapproval when her mother, Lulu, didn't earn a trophy for walking a category. They also enjoyed some "meals" together, sharing with Elektra Abundance when she came to visit. Those meals were mostly popcorn with hot sauce and slim fast, but the house mothers said that it worked to boost their metabolisms.
The last episode that fans saw Veronica Ferocity was season 2's "Never Knew Love Like This Before," where characters joined together to celebrate the life of their sister, Candy, who was killed after taking a client to a hotel room.
Jiggly Caliente wouldn't be the only former contestant who made a cameo on the FX drama series. Peppermint from RuPaul's Drag Race season 9 appeared during one episode to offer advice to other characters.
Was Jiggly Caliente's character in season 3 of FX's 'Pose'?
Pose returned to the television network, FX, for its third and final season. The House of Ferocity wasn't seen often, as Lulu reunited with the House of Evangelista and her mother, Elektra. Former members of this house still walked the balls.
Outside of this series, the actor behind Veronica Ferocity returned to the bubblegum pink walls of the Werk Room, competing in RuPaul's Drag Race: All-Stars 6 as her drag persona, Jiggly Caliente.
RELATED: 'RuPaul's Drag Race' Fans Are Comparing Charli XCX's 'All-Stars 6' Look to This Disney Channel Pop Star
Episodes of Pose are available for streaming on Netflix, while episodes of RuPaul's Drag Race featuring the drag performer, Jiggly Caliente, are available on Hulu and Paramount+.