Jill and Jessa Duggar Are Rumored to Be Filming a Docuseries That Will Deeply Upset Jim Bob Duggar
Those who follow the Duggar family know all about Jill Duggar. Jill once played a major role on TLC's 19 Kids and Counting and Counting On, but she and her husband, Derick Dillard, stepped away from the cameras. More recently, Jill's decided to step out and discuss the alleged family rift everyone's talking about.
Now, rumors persist that Jill and Jessa Duggar are creating their own docuseries that will deeply upset their father, Jim Bob Duggar. Here's what's going on.
Jill Duggar has spoken out against her famous family
RELATED: Jill Duggar Said Some of Her Siblings Aren't 'Cool With' Her Choice to Step Away From the Family
Fans noticed Jill wasn't taking part in the big Duggar family events toward the end of 2019. And Derick started spilling major tea to his Instagram followers. Derick noted that it's difficult for himself to visit the big Duggar family home because they need permission from Jim Bob to go. And this prompted plenty of further discussion about the potential of a family rift.
Since then, Jill and Derick have made a few YouTube videos about what their lives are like since leaving Counting On. Jill verified she's taking a different path than most of her family members, and many of them aren't happy about it.
"Not all of them are cool with it," Jill explained in reference to her family via YouTube. "But some of them are more cool with it than others. … You also don't want to be controlled by what somebody else is gonna think or not think. You want to be genuine."
Rumors suggest Jill and Jessa Duggar are filming a docuseries about their family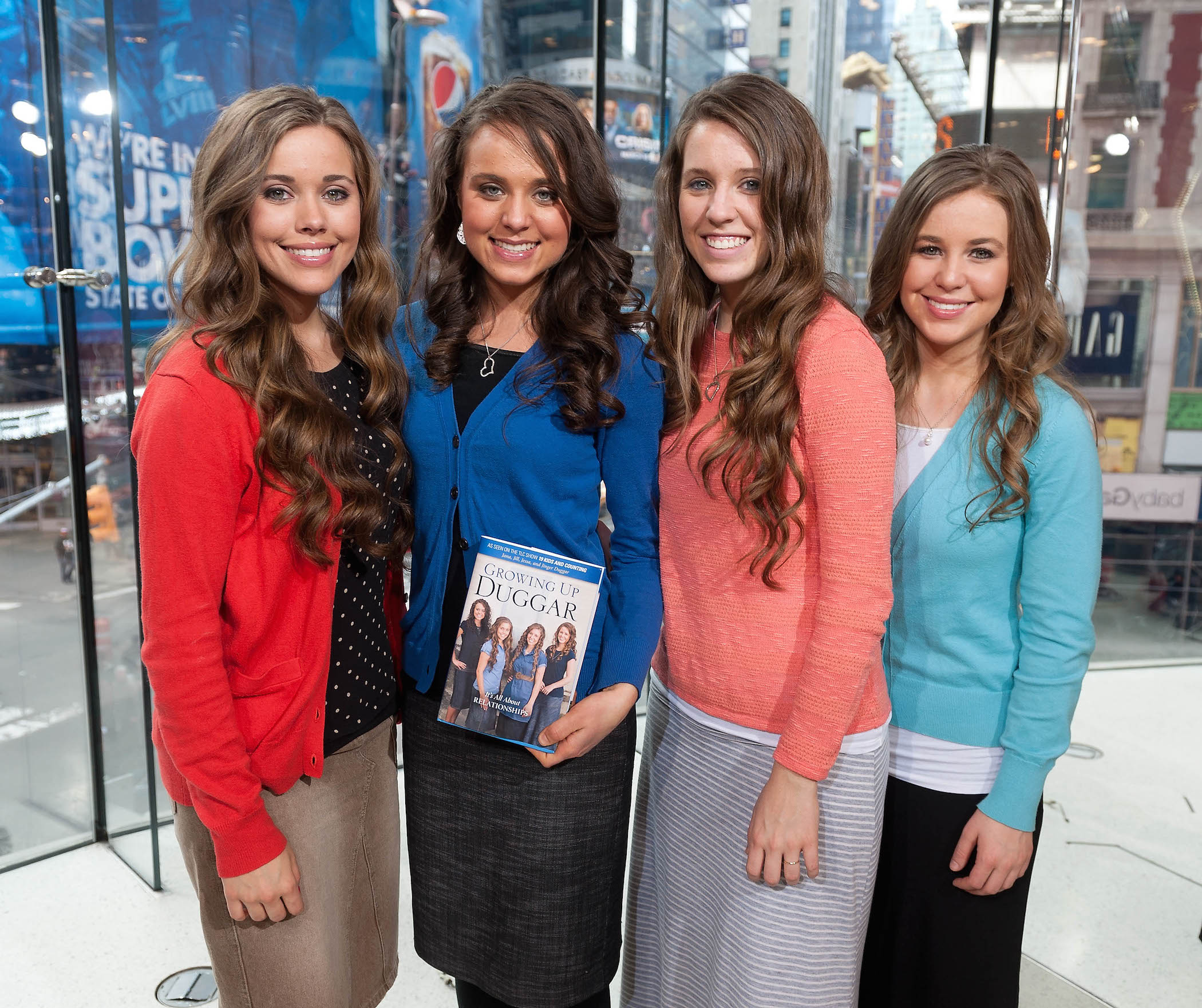 It's clear Jill is following her own path, but what about Jessa? Jessa still films Counting On with her husband, kids, and the other Duggars, so it doesn't seem like she's also breaking away from the pack. With that said, a source told OK! Magazine that Jill and Jessa are teaming up to create their own docuseries about family dynamics and separating themselves from the rest of the Duggars.
"It'll reveal everything on how they're raising strong, independent kids to how they plan to defy family convention by adopting next," the source claimed. "They'll also spill details of how it was like growing up in the Duggar world and all the rules they had to live by. Jim Bob would be furious if he knew what the girls were plotting."
Jessa doesn't seem to have any reason to film the series
While Jessa and her husband, Ben Seewald, have discussed adoption in the past, there doesn't seem to be any other reason for her to film the series. She's still associated with Counting On, and she regularly visits Jim Bob and Michelle at the Duggar family home.
While she used to be quite close with Jill, we're not sure where the sisters stand now that Jill's speaking out against her famous family. We've seen Jessa and Jill come together in group gatherings with many of the other Duggar sisters. But it doesn't seem like they spend much one-on-one time together. For this reason, we're skeptical Jill and Jessa are secretly teaming up to create a docuseries that would upset Jim Bob.
We'll have to wait and see what's really going on with the sisters. For now, we have Jill and Jessa's separate social media and YouTube content to look forward to.
Check out Showbiz Cheat Sheet on Facebook!