Jill Duggar Asks Followers for Netflix Recs for Quarantine Date Nights
Jill Duggar has turned to Netflix to stay entertained during her coronavirus quarantine, and now she's looking for recommendations from her followers on what to watch.
Like many Americans, Jill Duggar is spending a lot of time inside because of the coronavirus. The mom of two has been chronicling her attempts to keep her family busy with activities like indoor fort building, craft projects, scavenger hunts, and baking. The former Counting On star has also turned to Netflix to stay entertained, and now she's looking for recommendations from her followers on what to watch. 
Jill is looking for good Netflix recs 
On March 26, Jill shared an Instagram post about making time for date nights while also staying safe during the coronavirus pandemic. In it, she asked her followers to suggest some things to watch on Netflix. They delivered.  
One popular suggestion — perhaps because of Jill's training as a midwife — was Call the Midwife, a BBC show that airs on PBS in the U.S. It's about a group of Anglican nuns and midwives working in London's poverty-stricken East End in the 1950s and '60s. Eight seasons are streaming on Netflix. A number of others suggested When Calls the Heart, a period drama from the Hallmark Channel about life in a small town on the Canadian frontier in the early 20th century.
Several pointed Jill toward Bethany Hamilton: Unstoppable, a documentary about a teenage surfer with a strong Christian faith who lost her arm in a shark attack. Cooking programs like The Great British Baking Show and Nailed It were mentioned by many. Drama series like Heartland, The Crown, and Virgin River also got multiple votes. 
Some people had more out-there recommendations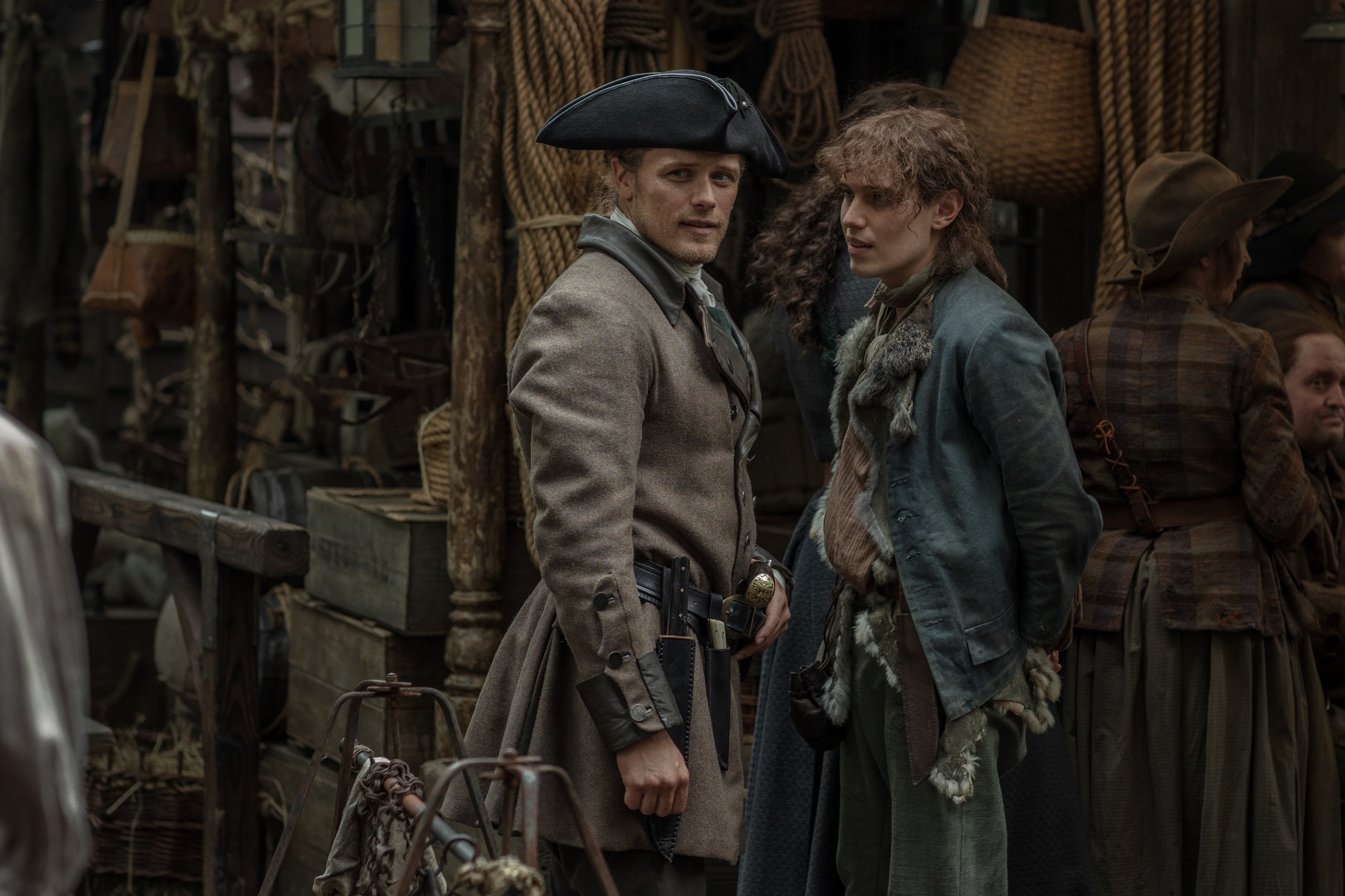 We don't know much about what kind of TV shows and movies Jill enjoys, but we do know that she didn't watch much television growing up. When the Duggars did sit down in front of the tube, they were likely to be watching wholesome, classic sitcoms like The Andy Griffith Show (which is also streaming on Netflix). Most of Jill's followers assumed she'd be most interested in shows and movies that aligned with her Christian values, with no off-color language or sex scenes. 
But a few fans decided to push the boundaries with their suggestions. Several recommended she watch Outlander, time-traveling romance with no shortage of violence and nudity. A few commenters pointed out that it might not be a great fit for Jill."Outlander is super risqué … I don't think that's the kind of show the Dillards are interested in watching," one wrote. 
A few others thought she should watch Grace & Frankie, a comedy about two older women who strike up a reluctant friendship after their husbands announce they are in love with each other. But Jill's husband Derick has expressed anti-LGBTQ sentiments in the past. 
Jill's broken her family's rules before
Jim Bob and Michelle Duggar avoided most secular entertainment when Jill was a kid, but now that she's an adult, it's possible that she is more open-minded than some people think. Recently, she's broken with some of her conservative family's traditions by cutting off her long hair and enrolling her eldest son in public school. And we know her husband is a bit more pop culture-savvy than she is. 
It's possible Jill might follow the lead of her younger sister Jinger. Jinger recently revealed in her Instagram Story that her favorite show is Madam Secretary, a political drama about a female secretary of state — somewhat unusual viewing for someone raised to believe that women should not work outside the home.