Jill Duggar Commented on Her Parents' Thanksgiving Instagram Post Despite Spending the Holiday With Derick Dillard's Family
Jill Duggar and Derick Dillard are known for being on the outs with the other Duggars. While Jill always appeared close with her family, she's taken steps away from TLC's Counting On, and it's led to rumors of a family rift. It seems she and her husband also don't see the other Duggars for many holidays — and that included Thanksgiving 2020.
It seems Jill still interacts with the Duggar Family Instagram, though, as she commented on a post about Thanksgiving at her parents' place.
Jill Duggar and Derick Dillard didn't spend Thanksgiving with the other Duggars
It's no secret Jim Bob and Michelle Duggar have 19 kids — and the Duggars are all extraordinarily close. The parents typically invite all of their kids and grandkids over for huge holiday celebrations. While the 2020 holiday season looks a little different for most families, it's clear the Duggars are still gathering with each other. But Jill and Derick decided to sit Thanksgiving out.
The couple talked about their Thanksgiving plans during a November 2020 Q&A. For Jill and Derick, they view the holiday as an extremely special time, as it was the first holiday they celebrated as a couple. Jill and Derick first made the meal when Jill visited Nepal to meet up with Derick in person for the first time. While TLC cameras caught the majority of Jill and Derick's courtship, there were no cameras around for this event.
As for 2020, Jill noted she invited Derick's mother and step-father over and aimed to follow Arkansas guidelines of hosting less than 10 people.
Jill commented on the Duggar Family Instagram's Thanksgiving post
Jill's talked about the difficult family dynamics she's navigated in the past. And she's never been more transparent about some of the difficulties life's thrown at her. With that said, it seems she still has a decent relationship with her parents, as she commented on the Duggar Family Instagram's Thanksgiving post.
On Nov. 25, Jim Bob or Michelle posted a photo of their younger daughters baking in the kitchen to prep for the holiday. "The holidays may look a little different this year, but you can never have too many pies!!" the post's caption reads. "Jennifer loves baking and she's doing a great job making some special desserts for Thanksgiving with Josie today! What is your favorite holiday treat?"
To that, Jill simply commented, "Yum!"
It's doubtful Jill and Derick will see the Duggars for Christmas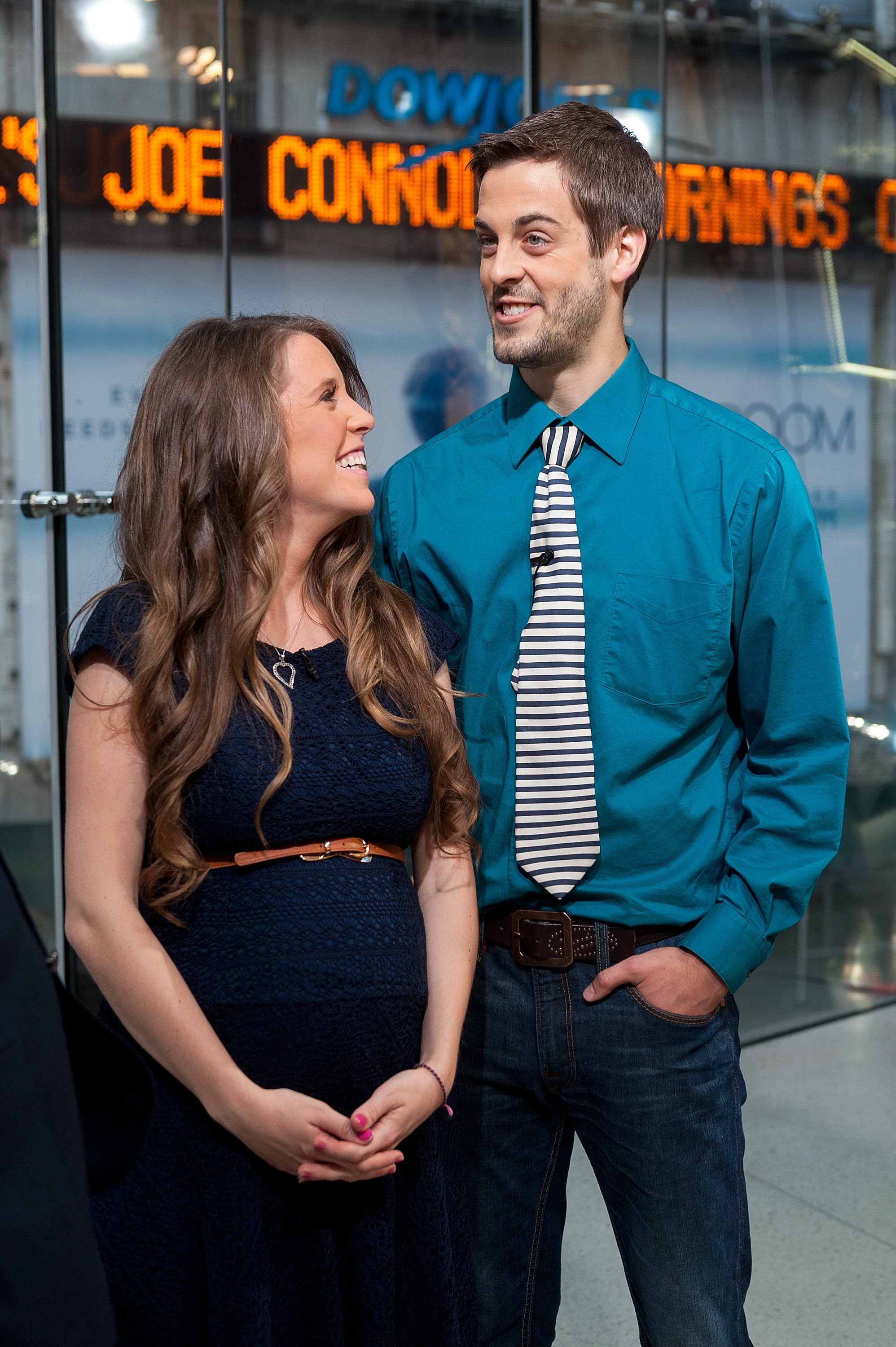 While Jill and Derick didn't see the Duggars for Thanksgiving, what about Christmas? We're not sure what any of the Duggars are up to for the end of December, but we imagine Jim Bob and Michelle will have a huge get-together as per usual. As for Jill and Derick, we doubt they'll be in attendance. They didn't seem to spend the holiday season with the Duggars in 2019, and that's when rumors of a family rift really took hold.
We also can't forget what Derick told his followers last year when it came to visiting the Duggar family home. Derick noted, "it's just harder now because we're not allowed at the house when JB isn't there." According to Derick, Jim Bob has the final say when it comes to the couple visiting for the holidays.
As Christmas comes closer, we're sure we'll get more updates from Jill and Derick. And we're hoping they'll give us the rundown on what their end-of-year plans entail.
Check out Showbiz Cheat Sheet on Facebook!