Jill Duggar and Derick Dillard Confirm They Are Breaking 1 of Jim Bob Duggar's Most Infamous Parenting Rules
Former Counting On stars Jill Duggar and Derick Dillard are proving they're nothing like her parents, Jim Bob and Michelle. Three years ago, Jill and Derick left her family's reality TV series and broke away from her famously conservative family.
Since then, the couple has been spilling some major Duggar tea in a series of YouTube videos. In their latest clip, Jill and Derick confirmed that they are breaking one of Jim Bob's most infamous parenting rules.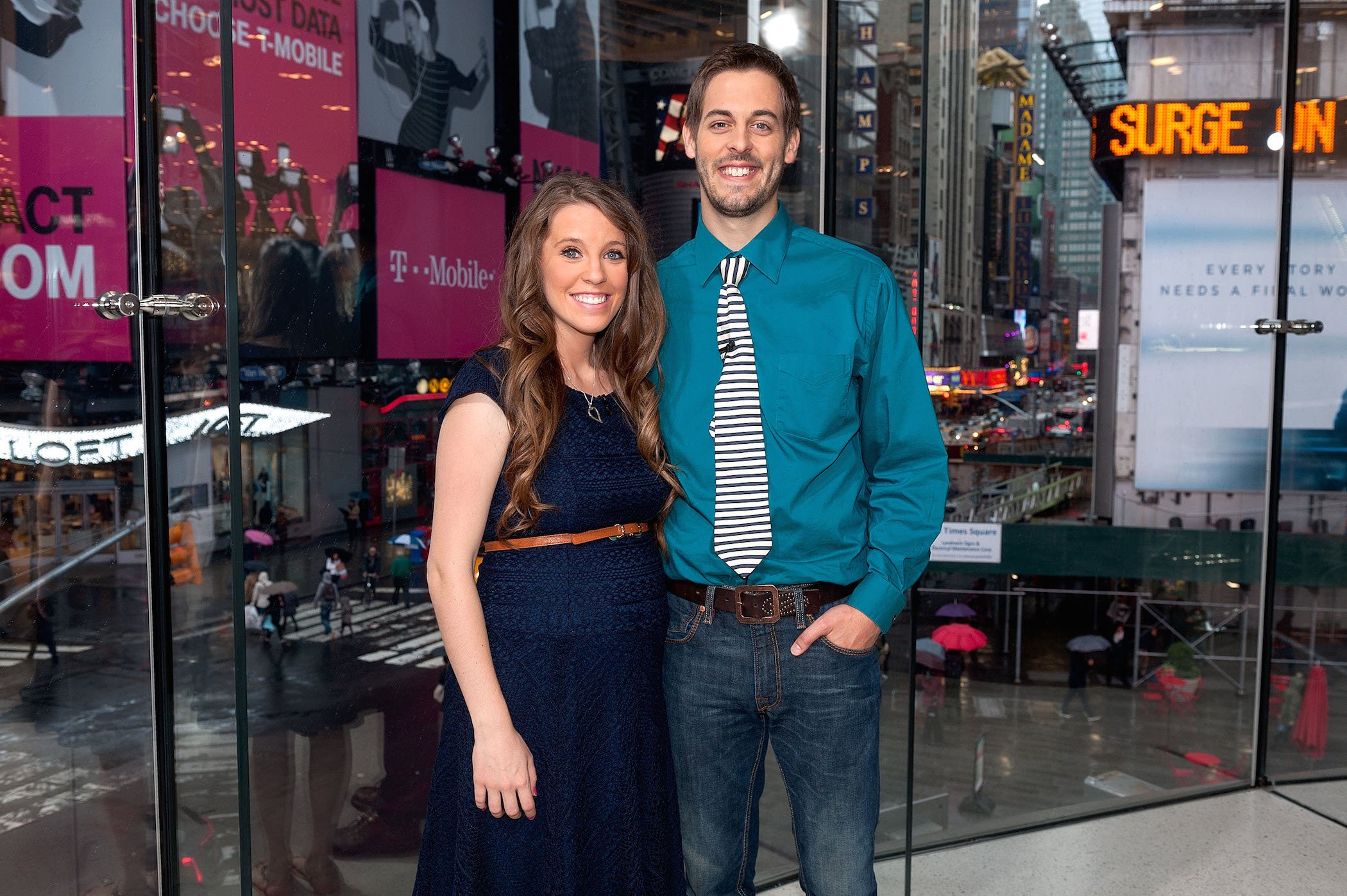 The former 'Counting On' stars haven't been to the big house in years
In their new video titled "Q&A: Family, Science & Enneagrams!," Jill and Derick revealed that they haven't been to her parents house in years. Known as "the big house," Jill's parents built a massive home on their Arkansas property during the early seasons of 19 Kids & Counting.
It's the place where everyone in the Duggar family gathers for holidays and big events. But Jill and Derick say they haven't been there in at least two years. The couple did admit that they've received a few invitations to family events, but they've chosen not to accept.
Why won't Jill Duggar and Derick Dillard visit her parents' house?
Jill and Derick explained that they've decided not to step foot inside Jim Bob and Michelle's house because it brings up a lot of issues, both emotionally and mentally. Derick admitted that "there's a lot of triggers there." Jill pointed out that Jim Bob also has "some restrictions" about the Dillards visiting.
"We just feel that, in this season of life, we have to prioritize our mental and emotional health, and our threshold—as we like to call it—is just a little bit lower in this season of life for us, with a lot going on in our own lives," Jill revealed.
The former 'Counting On' stars hope to resolve their family issues
Even though Jill and Derick have decided it's best to stay away from the Duggar compound right now, they hope one day things will change.
"We'd like for it not to stay that way, but that's where we are right now," Jill said of her family feud.
Both Jill and Derick have spoken out regularly in the past year to tell their side of the story. The only time that Jim Bob and Michelle have acknowledged their feud with their daughter and son-in-law was in October 2020. That's when they released a statement to People magazine.
"Every family has differences of opinion and perspective at times, but families work things out," Jim Bob and Michelle said. "We all love Jill, Derick, and their boys very much.  It is our prayer that our relationship is healed and fully restored quickly!"
Jill Duggar and Derick Dillard admit they are breaking one of Jim Bob's parenting rules
In addition to avoiding her fundamentalist parents and siblings, Jill is also doing her own thing when it comes to parenting her own children. During a recent interview with US Weekly, Jill and Derick confirmed that they are breaking one of Jim Bob's most infamous parenting rules. The couple says that they let their sons Israel, 5, and Samuel, 3, watch television.
"We take the advice of our pediatrician and don't go beyond, like, two hours a day," Derick said about their sons' screen time. Jill added, "We try to limit any in some days to, like, zero screen time, especially if the weather is really nice."
Jill says that she tries to balance things out. If the boys get more than two hours on one day, they will have a day where they don't get any at all. However, she says she doesn't get "too hung up" on the details.
The former 'Counting On' stars want independent children
Another difference in Jill and Derick's parenting style compared to her parents is raising independent children. Jim Bob has a strict rule that forces the daughters in his family to live at home until they are married. Currently, Jill's 31-year-old sister Jana is still living at home and taking care of her younger siblings because she doesn't have a ring on her finger.
Jill and Derick made it clear that they don't want "30-year-old kids living in our basement and not being productive." The couple says no matter if they have sons or daughters, it's important to raise kids to be as independent as possible.