Jill Duggar Didn't Include Any Photos of Jim Bob Duggar in Her Father's Day Instagram Post
Jill Duggar seemingly had a falling out with the rest of the Duggar family, and she doesn't post too much social media content containing her siblings or parents. Recently, the Duggars celebrated Father's Day. While many gave heartfelt shoutouts to Jim Bob Duggar, Jill approached the day in a different way. Here's what she posted and how it differs greatly from the norm.
Is Jill Duggar still on 'Counting On'? She and her family reportedly have a strained relationship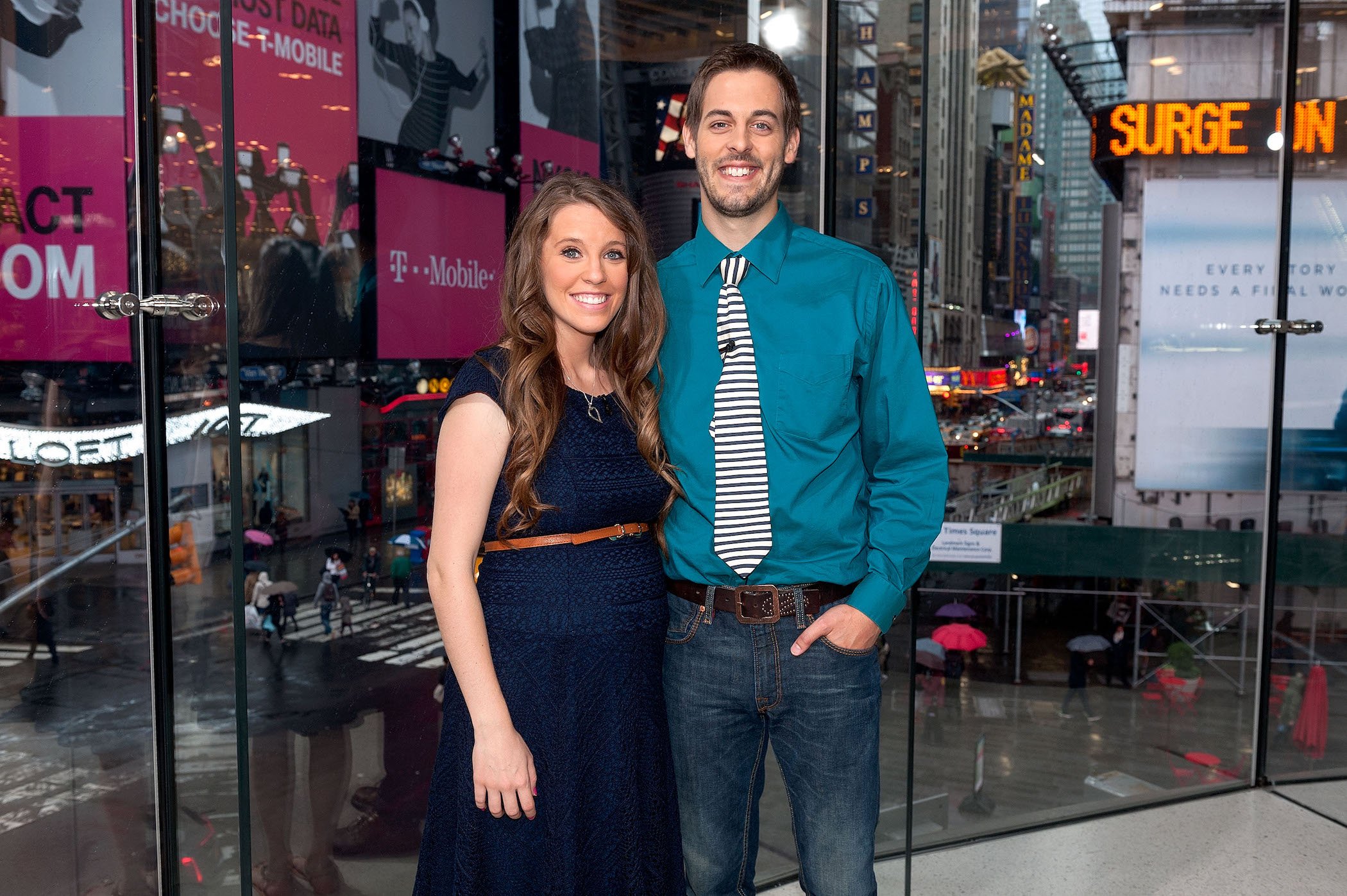 RELATED: Duggar Family Critics Think Derick Dillard Dissed the Duggars in His Birthday Post to Jill Duggar
After the cancelation of 19 Kids and Counting, the Duggar family came back strong with Counting On — and Jill was a major part of the family's revival. Now, she and her husband, Derick Dillard, no longer take part in the show. While there's been major speculation as to what happened between Jill, Derick, and TLC, the couple finally came forward and explained why they didn't want to film the show anymore.
"We left the show three years ago now because, basically, our family goals that we had for ourselves didn't align with what we found out … we ended up finding out that we didn't have as much control over our lives as it related to the show," Jill said during a Q&A with Derick.
Derick offered his side of the story, too. "We had to quit filming because we were kind of put between a rock and a hard place where we had to choose between our family goals or filming," he added.
Jill didn't include photos of Jim Bob Duggar on her Father's Day Instagram post
Aside from Counting On, Derick made it clear he doesn't trust Jim Bob. At the end of 2019, he told Instagram followers he and Jill rarely see the Duggar family because Jim Bob has to give permission for Jill to visit her siblings. Derick continued to discuss his contentious relationship with Jim Bob, too. While Jill doesn't talk about Jim Bob too often, it's clear they're not on the best terms.
On June 20, 2021, Jill created a Father's Day Instagram post — and she gave a much more substantial shoutout to Derick Dillard than to Jim Bob in the post. The post includes a number of photos as well, but none of them contain Jim Bob. Instead, the photos show Derick and their two sons.
"Happy Father's Day to my sweet hubby who is the best dad to our two little guys!" Jill captioned the post. "I'm so grateful for you @derickdillard. The boys look up to you so much and want to be just like you!" In a separate paragraph, Jill gave a brief shoutout to her father. "Happy Father's Day also to my dad @duggarfam and my late father-in-law, Rick Dillard."
Duggar family critics have mixed reactions to Jill's post
Critics of the Duggar family noticed how Jill's post barely references Jim Bob. While some seemed surprised Jill mentioned Jim Bob at all, others understood why Jill likely feels a need to give her dad a shoutout regardless of where they stand.
"As someone with complicated family relationships, with some of them I still send well-wishes on important occasions," a Reddit user noted. "You can distance yourself but still care about people."
"She didn't even give him his own shout-out," another Reddit user noted. "He was grouped into the same sentence as her late father-in-law who she never knew."
Another critic noted Jill didn't even spell out Jim Bob's name. "That's pretty telling that she'd rather write out @duggarfam instead," they added.
Will Jill and Jim Bob remain on tense terms going forward? It seems that could be the case, but we'll have to wait and see.
Check out Showbiz Cheat Sheet on Facebook!