Jill Duggar Just Gave Her Followers Insight Into How Much Food Michelle Duggar Actually Had to Make for the Family
While many keep up with the Duggars now via TLC's Counting On, we'll never forget that the famous family got their start on television a decade before that. Jim Bob and Michelle Duggar brought their 19 children into the spotlight when the oldest kids were just teens. Not only did they share their ultra-strict house rules with audiences, but they also showed how they grocery shop for such a large family. And the amount of money spent on groceries each month reached thousands.
Now, many of Jim Bob and Michelle's kids are all grown up. And Jill is often seen recreating the family recipes she grew up with. Her Instagram Story shows her making the cornbread she loved as a child — and she included some insights into just how much cornbread her mom had to make to feed everyone.
Jill Duggar is known for her seriously bad cooking
Jill's getting more attention than ever before as of the end of 2019. Her husband, Derick Dillard, took to his Instagram during the holiday season to share why he and Jill rarely attend Duggar family events. While Jill's husband was busy spilling the tea about her family, Jill kept quiet about the debacle and continued with her typical Instagram content, which often includes family recipes.
Jill shares what she's cooking on the Dillard Family blog. And she tends to go for easy meals that can come together with just a few canned ingredients. We know that the Duggars had to buy their groceries on a strict budget growing up, which means fresh foods were likely at a minimum. And it seems Jill still tends to go for the boxed goods she loved as a kid.
On her Instagram, she's promoted dishes like Broccoli Rice Casserole, Chicken on the Ritz, and Keller Chicken Etti, all of which have been slammed by followers.
Many Duggar followers suspect the kids did the majority of the cooking for the family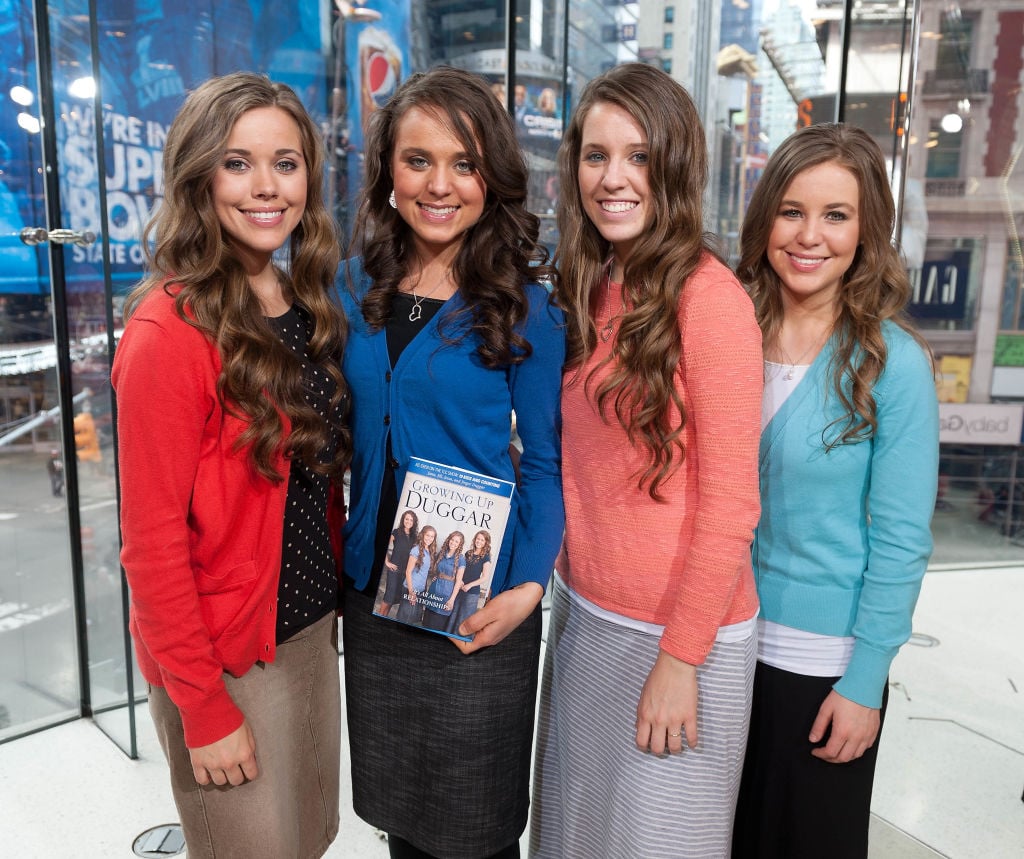 Jill seems to enjoy cooking despite the backlash she gets from her followers. And there's actually quite a bit of speculation that the Duggar kids did a ton of the cooking growing up, too.
Michelle wrote a blog post for TLC back in 2013 that explained how family meals worked. She noted that each meal was planned weeks ahead of time, and whoever was cooking that week chose what the family ate. "All of the kids take turns in the kitchen. I always let each one of them take a turn at learning how to prepare a meal," Michelle wrote. And she also noted that the boys and little kids would get in on the meal-making too.
"We usually have teams of three or four kids that'll work together on the cooking. If you get more than that, there are really just too many cooks in the kitchen!" Michelle added. "The kids truly enjoy their time in the kitchen and it's a huge help to the family. It really works out well for everyone."
Jill shared some insight into how much food Michelle Duggar would have to make for the family
It seems Jill developed her cooking chops early on while helping with the Duggar family meals. And now, she's sharing some insight into just how much food it would take to make one side dish for one meal for her family. She explained to her Instagram Story while making her semi-homemade cornbread.
"This is my favorite recipe for cornbread," Jill told her Story. And she went on to show the ingredients she's using, which includes premade cornbread mix and cream-style corn she's adding in. She then explained that the recipe she's using is just a fraction of the amount Michelle would use when she was a child.
"Growing up, my mom would make two large pans of this. So, this would be a quarter size of her amount that she would make," Jill said as she panned over to her 10-inch cast-iron skillet.
We can't imagine cooking for the Duggar family. And the visual Jill gave her followers was certainly enlightening! As for her much smaller family, it seems they're happy with just one skillet of cornbread.
Check out Showbiz Cheat Sheet on Facebook!