Jill Duggar Just Gave Jessa Duggar an Unusual Shoutout in a Video Despite the Family Rift
Those who've been keeping up with the Duggar family from TLC's Counting On know all about the rift between Jill Duggar and the rest of her family. It doesn't look like Jill spends much time with her 18 siblings or her parents, Jim Bob and Michelle Duggar. But she recently posted a video that indicated she still has a good relationship with her sister, Jessa Duggar.
Here's what Jill posted and why everyone's noticing her shoutout to Jessa.
Jill Duggar rarely sees her siblings and parents due to a family rift
Jill seemed like the last Duggar child who would leave Counting On. But at the end of 2019, her husband, Derick Dillard, clued in his followers that he and Jill weren't always welcome to the Duggar family home. Since then, fans have been asking what's going on between Jill and the rest of the Duggars — and she's finally answered some questions.
According to Jill, Counting On wasn't taking her in the direction she wanted to go with her life and career, so she and Derick decided to take a step back. Ultimately, this put her at odds with many of her family members, too. Jill noted some of her siblings are understanding of the situation, but many others aren't. And she's noticeably absent at most of the Duggar family events.
"Are they supportive? Not always," Jill explained via YouTube. "Everybody's gonna have their opinion about different things. I feel like some of my siblings are probably more like, have something to say about it than others."
Jill just gave Jessa Duggar a shoutout in her recent video
While Jill posts plenty of content about her life and family to YouTube and Instagram, so does Jessa. But it's clear Jessa takes part in all of the Duggar family events. She posted videos showing off her attendance at a the huge Duggar family fall festival, and she spent Christmas at her parents' place with her siblings, nieces, and nephews.
Jill and Jessa were once extremely close, but judging from social media, it doesn't look like the sisters are nearly as tight as they once were. But Jill just gave a shoutout to Jessa via YouTube that's proving she might be closer with Jessa than we know.
"My sister, Jessa, just came by and dropped off some stuff to make kombucha," Jill explained in her YouTube video posted on Jan. 11, 2021. Jill then explained the tips and tricks Jessa gave her for making the perfect beverage. Jessa likes to add in frozen fruit and avoid stirring the kombucha with metal — and Jill took the advice to heart.
Could Jill and Jessa be creating something together?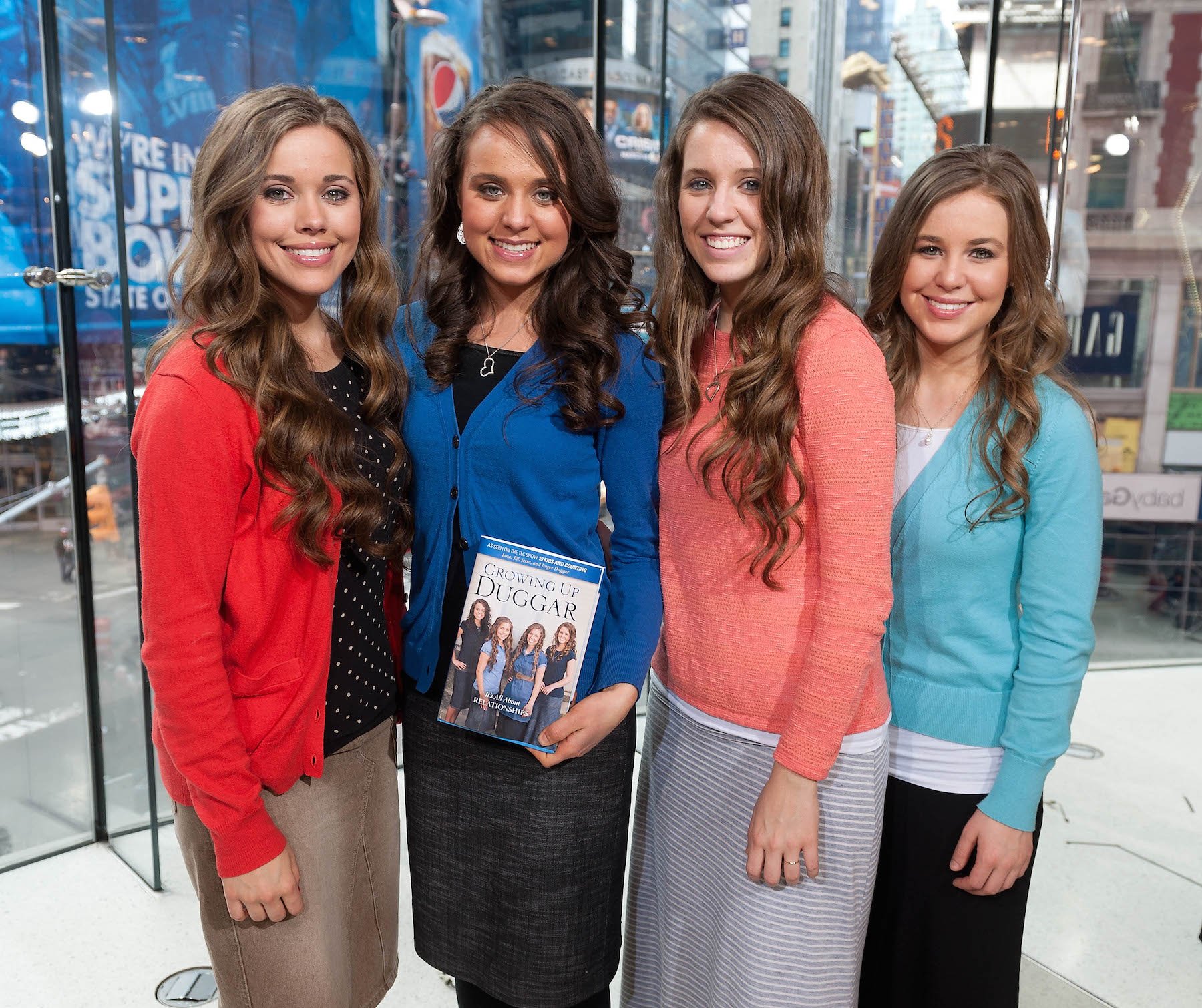 RELATED: Jill Duggar May Have Just Squashed Rumors of a Falling Out Between Her and Jessa Duggar With an Instagram Post
It looks like fans are excited to see Jill in touch with a her sister, too.
"I am so glad you and Jessa are able to see each other," one fan commented on YouTube.
"Looks great," another fan wrote. "Glad you and your sisters are getting together."
Since fans adore seeing Jill with her sisters so much, could Jill also be giving fans a clue that she and Jessa are working on other things together? It's possible. Rumors are flying that Jill and Jessa are working on a docuseries about their family.
"It'll reveal everything on how they're raising strong, independent kids to how they plan to defy family convention by adopting next," a source told OK! Magazine. "They'll also spill details of how it was like growing up in the Duggar world and all the rules they had to live by. Jim Bob would be furious if he knew what the girls were plotting."
There's no evidence of a docuseries yet, but we'll keep our eyes peeled and ears open for details.
Check out Showbiz Cheat Sheet on Facebook!