Jill Duggar Loved Decorating Jim Bob and Michelle Duggar's House for Christmas Prior to Their Falling Out
Jill Duggar used to be a staple on TLC's 19 Kids and Counting and Counting On. But she's since stepped away from the spotlight. Jill and her husband, Derick Dillard, talked about the rift that lies between them and the other Duggars via their YouTube channel. And it's making us wonder what will happen during the holiday season this year.
In the past, Jill adored helping her siblings, young and old, decorate Jim Bob and Michelle's place. Here's what was captured on film.
The Duggars go all out with their Christmas celebrations
It's no secret the Duggars are extremely religious — and they adore holiday celebrations. Jim Bob and Michelle Duggar raised their 19 kids to always consult the Bible and listen in church, and all of their family rules were created with Christ in mind. When it comes to Christmas, it should be no surprise to fans that the family adores celebrating the birthday of Jesus.
While a typical household celebrating Christmas enjoys wonderful food, family time, gifts, and a tree, the Duggars have different traditions. On Christmas Day, they start off with the tale of Jesus' birth. Jim Bob reads the nativity story from the Bible as an opener to the holiday.
As for decorations, it seems the Duggars also don't typically have a full-sized Christmas tree. The family had a table-top Christmas tree one year, but they put way more focus on the nativity scenes around the home.
Jill Duggar loved decorating Jim Bob and Michelle Duggar's place for the holidays
Jill's taken a serious step away from her famous family in 2020. At the end of 2019, there were rumors of a family rift that Derick seemed to confirm with fans. And in 2020, she took to YouTube to talk about how her family doesn't necessarily approve of the decisions she's made for herself.
As for Jill and the holidays, she used to adore decorating her parents' place. A past clip from 19 Kids and Counting shows her and her siblings frantically decorating.
"We have a giant birthday party for Jesus," Michelle explained. "I mean, that is our focus. We spend months looking forward to it and then decorating the whole house."
"We like to decorate," Jill added in the clip. "Jessa and Jinger are really good about keeping the decorations organized because it would be really easy for them to get all strung out across the house." The decorating madness concludes with many children putting out the nativity sets.
Jill probably won't be seeing her parents for the 2020 holidays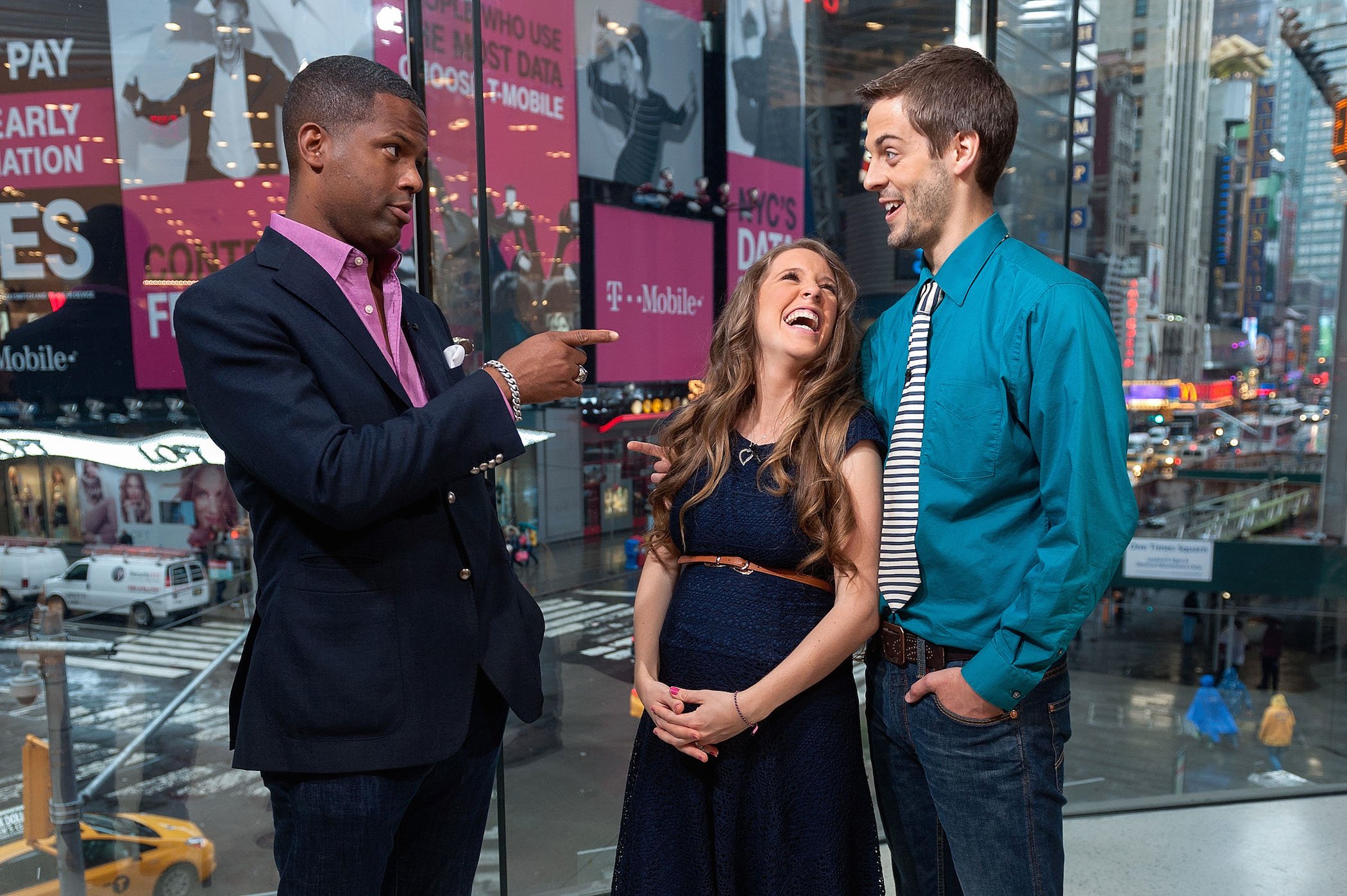 It doesn't look like Jill will be helping Jim Bob and Michelle decorate in 2020. Jill and Derick have been reasonably distant with the other Duggars, and they seem to only see them at important events away from the house. According to Derick, he and Jill need permission from Jim Bob to visit the Duggar family home.
As for Thanksgiving in 2020, Jill noted she didn't spend it with her parents. Instead, she and Derick spent it with Derick's mother and step-father. And they wanted to abide by state holiday guidelines due to the coronavirus (COVID-19) pandemic.
Thanksgiving aside, Jill and Derick also didn't attend the Duggar fall festival. Jessa posted a video of a festival that took place at her parents' house, and while many of the Duggar kids, grandkids, and in-laws attended, Jill and Derick were noticeably absent.
Despite the rift, we're sure Jill and Derick will make the best of their time and enjoy a quiet Christmas at home with their kids.
Check out Showbiz Cheat Sheet on Facebook!