Jill Duggar Posted a Photo With Derick Dillard's Mom After 'Counting On' Officially Canceled
TLC decided not to renew 'Counting On' following allegations against Josh Duggar. Right around the time the news of the show's cancellation broke, Jill Duggar posted a photo with Derick Dillard's mother. Here's what we noticed.
Fans of the Duggar family know Jill Duggar left Counting On years ago. While most of her siblings stuck with the TLC series, the network decided to give the show the ax following the allegations against Josh Duggar. And soon after the network announced the show's cancellation, Jill posted a photo with her mother-in-law. Here's what she posted.
Why did 'Counting On' get canceled?
Counting On isn't the first Duggar family show to get canceled. In 2015, the media leaked a police report from 2006. The report detailed allegations that Josh Duggar molested five underage girls in the early 2000s, including a few of his sisters. TLC then chose to take a step away from the family and cancel 19 Kids and Counting.
The Duggars came back strong with Counting On in 2015 — and this time, Josh wasn't taking any part of the show. But 2021 allegations against Josh put pressure on TLC to once again get the family off the air. Police arrested Josh in April 2021 on suspicion of obtaining child sexual abuse material from the internet.
"TLC will not be producing additional seasons of Counting On," the network told Us Weekly. "TLC feels it is important to give the Duggar family the opportunity to address their situation privately."
Jill Duggar posted a photo with Derick Dillard's mom after TLC stated the show won't get renewed
After TLC announced Counting On's cancellation, Jinger Duggar took to Instagram to state she agreed with the network's decision. "We are grateful for TLC giving us the opportunity to be on their network over the years and their kindness toward the Vuolo family," she wrote. And Jill also took to Instagram — though she didn't comment on the show not getting renewed. Instead, she posted photos of herself with her two sons, Sam and Israel, and her husband's mother.
The photos depict Jill enjoying the summer outdoors with her kids. "Fun in the sun today at a new park and splash pad!" she captioned her post. "Thanks @cldilla for the invite and helping wrangle the boys!" Cathy Dillard, Derick Dillard's mother, is seen in the second photo with Israel in her lap.
Given the current circumstances, some might expect Jill to make a statement about the Duggar family or Counting On. Giving a shoutout to Derick's mother instead is worth noting.
What is going on with Jill Duggar now? She told Duggar family fans why she quit the show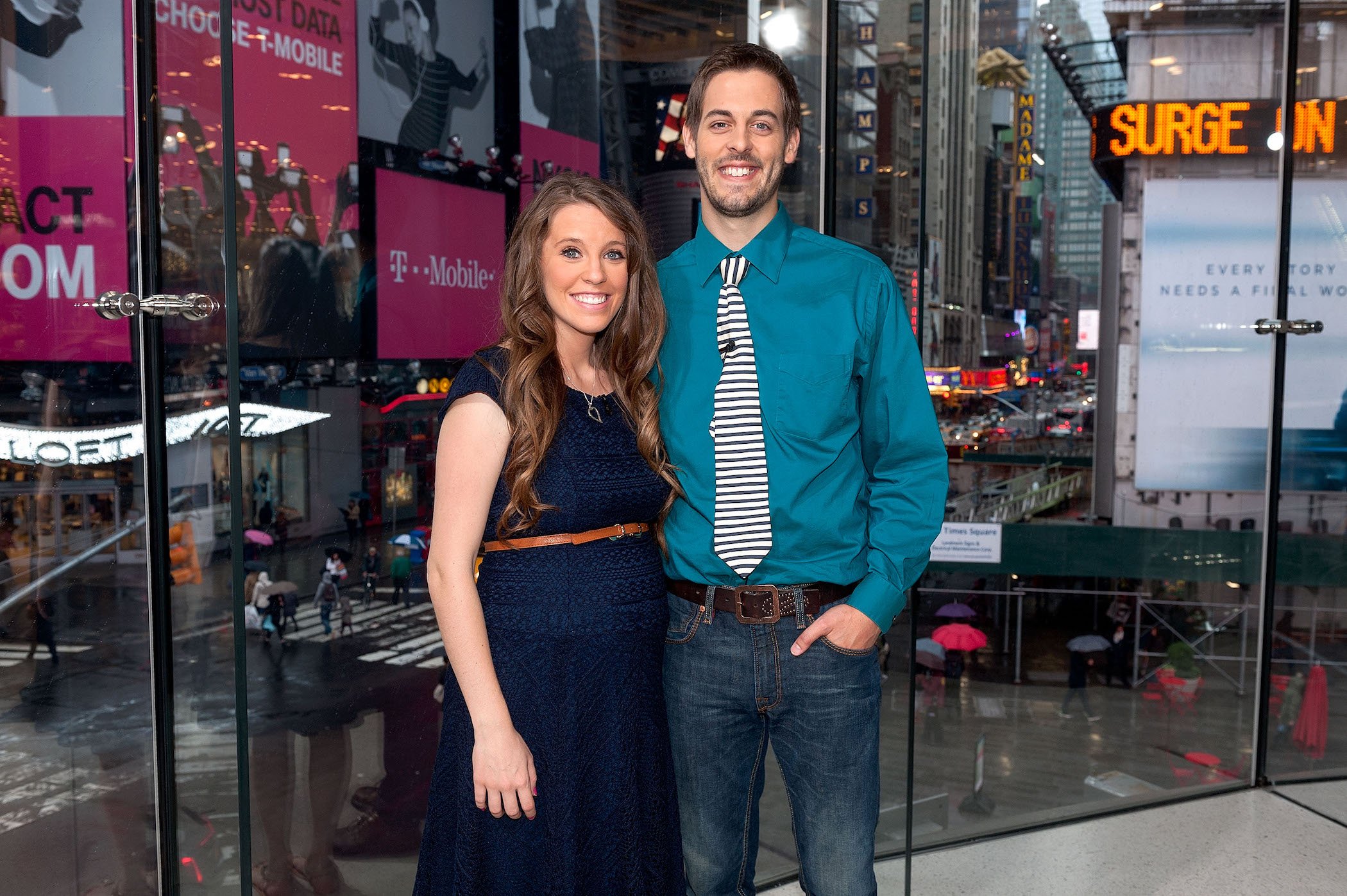 So, where are Jill Duggar and Derick Dillard now? Jill frequently posts photos and videos of her life with Derick to social media — and the posts rarely involve the other Duggar family members. She also has a YouTube channel where she shares recipes, family outings, and her way of life away from reality TV.
As for why Jill quit Counting On, she noted in a YouTube video she didn't have as much "control" over her life when filming.
"We had to quit filming because we were kind of put between a rock and a hard place where we had to choose between our family goals or filming," Derick also stated.
We're not sure if Jill and Derick will comment on the show's cancellation just yet.
How to get help: If you or someone you know has been sexually abused, text HOME to the Crisis Text Line at 741741 for free and confidential support.
Check out Showbiz Cheat Sheet on Facebook!