Jill Duggar's Baked Oatmeal Recipe Is an Interesting and Easy Treat Her Kids Love
The Duggar family has become known for their easy and affordable recipes. Now, Jill Duggar is sharing her take on the perfect breakfast treat, which her sons love.
The Duggar family has long been known for their interesting recipes. Some fans love how creative Michelle Duggar's recipes for the kids were, while others hate the thought of something like barbecue tuna. However, it worked for 19 children, and many of the kids have developed their own creative recipes through the years, too.
Jill Duggar recently spoke about her son's love for her baked oatmeal recipe. It's a simple recipe that Duggar considers perfect "to enjoy in the mornings."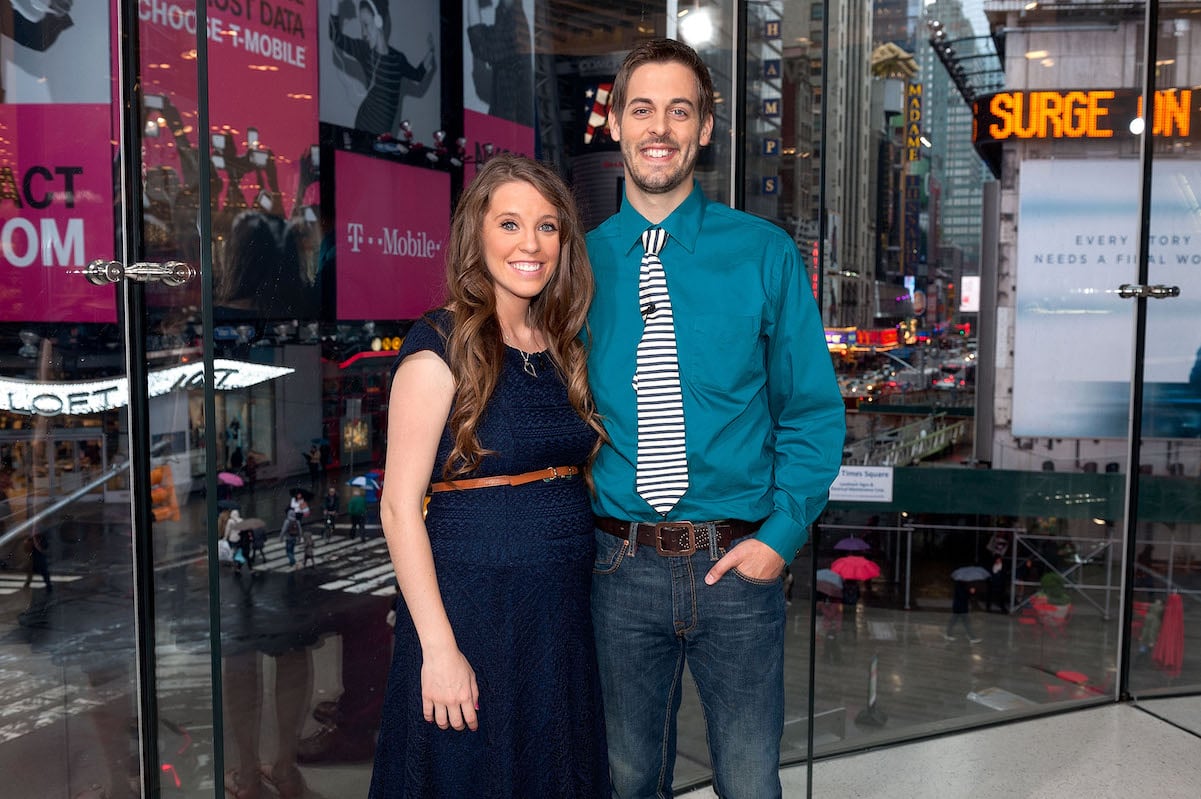 Jill Duggar has been spending plenty of time with her sons before her new baby arrives
Jill Duggar has had much on her plate these past few months. She's a full-time mom while also preparing to welcome her third child with Derek Dillard; plus, she's been preoccupied with both her brother's court case and her husband being officially sworn in as a lawyer.
Duggar has been keeping up with her fans via Instagram and sharing her pregnancy journey on social media; she's also been spending extra time with her boys before baby no. 3 arrives. Duggar posted a photo of her and her son running "library errands" and revealed in another photo that one of her boys accompanied her to her pregnancy checkup. Though Duggar has her hands full, she has still found time to cook easy recipes that her kids love.
Jill Duggar's go-to recipes include this easy baked oatmeal dish
Growing up, Duggar's mom always made easy, affordable recipes to make sure all 19 children were fed. Now, Duggar has taken matters into her own hands and created some tasty recipes for her kids that don't require much effort. On June 2, she posted a photo to Instagram showing off her baked oatmeal that her son Sam had "been begging" her to make.
The recipe is on Duggar's blog, and it requires basic ingredients, including oats, eggs, vanilla, and brown sugar, plus a few household items, such as baking soda, salt, oil, and milk. The method is simple: Mix the ingredients in a bowl, but spare the milk; add the milk in increments at the end to get the consistency of brownie batter. Then, simply bake it for up to 30 minutes at 350.
Duggar says add-ons are welcome, too, to give even more flavor to the baked treat. She recommends adding nuts, apples, blueberries, or raisins. She suggested in her caption that the dish is meant to be served for breakfast.
The Duggars have become known for their interesting family recipes
For years, the Duggar family starred on TLC's 19 Kids and Counting and Counting On. During that time, fans caught a glimpse of some of Michelle Duggar's recipes for her kids, and there certainly was no shortage of innovation in terms of creating something hearty and affordable for the family.
Those looking for an easy casserole might want to check out the Duggar's tater tot casserole. Or, if anyone needs a protein-packed meal, consider trying the family's barbecue tuna (yes, you read that right). For something a bit heartier, Michelle loved to put together "chicken on the Ritz," which featured chicken coated in cracker crumbs.