Jill Duggar's Fans Think She Could Be Pregnant After They Spied Her Youngest Son Wearing a 'Big Bro' Shirt
Jill Duggar is officially one of the most talked-about members of her family. Her husband, Derick Dillard, has been spilling major tea regarding where Jill stands with her parents, Jim Bob and Michelle Duggar. And fans think Jill looks freer than ever as she starts to make her own decisions for her and her kids' lives.
While the Duggars are known for having big families, Jill and Derick only have two kids, Samuel and Israel. But fans think Jill might be giving clues that she's pregnant with a third child. Here's why.
Jill Duggar already had 2 difficult births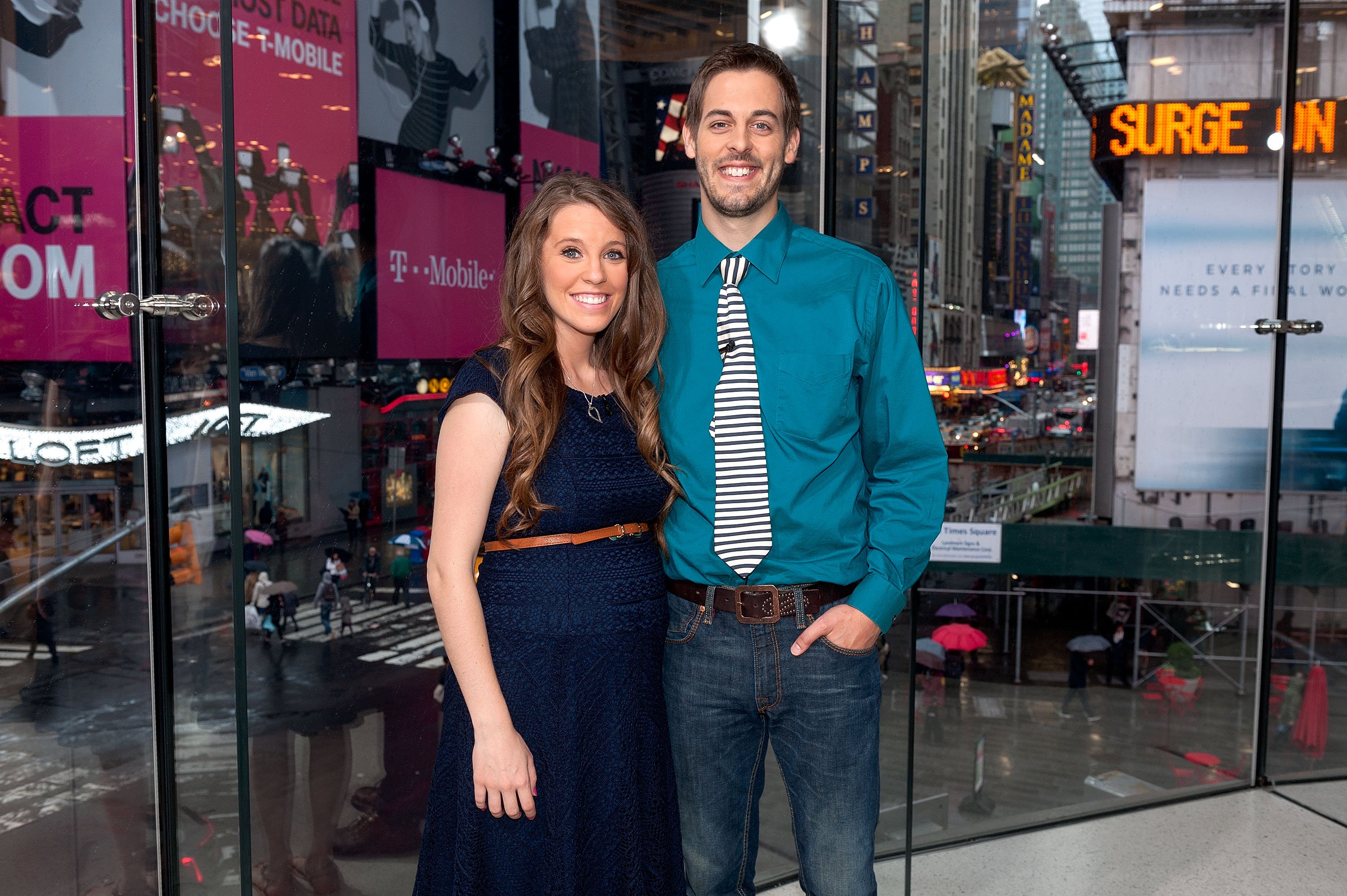 RELATED: Can Jill Duggar Have More Children? Why Fans Think It'll Be Seriously Tough
Michelle had a number of difficult births — and such is also the case for her daughters. While Jill wanted to have her kids via home birth, complications forced her to go to the hospital during labor. And Jill was in labor for three days with Israel, her oldest son.
Not only did Jill labor for days, but she also had strep B, which could've caused a severe infection in the newborn baby. Ultimately, the mom-to-be ended up having a C-section.
It seems Jill's second pregnancy went better than the first, but she still had to have a second C-section. And Duggar family followers think another birth for Jill could come with serious risks. "Scar tissue builds and each cesarean is more complicated than the last," one Reddit user noted. "Many doctors don't recommend trying for any more children after three C-sections."
Her youngest son was spotted in a 'Big Bro' T-shirt
While a few of Jill's sisters are currently pregnant, there's nothing that would indicate Jill is also gearing up for another child. But we can't ignore that she has posted a few possible clues to her Instagram that could mean she has babies on the brain.
On July 13, she posted a number of photos to her Instagram Story with Joy-Anna Duggar, and Jill seemed ultra-excited for Joy, as she's pregnant and due in August. And on Jill's Instagram feed, she added a few photos showing her youngest, Sam, in a shirt that has "Big Bro" across it.
"Loved the weekend chillin' as a little family!" Jill captioned her Instagram post. The first photo in the series shows Derick getting a backyard fire set up in a pit, and the second and third photos in the series heavily focus on Sam in the T-shirt.
Some fans think she could be pregnant
It looks like Sam's shirt is causing quite a stir. "So Sam is wearing a big brother shirt? Did I miss an announcement," one follower questioned.
"The youngest has a 'big bro' shirt on. Is there going to be a precious announcement?" another asked.
So, could the rumor be true? It looks like pregnancy isn't the case. Jill shut down the comments soon after they were posted. She commented back, "haha no, he just pulled big brother's shirt out and wouldn't let me take it off him."
Others left similar comments about the possibility of her having more kids. "It's time for another little one Jill," another wrote. But many came to Jill's defense.
"She was advised not to have any more kids because of her birth complications," another wrote.
"What Jill does with her uterus is none of your business," yet another noted. "I'm sure she doesn't appreciate your input on her life."
Whatever Jill decides to do, we're sure she'll let her followers know eventually. But for now, it seems she's totally content with just having two little ones running around.
Check out Showbiz Cheat Sheet on Facebook!