Jill Duggar's Followers Think She Should Be Used to Her Kids Staying Home All Day
We've been keeping up with the Duggars for years, and it's Jim Bob and Michelle Duggar's daughter, Jill, who fans have their eyes on now. Jill Duggar's husband, Derick Dillard, notoriously took to his Instagram at the end of 2019 to expose some truths about Jill's family. And he seemed to verify that he and Jill are on the outs. Even so, Jill hasn't made any public comments about her husband's claims. And she continues to post updates about her life with Derick and her sons, Israel and Samuel, to her Instagram.
With the spread of coronavirus (COVID-19), Jill's taking social distancing seriously. And she shared with her Instagram followers that her children are home with her all day now. Her followers think she should be used to this, though, so they're unsure why she's posting about it. Here's what's going on.
Jill Duggar's mentioned the difficulties of caring for kids in the past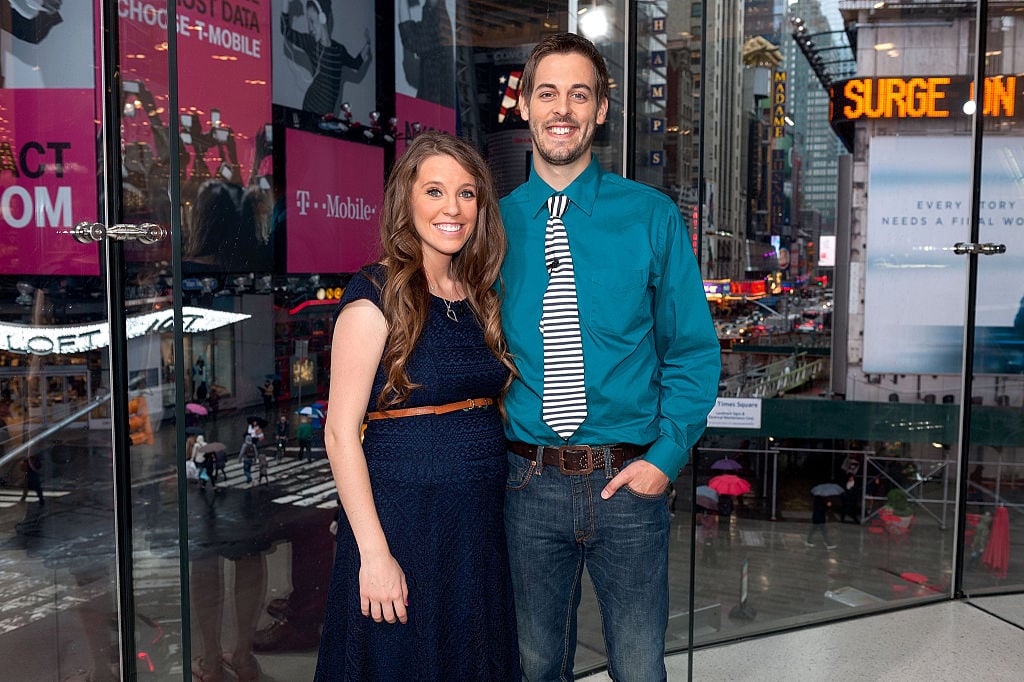 Being a parent isn't easy, but we know the Duggars love kids. Jim Bob and Michelle have talked at-length regarding their decision to have as many children as God would allow by abstaining from birth control. But Jill and Derick live by different rules. While the couple still follows Christ and trusts heavily in their faith, it seems their rules aren't as stringent. And Jill's mentioned before that her sons are enough of a handful as it is.
"Today was another loooong day and the boys were a little extra," Jill captioned an Instagram Story from December 2019. "I bawled when my hubby walked in the door with these and just hugged me and reassured me. He's the best…just sayin'!"
Many of Jill's followers suspect Jill has a hard time caring for her kids, too.
"Jill especially needs sometime away from the kids," a Reddit user noted. "I think having something in her identity that isnt just being a wife and mother will help her a lot."
She posted how she's 'keeping busy' with her sons now that they're home
Jill's taking self-quarantining seriously, and she's already posted about her difficulties in finding toilet paper. Now, it looks like she's spending plenty of quality time with her family, too. We know she and Derick recently enrolled Israel into public school, so the busy mom is getting used to taking care of her boys the way she did before.
"Here we go, week 2 home with kids," Jill captioned her Instagram post complete with photos of Samuel and Israel. Jill then added "5 ways" she's "keeping busy" at home. And her suggestions include making cards for friends and family, conducting scavenger hunts at home, "painting" their fence at home with water and paintbrushes, and jumping around inside.
Jill included more information on her Dillard Family blog. "If you're like us, trying to do our part and participate in social distancing during the coronavirus, the day can get crazy while being stuck at home most of the time with little kids, especially if the weather is bad over half the time," she wrote.
Jill's followers think she should be used to them being home
While Jill may be struggling with social distancing and entertaining her kids, her followers think she should be used to it by now. Since Jill is one of the oldest of her siblings, she grew up caring for others in her household. And many also expected her to homeschool, as that's what her siblings and parents do. Not only that, but Jill doesn't work outside of the home, either, and there's plenty of evidence to suggest she's in her house all the time.
"I thought u were a stay at home mom..so u should be used to it," a follower noted.
"But you're always at home with them…," another noted.
"Week 2.. aren't you always home with your kids," yet another added.
Jill doesn't seem to be responding to her followers, which isn't unusual. We're sure she'll just focus on her supporters for now and forget any of the questions. And we're sure we'll hear more about how she's keeping her family occupied via Instagram soon.
Check out Showbiz Cheat Sheet on Facebook!