Jill Duggar's Husband, Derick Dillard, Just Made a Stab at Jim Bob Duggar Again
It's not easy being in the spotlight all the time. As for Jim Bob and Michelle Duggar's adult kids, we've been keeping an eye on them for years — and it's Jill Duggar who's getting major attention now. While Jill got her start on TLC years ago with shows like 19 Kids and Counting, she and her husband, Derick Dillard, are no longer part of Counting On. And there's been plenty of speculation regarding where they stand with the other Duggars.
At the end of 2019, Derick told an Instagram follower all about his relationship with the Duggar family. And his scathing claims have circulated through the fan community big time. Now, it seems he may have just "liked" a comment from an Instagram follower that completely slams Jim Bob. Here's what happened.
Derick Dillard claimed Jill Duggar wasn't allowed at the Duggar family home without permission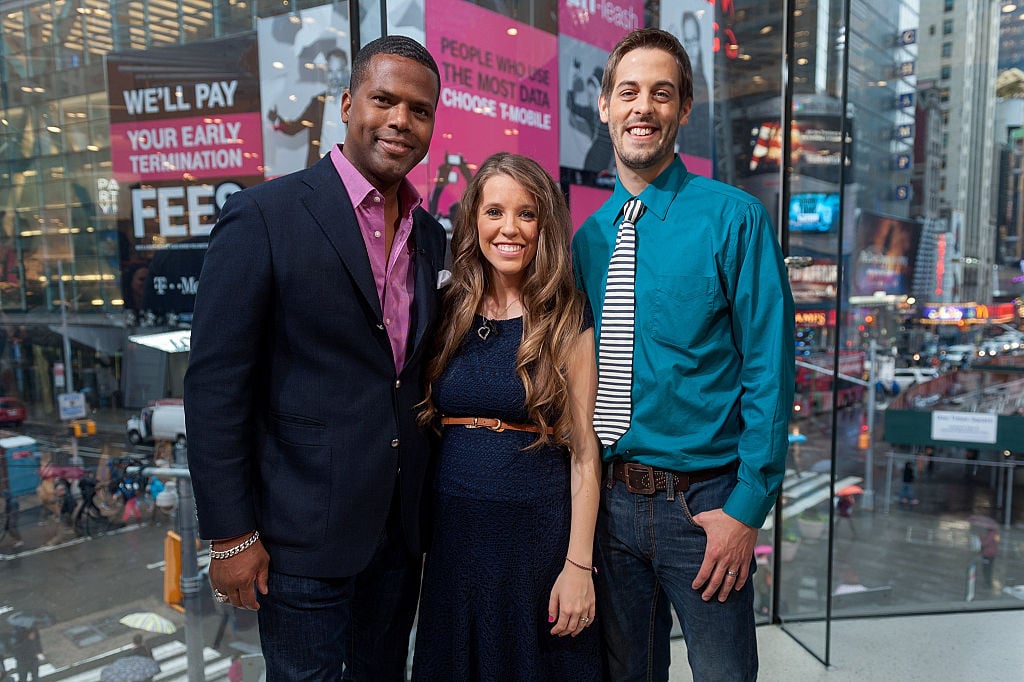 There's been heavy speculation for years that Jill's on the outs with the rest of her family. And Derick seemed to confirm that at the end of 2019. Around the holiday season, a fan asked Derick via Instagram comments if he and Jill ever see Jill's side of the family. To that, Derick replied, "it's just harder now because we're not allowed at the house when JB isn't there."
Derick then went further and explained that Jill needs permission to go to the Duggar family home when Jim Bob isn't around. "Jill even had to ask JB permission to go over to the house to help her sister when she was in labor because her sister wanted her help, but Jill couldn't provide the assistance until we got it cleared with JB," Derick explained.
To top it all off, he then added that TLC "pressured an abuse victim" to continue filming when Jill didn't want to anymore.
Jill Duggar just visited with her mom and siblings
We rarely see Jill hang out with her siblings. But once Jinger came to town in February 2020, Jill, Jessa, Lauren, and several other Duggars posted all about their sister bonding. It seems the ladies went to Target and then Panera Bread for a meal. And many of the Duggar grandchildren were involved, too. While we didn't see any husbands hanging around, we did spot babies and Jill's sons, Israel and Samuel.
Many fans love hearing about how Jill is stepping away from her family. But it's nice to see her bonding with her sisters, too.
"Nice to see you all together at the same time. Hope you all had fun and planned another!" a follower commented on Jill's photo of her, Anna, Joy-Anna, Jinger, Jessa, and Jana.
Derick just 'liked' a very telling comment
We're not sure how Derick feels about the outing, but it seems he wants the best for Jill no matter what. He may have just thrown some shade at Jim Bob, too. A Reddit user found one of Derick and Jill's followers wrote, "Glad you were 'allowed' to visit with them," on one of the couple's Instagram photos. And Derick "liked" the comment.
"Time to go no contact. Honestly they shouldn't go to someone's house who does not want them there," a Reddit user commented. "Sadly her siblings are so controlled they may break off with her anyhow. I am glad Derick is not taking JB's crap."
Another added that they "love" seeing Derick give "I'm right about everything energy" toward Jim Bob, as he "needs to be taken down."
It's clear Derick is ready to defend his stance to anyone who asks. And we're all hoping for a tell-all book from him in the future!
Check out Showbiz Cheat Sheet on Facebook!