Jill Duggar's Husband, Derick Dillard, Just Told an Instagram Follower He'd Accept Them If They Were LGBTQ
The Duggars are a controversial bunch, and it's Jill Duggar who's making the biggest splash currently. Jill and her husband, Derick Dillard, are no longer featured on Counting On. But they still have a hefty Instagram following, as many fans want to know what they're up to — and if they still keep up with Jill's infamous parents, Jim Bob and Michelle.
Over the 2019 holiday season, Dillard took to Instagram to tell his followers that he and Jill's family aren't on good terms. And he's also gotten a lot of flack in the past for his inappropriate remarks against the LGBTQ community. But now, it seems Dillard may be changing his tune. He took to Instagram to tell a follower that he'd still accept them if they were gay. Here's what happened.
Derick Dillard spoke against the LGBTQ community in the past
Many Duggars followers slam Jill for the family recipes and parenting tips she shares, but it's her husband who causes the most trouble. Dillard took to Twitter in August 2017 to share his transphobic thoughts against TLC co-star Jazz Jennings.
"What an oxymoron… a 'reality' show which follows a non-reality. 'Transgender' is a myth. Gender is not fluid; it's ordained by God," Dillard tweeted. And it didn't stop there. Dillard went on to misgender Jennings in further tweets by calling her "him" and then adding, "I only have issue with the words and definitions being propagated here."
TLC caught wind of what was going on, of course. From there, they released their own statement claiming Dillard would no longer be associated with the network.
He and Jill Duggar invited Instagram followers to their church
Despite Dillard's controversial past, he still has an active Instagram presence that he uses to connect with his fans. While he's shared plenty of unfavorable views against the Duggars on the 'gram, he's also spoken out against TLC. Dillard claimed he and Jill left Counting On on their own accord and their "firing" had little to do with his Twitter.
It's not all doom and gloom for Jill and her husband, however. Similar to Jill, Dillard includes plenty about his personal life on social media. And they frequently reference their beloved church and church friends in their Instagram posts.
"If you don't have anything going on this morning, @jillmdillard and I would love it if you could join us at church this morning!" Dillard captioned a post of himself on Feb. 9. The photo shows him holding up a card that includes the name and address of the church. "You can sit with us! This is where we got married 5 years ago!" the caption continued.
Dillard told a follower he'd accept them if they were gay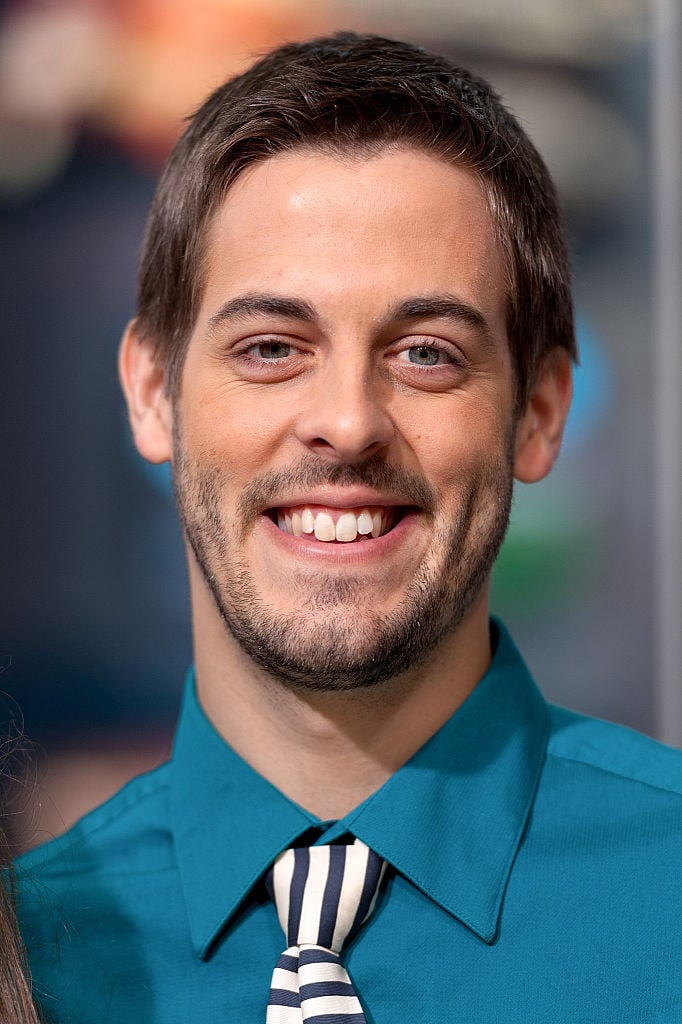 Aside from Dillard, the Duggars are notoriously anti-LGBTQ. And given what Dillard said about Jennings in the past (and other statements he's made against other LGBTQ-identifying reality stars), his followers aren't likely to expect him to change. But it looks like he may be more open now than he's ever expressed in the past.
One of his followers commented on his photo promoting his church, "Can I still sit with you even if I'm Gay??"
To that, Dillard surprisingly wrote back, "yes."
His other followers certainly had a lot to say about this comment, too. As one follower wrote, "you know he only said 'yes' cause he got so much backlash."
Another fan added, "good answer!"
We're not sure if Dillard's response is going to win him any more fans or enemies But it further proves he's unafraid to speak his mind. We're hoping his possible tell-all book will give us even more insight into his life.
Check out Showbiz Cheat Sheet on Facebook!