Jill Duggar's Husband, Derick Dillard, Might Be Claiming He Purposely Got Himself Fired From TLC
Jill Duggar's husband, Derick Dillard, got kicked off of 'Counting On' due to transphobic tweets -- but he might actually claim it was all on purpose.
Since Jim Bob and Michelle Duggar first brought their 19 kids into the spotlight, there's been no shortage of drama. From everything that's happened with Josh Duggar to many rumors of fights and feuds between the Duggar siblings, it's hard to know what's real and what's fabricated. And at the end of 2019, all eyes were on Jill Duggar's husband, Derick Dillard, as he spilled a ton of tea about the Duggar family.
Those who follow Jill and her husband know they're no longer regularly featured on Counting On. Dillard posted transphobic tweets against a fellow TLC co-star, and TLC announced they'd no longer be working with Dillard after that.
It seems Dillard may have had a plan in place at the time, however. Is it possible he planned the tweets to get him permanently off the show? Here's what eagle-eyed followers noticed, as well as what Dillard's said in the past regarding the firing.
Jill Duggar's husband, Derick Dillard, was reportedly fired from 'Counting On'
Those who've been watching the Duggars for years may remember when Dillard and Jill were still regulars on 19 Kids and Counting and Counting On. But everything changed during the summer of 2017. Dillard launched transphobic tweets against fellow-TLC star Jazz Jennings, and the tirade didn't go over well with the network.
"What an oxymoron… a 'reality' show which follows a non-reality. 'Transgender' is a myth. Gender is not fluid; it's ordained by God," Dillard tweeted after TLC promoted Jennings' show, I Am Jazz. Dillard continued on by purposely misgendering Jazz, and he also spoke out against other famous same-sex couples.
After that, TLC stepped in to give Dillard the boot. The network announced on social media that Dillard's statements are his own and do not reflect the network's feelings, but they also announced they'd no longer be working with him.
Dillard claims he and Jill left on their own accord
While TLC made it clear they removed Dillard, Dillard had a different opinion regarding what went down — and his story changed a few times. "They won't tell you that I was fired because I wasn't. We wanted to leave and they didn't want us to. That's the truth," Dillard tweeted. And he then went on to explain in a now-deleted social media post that he was in a "bogus contract" with TLC that also prevented him and Jill from continuing with their missionary work.
This earlier info echoes what Dillard shared with his Instagram followers at the end of 2019. One of his followers asked him if he and Jill ever see the other Duggars anymore — and this launched a week-long discussion between Dillard and his fans regarding what really happened between himself, Jill, and TLC.
Dillard revealed that in order for him and Jill to attend Duggar family events, they have to get express permission from Jim Bob. "Jill even had to ask JB permission to go over to the house to help her sister when she was in labor because her sister wanted her help, but Jill couldn't provide the assistance until we got it cleared with JB," he mentioned.
Not only that, but Dillard also called out TLC and said they "pressured" an "abuse victim" (Jill) "to continue filming when we tried to quit, just so they could continue with Jill & Jessa: Counting On after 19K&C."
Dillard might actually be saying he got himself purposely fired from the show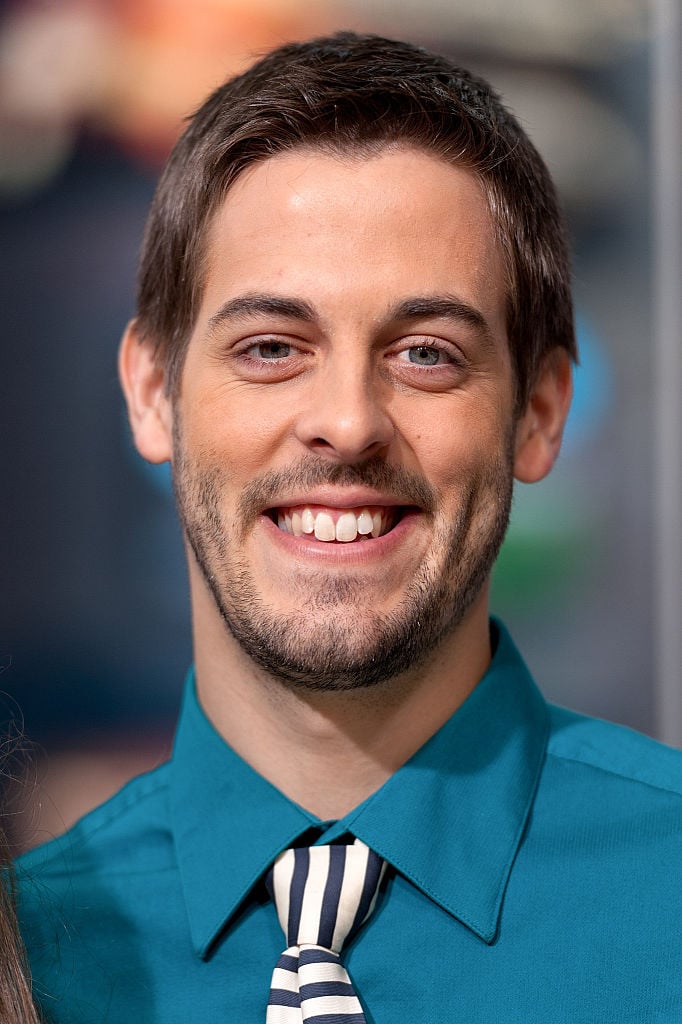 Reddit users found evidence that suggests Dillard may have another story now in regard to his infamous tweets. A comment on Instagram defended Jill and her husband claiming the tweets were "a strategic way to get off the show, because as he said, it was driving them to the brink of insanity, further making an abuse victim film so the show could go on …." The comment finished with, "He threw himself onto a chopping block for his wife … and it worked."
According to Reddit, Dillard "liked" this comment, which is making everyone think this Instagram user is spot on.
While some Reddit users believe this story, others are skeptical.
"Strategic? Probably not. This comment just makes him look good. He meant what he said about Jazz Jennings," one Reddit user noted.
"Is Derick getting ready to ride in on a giant horse to save Jill from all wrong now? I just don't believe this new framing of the narrative," another added.
Whether Dillard used his Twitter tirade to strategically get him and Jill removed from Counting On or not, there's certainly no excuse for the attack. We're hoping Dillard will really write a tell-all book so we can have all of his claims in one place and get the full story from his perspective.
Check out Showbiz Cheat Sheet on Facebook!