Jill Duggar's Husband, Derick Dillard, Recently Retweeted Another Transphobic Post on Twitter
Thanks to TLC's Counting On, we're able to keep up with the current happenings with the Duggar family. And while Jessa, Jinger, and Jana are certainly fan favorites who steal the spotlight on the show, there's one older Duggar daughter we're likely to never see on the show again — and that's Jill Duggar. Jill and her husband, Derick Dillard, were removed from the show due to Dillard's unsavory online postings of the past. And while the two still have many followers and supporters, they seem to have even more critics.
It looks like Dillard may not have learned his lesson the first time, however. He just retweeted a post that's clearly against transgender people. Here's what happened.
Derick Dillard got him and Jill Duggar removed from Counting On for transphobic tweets
While Jill Duggar has always been quiet and reserved, Derick Dillard has made his views loud and clear, especially on the internet. While he was once featured on Counting On along with the other Duggar spouses, he was removed from the show after tweeting about transgender TLC co-star Jazz Jennings of I Am Jazz fame. After TLC released a promo for the show on Twitter back in 2017, Dillard tweeted, "What an oxymoron … a 'reality' show which follows a non-reality. 'Transgender' is a myth."
He didn't stop there, either. In 2018, after Dillard heard about Jennings' gender confirmation surgery, he then tweeted, "A system that allows this kind of child abuse is clearly broken." And we can't forget that he also spoke out against gay couple Nate Berkus and Jeremiah Brent from Nate & Jeremiah by Design. "It's sad how blatant the liberal agenda is, such that it both highlights and celebrates a lifestyle so degrading to children on public television as if it should be normal," Dillard tweeted.
The Duggars were allegedly upset with Dillard for stirring the pot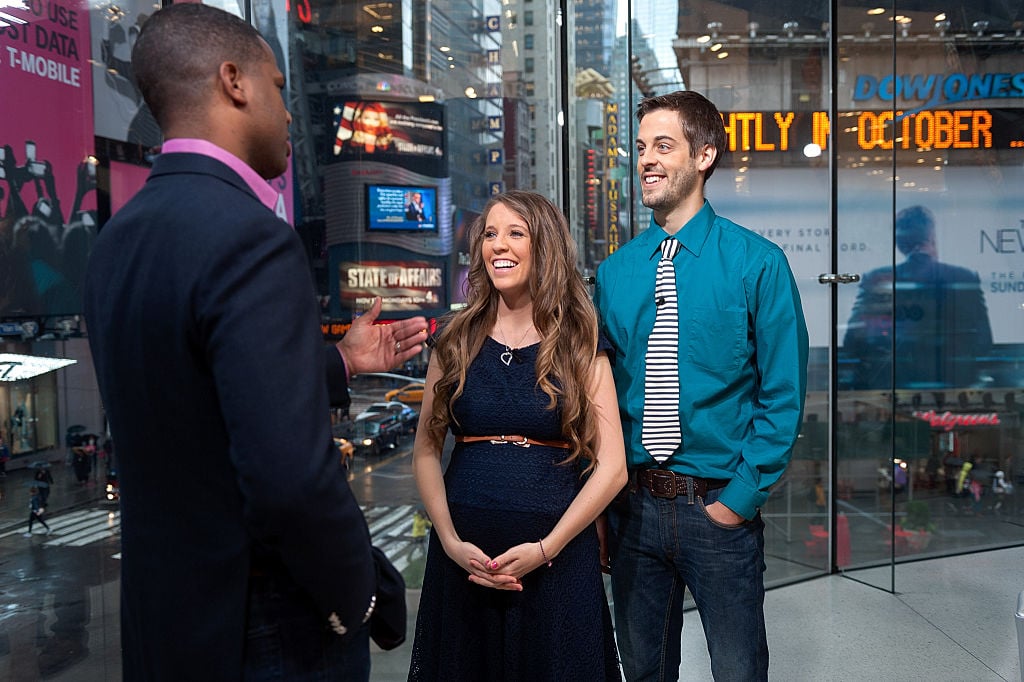 TLC certainly wasn't happy with the Dillard family, as they announced that Jill and her husband would no longer be taking part in Counting On after the transphobic and homophobic tweets. And while the other members of the Duggar family likely lean the same way as Dillard, they may have been upset by the negative press he brought upon the family. An insider told Radar Online that Michelle Duggar even scolded Dillard for what he posted online.
"Everything that Derick has said has caused the family bad press," the insider said. The source also added that while the Duggars have tried to remain respectful to Dillard, they confronted him to tell him he can't continue his negative tweets, as they don't like "what he says and how he says it."
He recently retweeted another transphobic tweet
While Dillard has yet to come out with anything quite as inflammatory as the tweets against Jennings, he still makes his stance known on social media. And on June 24, he retweeted a transphobic tweet originally posted by Arkansas Senator Jason Rapert. The tweet shows the gender options you can choose on Facebook, which are plentiful. "Please. @facebook why have you played into this nonsense? We want you to be rational and use wisdom. God and nature gave us two categories – male or female. #MAGA#FaceBook#CultureWar," it reads.
Many were up in arms about the tweet, of course — though perhaps this is the sort of social media post that many would expect Dillard to be a part of. And since he remains outspoken and open on his views, we're sure this is far from the last time we'll see Dillard posting controversial content to the internet, too. As for if we'll ever see him and Jill return to Counting On, that's yet to be known. But with tweets like this, we're not sure it increases their odds.
Check out Showbiz Cheat Sheet on Facebook!