Jill Duggar's Husband, Derick Dillard, Responded to Instagram Followers Asking About the Duggars for Over a Week
Jill Duggar's husband, Derick Dillard, has been talking about the Duggars to his Instagram followers for over a week now.
It's hard to keep track of the Duggars as we enter 2020. While Jim Bob and Michelle Duggar were the first to attain fame for having 19 children, it's their adult kids who are now carrying the reality TV torch with TLC's Counting On. Unfortunately, while fans would like to think they're one big, happy family, that might not be the case.
Jill Duggar and her husband, Derick Dillard, used to be regulars on the show, but they've since parted ways with TLC. And now, Dillard is taking to Instagram to tell his followers his truth regarding the Duggars and why he and Jill are never at family events. Not only did Dillard speak his piece on social media for one day when the questions started flooding in, but it seems he continued for over a week, which is a serious record for any of the Duggars. Here's what he said most recently.
Jill Duggar and Derick Dillard are no longer featured on 'Counting On'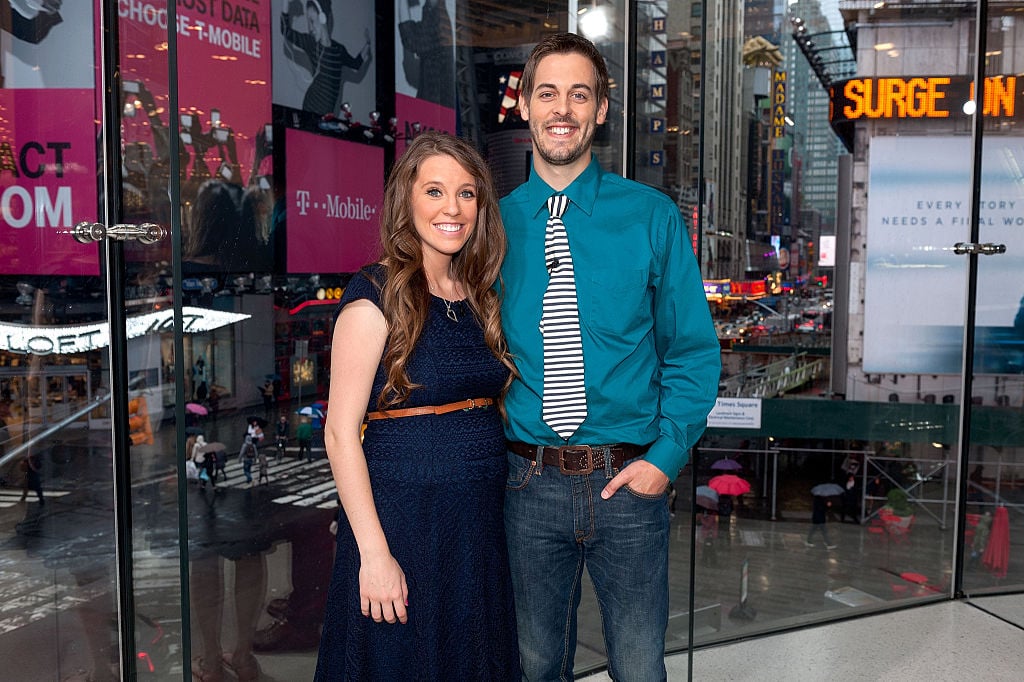 It's no surprise to fans that Jill and her husband are no longer featured on Counting On. Dillard made majorly inflammatory comments in the past that got them both in trouble with the network — and it might've started issues with Jim Bob and Michelle, too.
Back in August 2017, Dillard made transphobic comments on Twitter against TLC co-star Jazz Jennings. When TLC was promoting the show I Am Jazz, Dillard tweeted, "What an oxymoron… a 'reality' show which follows a non-reality. 'Transgender' is a myth. Gender is not fluid; it's ordained by God."
This had serious consequences, of course. TLC made a statement claiming that Jill and her husband would no longer be representing the network in any way. But according to Dillard, that's not exactly how it went down, as he insists he and Jill left the network on their own accord despite the tweets.
Dillard made some scathing claims against the Duggars on Instagram
Dillard has been planting seeds that he knows a lot more about the Duggars than we think — and he revealed some major truths on Instagram at the end of 2019.
On Dec. 27, In Touch Weekly noted that Dillard's followers questioned why he and Jill weren't spending time at the Duggar family home for the holidays. And Dillard said that while he and Jill will occasionally see the Duggars, "it's just harder now because we're not allowed at the house when JB isn't there."
According to Dillard, Jill needs permission to visit the family home every time she goes. "Jill even had to ask JB permission to go over to the house to help her sister when she was in labor because her sister wanted her help, but Jill couldn't provide the assistance until we got it cleared with JB," he said.
Dillard also touched on filming the show when he and Jill didn't want to. He told a follower, "It's not going to look good for TLC when it's exposed that they pressured an abuse victim to continue filming when we tried to quit, just so they could continue with Jill & Jessa: Counting On after 19K&C."
He was responding to his followers' questions for over a week
It looks like Dillard is still keeping tabs on the Instagram thread where he started answering fan questions about the Duggars. In Touch Weekly notes one of his followers asked Dillard if he loved the Duggars after all is said and done. And on Jan. 5, Dillard replied, "Yes."
The publication also notes that the original question was asked a week prior to Dillard's answer, which suggests that it may have been weighing heavily on him. Even so, Dillard could abandon the Instagram thread at this point, as it's been over a week since he first started responding to his followers. But the fact that he keeps going back makes us wonder how much more he has to say.
Our eyes are wide open for even more comments from Dillard in the future!
Check out Showbiz Cheat Sheet on Facebook!