Jill Duggar's Husband, Derick Dillard, Said He Might Be Open to Returning to 'Counting On'
Those who follow the Duggar family know there's a lot going on with Jill Duggar and her husband, Derick Dillard. While Jim Bob and Michelle Duggar still appear on every new season of TLC's Counting On (along with many of their 19 kids), Jill no longer makes appearances on the show. And Derick's been talking about a rift between Jill and the rest of her family since the end of 2019.
While Derick has publicly condemned Jim Bob and TLC on quite a few occasions, it looks like he might not be finished with reality TV just yet. He said there's a chance he and Jill could return to Counting On.
Jill Duggar's husband, Derick Dillard, spilled major tea about the Duggar family
If there's any Duggar in-law who's opposed to TLC and some of the family dynamics in the Duggar family, it's Derick. At the end of 2019, an Instagram follower asked Derick if he and Jill ever see Jill's family for the holidays. From there, Derick opened up — and he's been spilling tea ever since.
According to Derick, Jill has to ask permission before going over to her parents' house. "Jill even had to ask JB permission to go over to the house to help her sister when she was in labor because her sister wanted her help," Derick wrote on Instagram, "but Jill couldn't provide the assistance until we got it cleared with JB."
Derick's upset with TLC's treatment of Jill as well. He told YouTuber Without a Crystal Ball that he and Jill weren't given options by the network when it came to announcing pregnancies, engagements, or other life events. And he also said TLC "pressured an abuse victim" (Jill) to "continue filming" even when she didn't want to.
Derick's also alluded that he purposely got him and Jill kicked off the show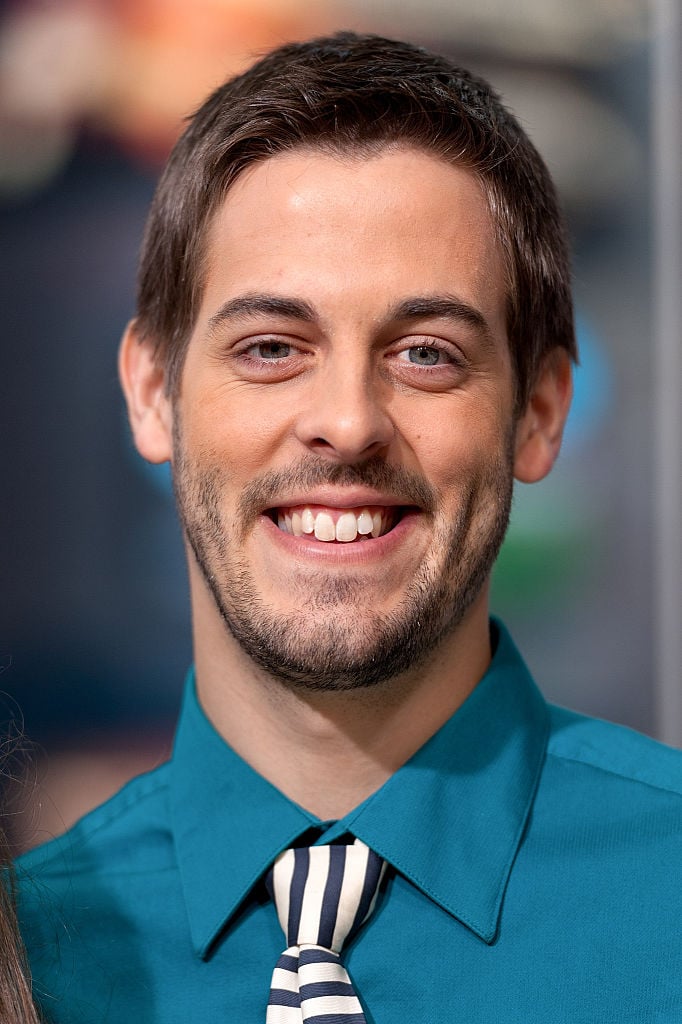 RELATED: 'Counting On': Derick Dillard Likes the Idea of a Spin-Off Show
Related post url: 
While Derick's busy exposing Duggar secrets, we can't forget that he was removed from Counting On after tweeting transphobic comments about TLC co-star Jazz Jennings.
"What an oxymoron… a 'reality' show which follows a non-reality. 'Transgender' is a myth. Gender is not fluid; it's ordained by God," Derick tweeted back in 2017. After this and a few more comments, TLC gave him and Jill the boot.
Since the infamous Twitter incident, Derick's claimed TLC didn't actually fire him and Jill. "They won't tell you that I was fired because I wasn't," Derick first tweeted. "We wanted to leave and they didn't want us to. That's the truth."
And Derick "liked" another Instagram comment that insinuated he got himself purposely kicked off the show. The comment explained that his tweets were "a strategic way to get off the show, because as he said, it was driving them to the brink of insanity, further making an abuse victim film so the show could go on …."
Is it possible the Dillards will return to 'Counting On'?
So, after everything that's been said and done, is it possible Jill and Derick could make a return to Counting On? It certainly doesn't look like they'll be in the upcoming season. But Derick told The Sun, "We would only consider doing filming if we had a say in the terms of our arrangement."
It looks like further talks of money would have to be involved in that "arrangement" as well. The publication notes Derick also said that Duggar family members were "strongly discouraged" from speaking about payment from the show. And he thought the kids and spouses of the Duggars who made appearances on Counting On "didn't make any money."
Fans would love to see Jill and Derick get their own spin-off show rather than rejoin the Counting On cast. Perhaps they can strike a deal with TLC for that instead.
Check out Showbiz Cheat Sheet on Facebook!