Jill Duggar's Instagram Story Could Be a Hint at How She's Processing All the Drama With Her Husband, Derick Dillard
It's not easy being a member of the Duggar family, especially since new drama seems to hit the media weekly. Jim Bob and Michelle Duggar first attained fame for bringing their 19 children into the spotlight, but a lot has changed over the years. Now, TLC features a lot less of Jim Bob and Michelle and a lot more of their adult children.
While Jill Duggar used to play a pivotal role in Counting On, her and her husband, Derick Dillard, are no longer regulars on the show. And Dillard has been spilling major tea about the Duggars in the comments section of his Instagram posts.
As for Jill, she hasn't said anything about what's currently going down. But she may be leaving subtle hints in her Instagram Story regarding how she may be feeling and processing everything that's going on. Here's what she posted.
Derick Dillard shared a number of scathing claims against TLC and the Duggar family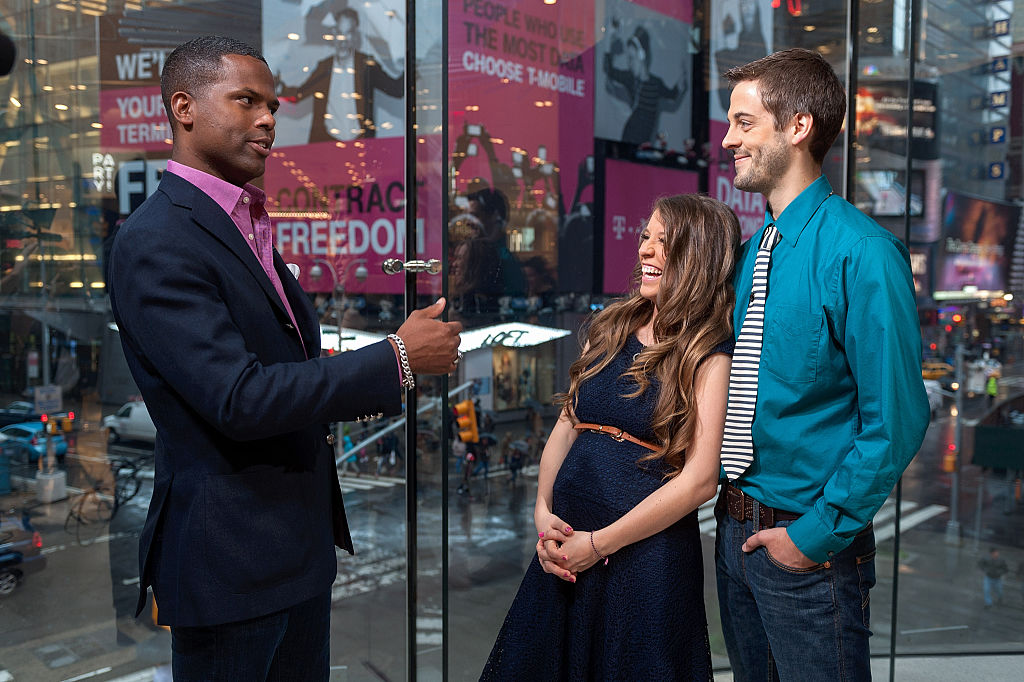 Dillard has never been too shy about sharing his feelings via social media. While it was originally reported that TLC removed him from Counting On due to his transphobic tweets, Dillard claims there's a lot more fans don't know.
At the end of 2019, Dillard posted a photo of his family — and he took to the comments section of the post to answer some questions he received from fans. When one of his followers asked him if he and Jill ever see the Duggars anymore, Dillard admitted that they do, but "it's just harder now because we're not allowed at the house when JB isn't there." And he went on to explain that even Jill herself needed express permission for years just to visit the Duggar family home.
Dillard also accused TLC of pressuring an "abuse victim" (assumed to be Jill) to continue filming Counting On even though they allegedly tried to quit.
Despite all the scathing claims, Dillard noted he still loved the Duggars, but we can tell their relationship has become quite complicated over the years.
Jill Duggar set up a P.O. box amidst the drama
If Jill has anything to say in regards to Dillard's comments, now would be the perfect opportunity, as all eyes are on her. While her husband is sharing all of his thoughts, however, she's remained silent. But she has made a few questionable moves.
On Jan. 3, Jill posted photos of her husband and their kids setting up a P.O. box so that they can receive mail from their fans. "Made a trip to the post office today to get a new P.O. box!" she captioned the post. And it seems she's giving out the address to any fan who's interested in sending her packages and letters.
It seems some of her followers think Jill and her husband are just after freebies from followers — but it's possible Jill is looking for a way for fans to reach out to her regarding the drama that's not online. Either way, she's already received mail from the P.O. box, so we're sure we'll hear more about it in the future, too.
She just shared more hints regarding how she may be processing everything
As far as the drama with her husband goes, Jill hasn't said anything at all. But it looks like she may be giving clues regarding how she's processing everything via her Instagram Story.
On Jan. 15, she shared a photo of how certain numbers from the Enneagram personality types communicate. According to Jill, she's a "6," also known as "The Loyalist." And Jill's photo details exactly how Type 6's process stressors and deal with communicating.
Within Jill's photo, statements like, "I really want the whole truth" and "Sometimes, I just need what I already know to be affirmed" really stand out. And it's definitely an interesting move on her part to include this information on her Instagram Story given the timing.
It looks like we may only get cryptic answers from Jill instead of straight-up claims from her husband. We'll have to wait and see what other subtle hints Jill may be giving on social media.
Check out Showbiz Cheat Sheet on Facebook!