Jill Wagner Clears Up Those Rumors About a 'When Calls the Heart,' 'Mystery 101' Crossover
Could Hallmark be planning a When Calls the Heart-Mystery 101 crossover episode? Fans certainly thought that might be the case when Mystery 101 star Kristoffer Polaha shared an intriguing Instagram video from the set of the network's popular period drama back in April. Now, Polaha's co-star Jill Wagner has set the record straight about that rumored crossover in an interview with International Business Times.  

Why fans thought a crossover could be happening

Hearties and Sleuthers began to theorize that a crossover episode between the two shows might be happening when Polaha posted a video from the When Calls the Heart set.

"I got a little sneak peek for you," Polaha said in the video. "On our newest Mystery 101, Amy and Travis travel back in time. And guess where we solve our next mystery?" He then shows the Hope Valley set in Langley, British Columbia.
Another post a few weeks later only added to the confusion. In that video, Polaha is on the set of the Hallmark June Wedding movie "In the Key of Love," where he chats with Andrea Brooks who plays Faith on When Calls the Heart. In the caption and the video, he acknowledged speculation about a crossover and suggested that Hallmark productions have more in common than it might appear.
"Just like @marvelstudios has its #mcu There is a #hmu -that's the HallMark Universe," he wrote.
Wagner clears up the confusion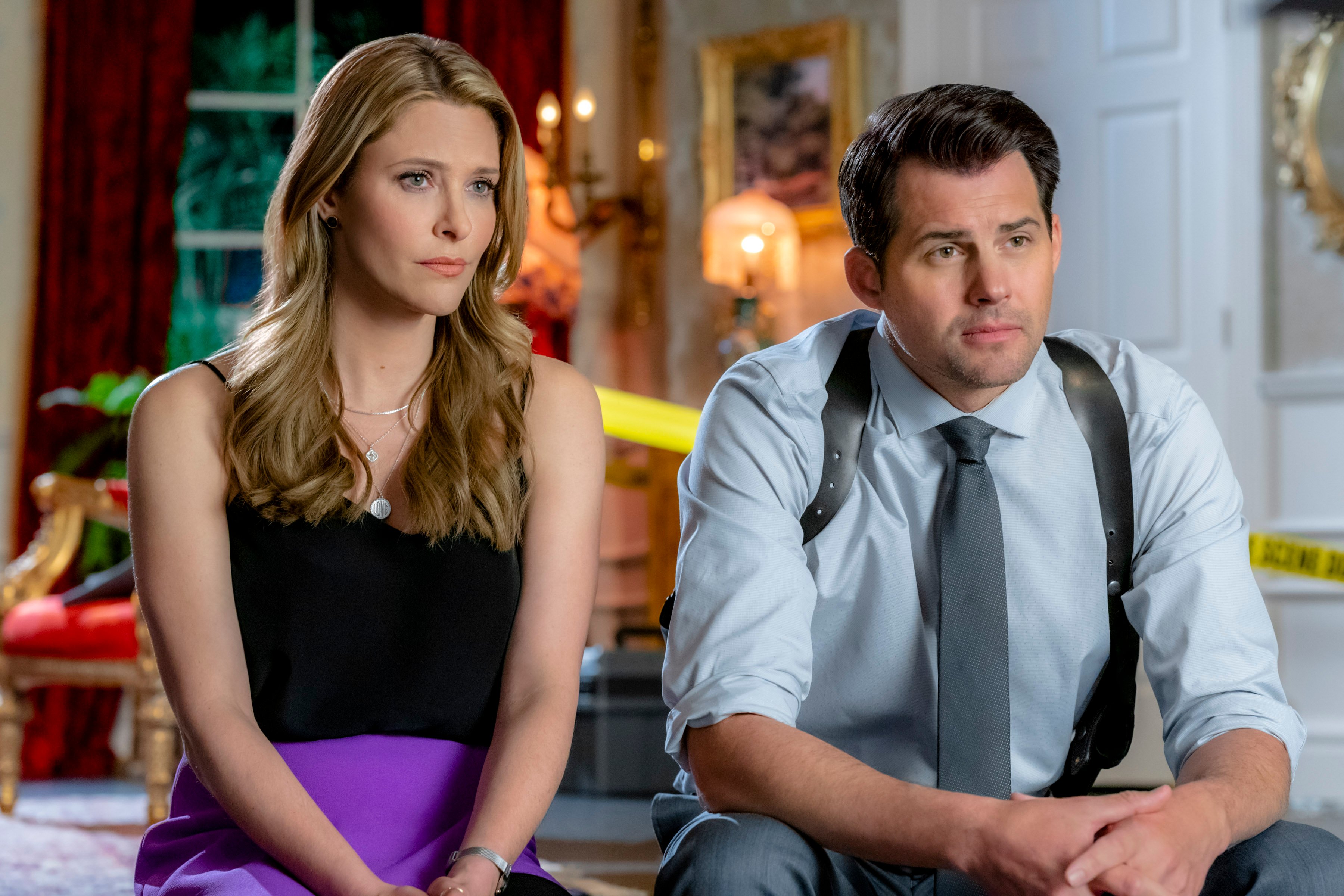 Unfortunately, fans who were hoping to see the Mystery 101 stars drop by Hope Valley to solve a crime will have to adjust their expectations. Polaha's was simply wandering around between Hallmark sets, and he didn't quite realize the impact his light-hearted posts would have.
"Well, okay, let me give you the truth about all that. Yes, we were there, but we were not filming on their set," Wagner, who plays Amy Winslow on Mystery 101, explained to IBT. "Kris Polaha took it upon himself to tease the fans, but what he didn't understand is — I need to teach him a little bit about social media. I'm like, 'If you tease the fans, then, at the end, you have to give them something good, you can't just tease the fans to tease them.' But the good part about what he did was he did get a lot of press for the show. I will give him that."
"He just thought it would be funny to do that, but he said, 'Oh, nobody will even pay attention,' Wagner went on to say. "And then everybody paid attention, and I was like, 'Look what you've gotten yourself into, Mr. Polaha.' And he was like, 'Oh no, what do I do now?'"
While it turns out that there's no When Calls the Heart-Mystery 101 crossover in the works right now, it's not impossible that one could happen in the future. Wagner pointed out that Hallmark values viewer input, and that if there's strong demand, they might consider such an episode.
"You never know," the 40-year-old actress said. "Here's the funny thing: When the fans voice — when they say they want something, Hallmark listens. So, you never know. I mean, just from him doing that, we could actually go back in time and film one of these things."
Mystery 101: Playing Dead airs June 23 at 9/8c on Hallmark Movies and Mysteries.
Check out Showbiz Cheat Sheet on Facebook!