Jillian Mercado Used to Google 'How to Date Someone if You Have a Disability' Because TV Lacked Non-Medical Representation of Disabilities
Jillian Mercado is an actor and fashion model who has made a name for herself working the runway for fashion publications such as Glamour and Cosmopolitan. A prominent figure in the modeling industry, Mercado is a wheelchair user due to muscular dystrophy, but she's never let her physical disability slow her down.
Rather, Mercado has used her voice to speak out for others and is at the forefront of a new wave of visibility for all. Many of Mercado's fans know her well for her acting work in the popular TV series The L Word: Generation Q, and recently, the actor opened up about why her role on the show is so important to her.
What is Jillian Mercado best known for?
Mercado was born in New York in 1987. As a child, Mercado was diagnosed with spastic muscular dystrophy. Mercado's love for fashion started at an early age, aided by the fact that her mother worked as a dressmaker and her father worked as a shoe salesman. Mercado began attending the famed Fashion Institute of Technology as a student in 2006, and it was there that she completed internships at Allure and Veranda magazines.
In 2014, Mercado was an established presence in the fashion world, and she began appearing in fashion campaigns for brands like Diesel. Over the next several years, Mercado worked hard to establish herself as a model, even appearing in a campaign for Beyonce's branded merchandise. In 2019, Deadline announced that Mercado would be featured as a recurring character in the TV series The L Word: Generation Q. Mercado's character, Maribel Suarez, is the little sister of Sophie, and a hardworking immigration attorney.
What other characters with disabilities have been featured on TV?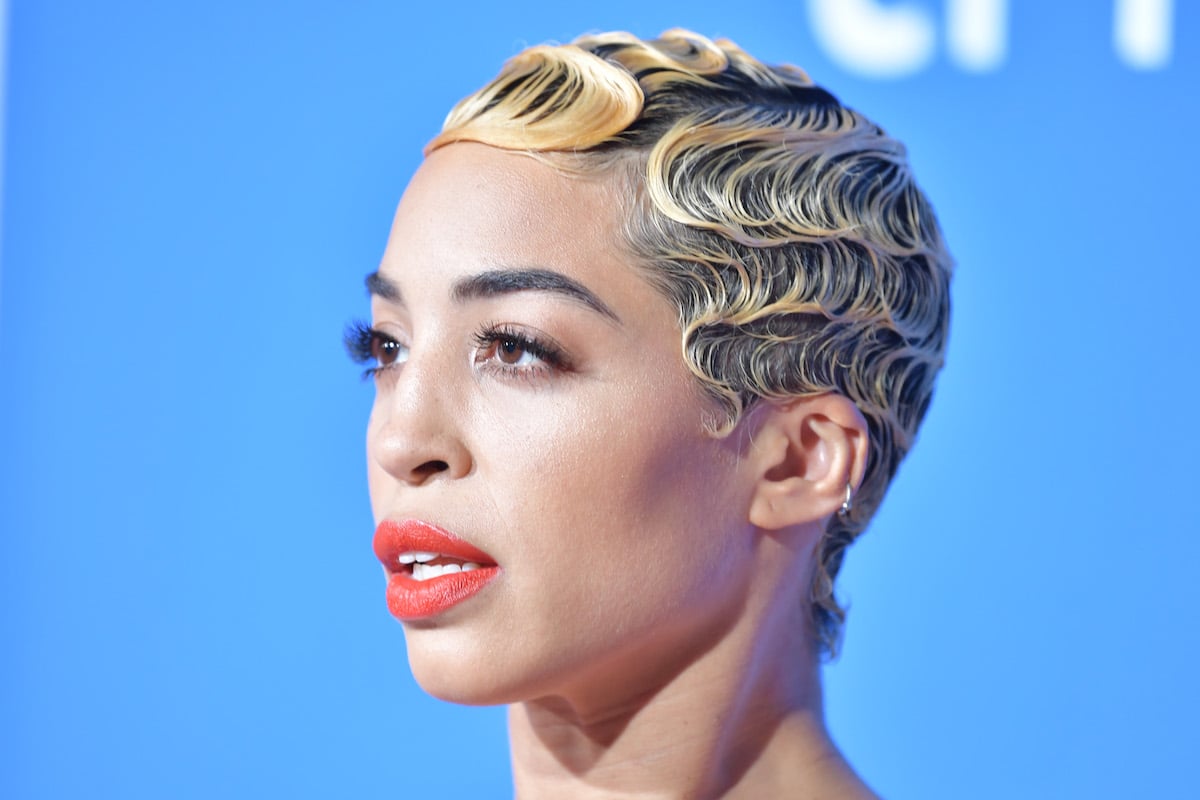 Mercado's role in The L Word: Generation Q isn't the first differently-abled character to be featured on television, but she's certainly one of the most high-profile. One notable example is the character of Walt Jr. in Breaking Bad, a young man with cerebral palsy. Glee featured several characters with physical disabilities, including Artie Abrams, played by Kevin McHale. Artie was a glee club member who used a wheelchair, according to VeryWellFamily.com. The TV show Legit also featured a character with muscular dystrophy, a character named Billy Nugent.
Jillian Mercado grew up without seeing much representation
While there have been a few examples of people with physical disabilities on television, there are not many to choose from — and as a child, Mercado felt that excision very clearly. Opening up to SELF Magazine in a recent interview, Mercado admitted that "I didn't think that acting would be for me because I just didn't see any representation of people like me in film or TV. And if there was representation, it was of the saddest, most depressing story around death…(the role of Maribel) was an opportunity to fill in that gap that I have been yearning to represent. Representation is so beautiful and so helpful to see, especially in your teens when you're trying to figure out life."
Mercado admitted that she used to struggle when it came to her perceptions of romance, revealing that "when I was younger, in full transparency, I did a Google search of "How to date someone if you have a disability" and "How to do sexual activities with somebody who has a disability." You're usually taught about sex and dating, or you see it on television, and that's how you learn. And I didn't have that." Ultimately, Mercado revealed that she hopes her role in the show will help shine a light on the fact that those with physical disabilities have the same feelings and desires as anyone else.
What's next for Jillian Mercado?
The latest season of The L Word: Generation Q has offered up more screentime for Mercado, much to the delight of her fanbase. With Mercado telling SELF Magazine that the role has given her a "confidence boost" and the acknowledgment that she's on the right career path, it seems likely that the actor and model will land more roles in the future.
RELATED: 'The L Word: Generation Q': Will There Be a Third Season?