Jim Bob Duggar Weirdly Told Instagram Followers That He Married Michelle Duggar at 10 A.M.
It's hard to believe we've been keeping up with the Duggars for over a decade. And it's Michelle and Jim Bob Duggar who brought their 19 kids into the spotlight. While the couple usually highlights their children or grandchildren on the Duggar Family Instagram, they recently posted about their anniversary. And Jim Bob created a post dedicated to his 10 a.m. wedding to Michelle. Here's what he noted about the day he tied the knot.
The Duggars are known for having odd wedding traditions
The Duggar family is deeply religious, and their weddings reflect their values. Weddings are a huge deal, as it's the day one of the Duggar kids can finally kiss, hug, and hold hands with their spouse, as they aren't allowed to get physically close to their significant others until after they tie the knot. And the preparation that goes into a Duggar wedding is significant.
Because the Duggars are deeply involved in their church, their weddings are huge. Jill Duggar and Derick Dillard had around 2,000 guests for their big day — and this is far from uncommon. Josh and Anna Duggar had a comparatively small guest list which capped at 300, but even so, 300 is large for the average wedding.
Duggar weddings of this size could easily run the family tens of thousands of dollars, but they still mind their budget. They serve small amounts of finger food buffet-style to their guests to keep costs low. The average Duggar wedding reportedly runs the family around $10,000-$20,000.
Jim Bob Duggar wrote about his 10 a.m. wedding to Michelle Duggar
Jim Bob and Michelle Duggar appear just as happy now as the day they first wed. And Jim Bob created a special tribute to Michelle for their anniversary.
"36 years ago today, at 10 a.m., I married Michelle Ruark, my best friend!" Jim Bob captioned his post on July 21. "I am so thankful for Michelle. She is such an incredibly loving wife and mother, and a virtuous woman who has a ministry mindset and a gracious spirit! She is beautiful inside and out!! Her life has impacted the world. I love you always, Michelle!"
Most don't have their weddings at 10 in the morning, but it seems Jim Bob thought this was an important note to make in his brief anniversary dedication. And a few of the couple's kids also commented sweetly on the post.
"Happy Anniversary Mom and Pops!" Josiah and Lauren Duggar commented. "Thank you for your dedication to each other, and for setting such a wonderful example of a Godly and strong marriage!"
Duggar family critics commented on the timing of the wedding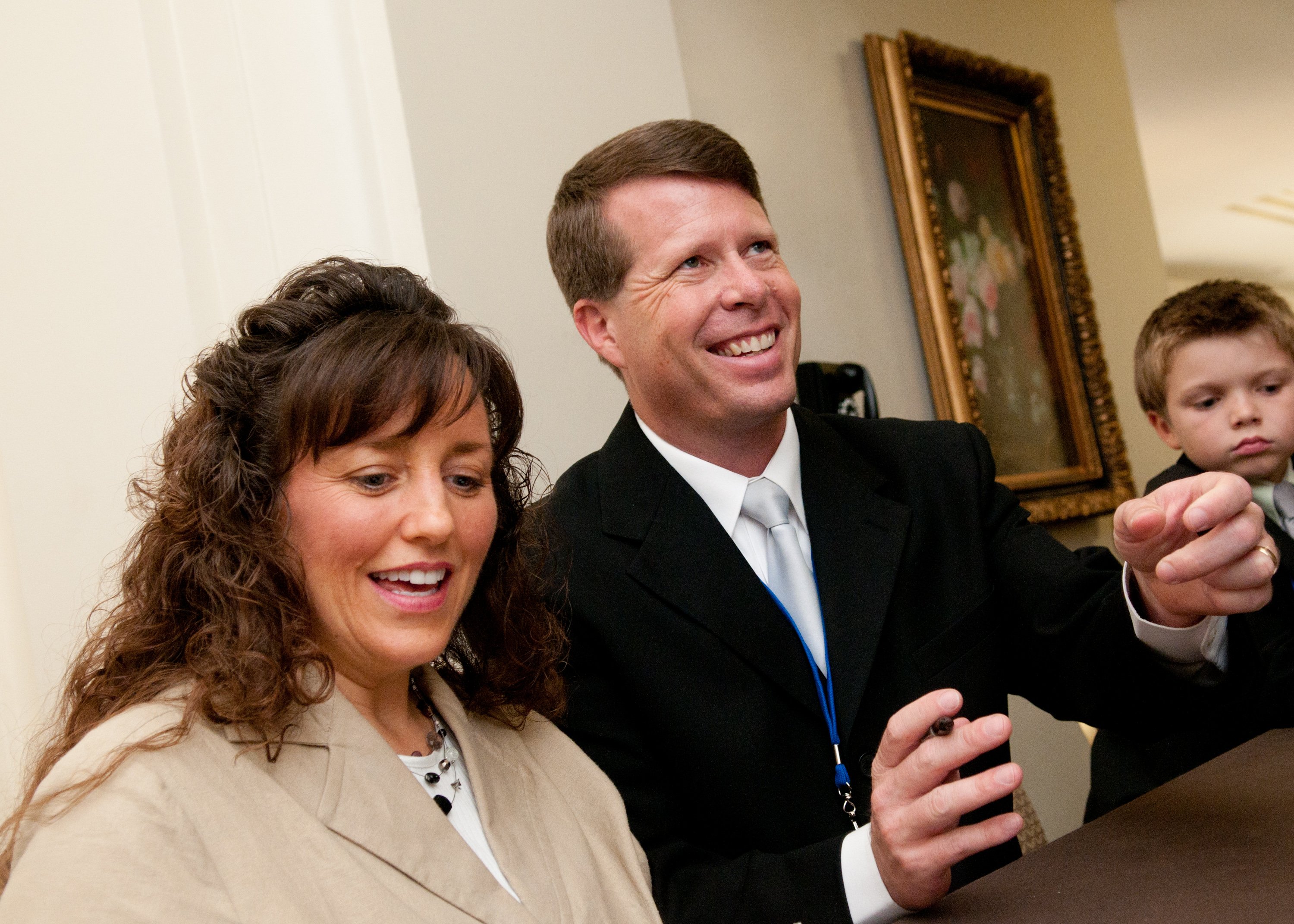 Duggar family critics took to Reddit to comment on the timing of the wedding, too.
"10 a.m.? Is that common?" one Reddit user questioned.
"No booze and probably cheapest then," another wrote back.
"Not unusual for a church wedding, I don't think!" another added.
Since Jim Bob loves to save money, many assumed the couple chose the 10 a.m. time slot because it would save a buck or two as well.
"The food is easier to prepare, generally accepted (people like breakfast foods) and doesn't need to be babied in hotel pans etc.," another wrote. "It also crosses out alcohol and dancing sort of ideas. Earlier ceremonies can also be paired with cheaper cake and punch receptions instead of a full meal."
"Cheaper, and you would serve lunch at the reception and can get away with it being more casual," yet another added.
Will future Duggars have morning weddings just like Jim Bob and Michelle? We'll have to wait and see.
Check out Showbiz Cheat Sheet on Facebook!