Jim Carrey Might Still Return, but 'Ace Ventura 3' Already Exists
Fans might not have gotten a chance to see Jim Carrey as Dr. Evil in the Austin Powers franchise. But the actor certainly launched his share of franchises. Most notably, Carrey reprised his breakthrough role as pet detective Ace Ventura in a 1995 sequel. Now he might come back for another movie. But most fans might not realize Ace Ventura 3 already exists.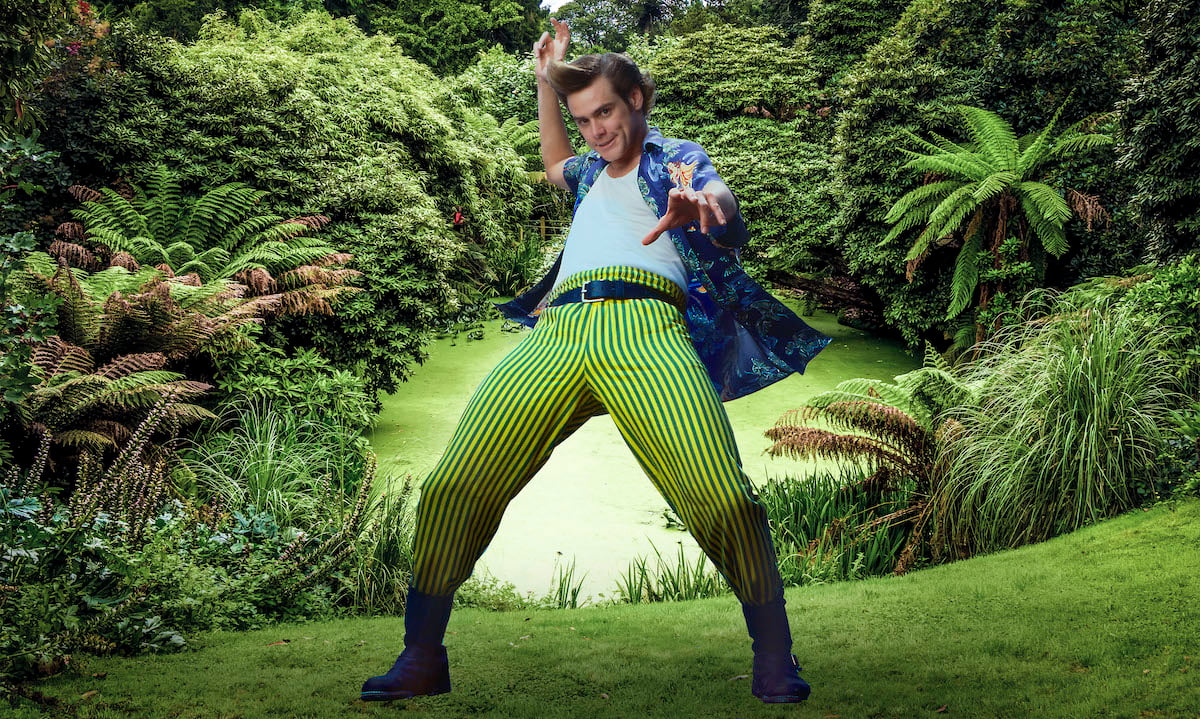 Amazon is developing a follow-up to the 'Ace Ventura' movie series
Before 1994, Carrey was best known for TV's In Living Color. But Ace Ventura: Pet Detective immediately made Carrey a movie star, a shift that was cemented by The Mask and Dumb and Dumber the same year. He returned for Ace Ventura: When Nature Calls the following year. Although the first film has aged poorly, the Ace Ventura series is set for a comeback.
According to Park Circus (via Collider), Morgan Creek productions — the company which made both of the original Ace Ventura movies — is developing a new movie. Morgan Creek reps announced that the project has already secured writers Pat Casey and Josh Miller. Casey and Miller previously worked with Carrey on Sonic the Hedgehog and the upcoming 2022 sequel.
'Ace Ventura 3' was made in 2009 without Jim Carrey's involvement
So far, Carrey remains unconfirmed for the new Ace Ventura film. The involvement of Casey and Miller bodes well for Carrey's return in the role. However, if the actor does sit this one out, it wouldn't be the first time. After all, a third Ace Ventura movie is already out there. Since it's far from what fans were hoping for, many probably have never seen Ace Ventura Jr.: Pet Detective.
The 2009 film was released directly to home video. Josh Flitter stars as the titular offspring of Carrey's character. And though Ace Sr. doesn't make an appearance, Ace Ventura Jr.: Pet Detective does build on the original film. Ann Cusack replaces Courteney Cox as Melissa Robinson, who ultimately married Ace and had a son with him.
Unfortunately, Ace Ventura Jr.: Pet Detective is far from the only half-hearted follow-up to a classic Carrey vehicle. In fact, Hollywood has made it a habit of developing subpar spinoffs and prequels to his biggest hit projects. Just ask Son of the Mask, Dumb and Dumberer: When Harry Met Lloyd, and Evan Almighty how well they worked out.
Will there be an 'Ace Ventura 3,' this time with Jim Carrey back onboard?
Considering how poorly received it was, Ace Ventura Jr.: Pet Detective will probably be stricken from the canon. Even if Carrey doesn't return, Morgan Creek's new Ace Ventura movie will almost certainly ignore the straight-to-video spinoff. Fans could be closer than ever to getting the Ace Ventura 3 they've long hoped for.
Aside from Dumb and Dumber To, the Ace Ventura series — and the forthcoming Sonic the Hedgehog 2 — are the only times Carrey reprised a role. Ace Ventura was his ticket to Hollywood's A-list. Since he co-wrote the first movie, it's no doubt close to his heart. If Bill and Ted Face the Music can please fans and critics, perhaps a proper Ace Ventura 3 could deliver the goods.