Jim Carrey Almost Came to Blows with a Director in Defense of His Female Co-Star
Jim Carrey once got into a major on-set argument with his director when he came to the defense of his female co-star during a difficult scene.
Jim Carrey's career has followed a fascinating trajectory. A stand-up comedian growing up in Canada, Carrey appeared in a few films throughout the 1980s before breaking out on sketch comedy series In Living Color. The actor has always been a passionate performer, and his strong will even nearly led him to a fistfight with the director of one of his movies.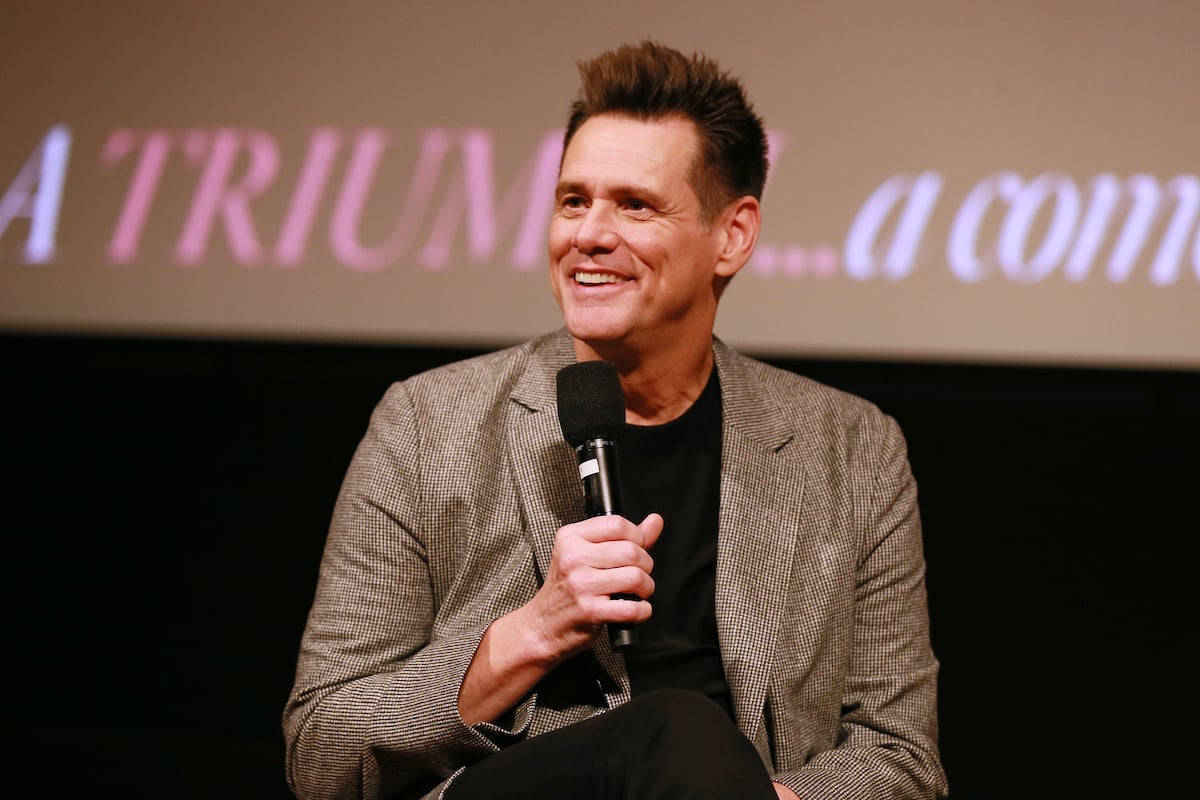 Jim Carrey delivered a critically acclaimed dramatic turn in 2004
The mid-to-late 1990s gave Carrey the spotlight in a big way. Hits like Ace Ventura: Pet Detective, The Mask, and Liar Liar made him one of Hollywood's most reliable leading men. And with The Truman Show and Man on the Moon, he proved just how great of a dramatic actor he can be as well. Carrey even won back-to-back Golden Globe Awards for the two films.
When 2004's Eternal Sunshine of the Spotless Mind came around, audiences had already seen how fearless Carrey could be. In the movie, Carrey plays a heartbroken man who tries to have his ex (Kate Winslet) erased from his memory. The actor revealed the role is far closer to his real-life personality than anything he's ever played. But the production still got pretty intense.
The actor clashed with the director in defense of co-star Kate Winslet
Director Michel Gondry reportedly went to extremes to get Eternal Sunshine of the Spotless Mind just right. For instance, Carrey accused him of casting an actor who resembled his recent ex to deliberately tap into his heartbreak. The actor also clashed with his director when Winslet fainted while filming one scene. When Gondry insisted they keep filming, Carrey snapped.
"People's nerves get frayed," Carrey told Vanity Fair. "Michel was going, 'Shoot, shoot!' and she was going, 'I'm nauseous.' And I got angry because she was not feeling well. So yeah, Michel and I had words."
Reportedly, Gondry even asked Carrey during the exchange if he was going to punch him in the face. It didn't go that far, but that instance is a good example of how tensions ran high during filming. Ultimately, Gondry's questionable methods worked out. Eternal Sunshine of the Spotless Mind became a critically acclaimed box office hit and won an Academy Award.
Jim Carrey and the 'Eternal Sunshine' filmmaker later reunited
Apparently, Carrey and Gondry remained close after Eternal Sunshine of the Spotless Mind wrapped. In fact, the pair reunited in 2018 for the Showtime series Kidding. Much like their previous collaboration, the show intermingles comedy and drama but with a air of tragedy tying it all together. Kidding ran for two seasons, officially ending its run in 2020. 
Although fans won't get more Kidding, they likely still haven't seen the end of Carrey's more personal side. In 2020, Carrey took on an over-the-top villain role in Sonic the Hedgehog and recurring appearances as president-elect Joe Biden on Saturday Night Live. But the actor is known to mix it up now and again. By now, Carrey fans know to expect the unexpected.