Jim Carrey Has Taken an Extended Break from Hollywood Before
Jim Carrey admitted he is considering retiring from acting. But if he does stop making movies even for a while, it wouldn't be the first time he took a long break.
Jim Carrey has led a career most actors can only dream of. Since the 1990s, he's starred in many hit movies, including The Mask, Bruce Almighty, and — most recently — the Sonic the Hedgehog films. However, Carrey has also opened up about his potential to step away from Hollywood following the 2022 release of Sonic the Hedgehog 2. Of course, this sentiment might sound familiar to his longtime fans, as he has taken an extended break before.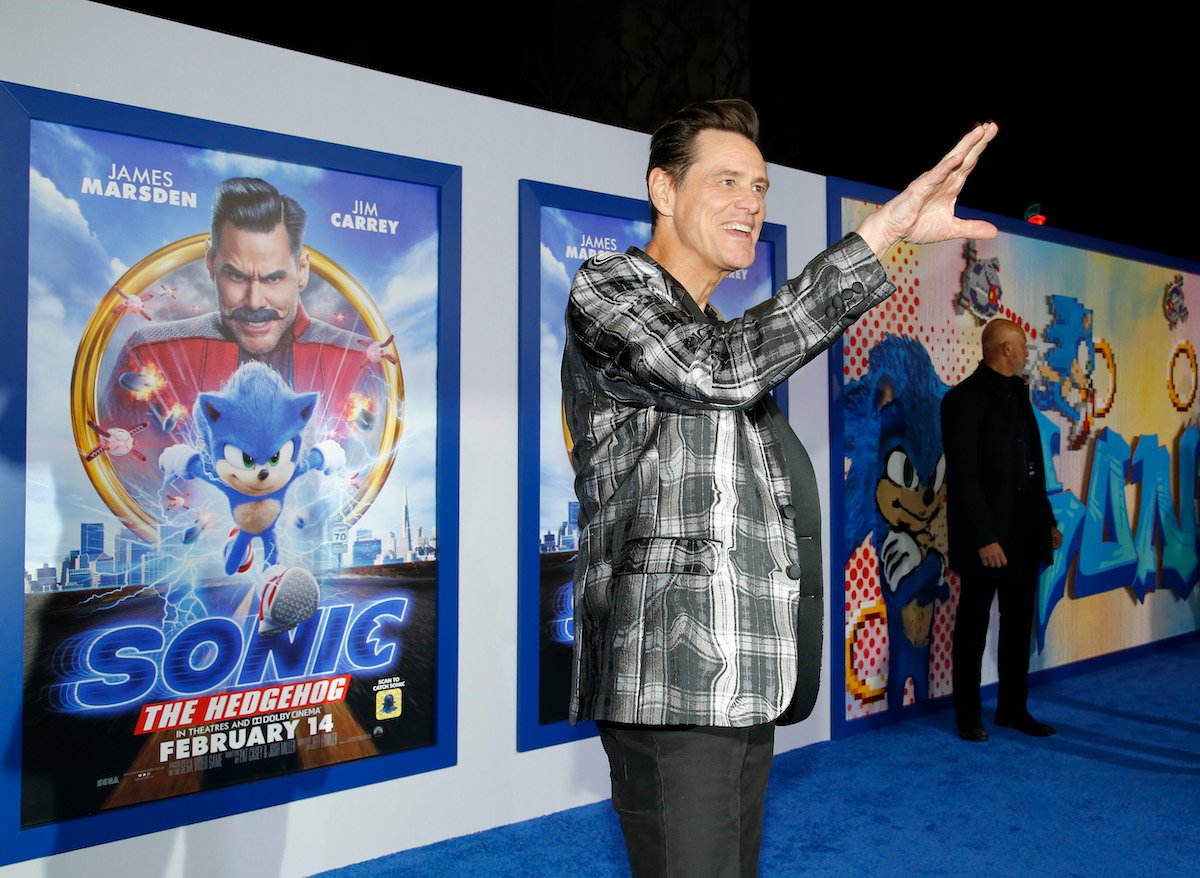 Jim Carrey served as an A-list leading man for decades
In 1994, Carrey became a movie star thanks to the release of three of his most iconic comedies: Ace Ventura: Pet Detective, The Mask, and Dumb and Dumber. But his big-screen success hardly happened overnight. In fact, Carrey made his movie debut more than a decade earlier, with 1985's Once Bitten his first leading role opposite Lauren Hutton.
But after In Living Color and then that game-changing year of movies, Carrey has never looked back. He went on to headline many other huge comedy hits. Carrey even stretched his acting muscles in films such as Man on the Moon and Eternal Sunshine of the Spotless Mind. But now after decades of movies, the actor could be ready to give it a rest.
The actor took an extended break after 'Dumb and Dumber To'
If Carrey does stop making movies, there's always the chance his "retirement" may be short-lived. After all, he has taken an extended breather from acting in the past. Following 2014's Dumb and Dumber To, Carrey didn't make another major studio movie until 2020's Sonic the Hedgehog. That's a six-year gap during which time Carrey only had a small, wordless role in The Bad Batch and starred in the indie thriller Dark Crimes.
After so many years in the spotlight, it makes sense that Carrey would need a rest. From the early 1990s to the mid-2010s, nary a year went by when the actor didn't have at least a movie or two hit the screen. So it's understandable if Carrey isn't anxious to start clogging up his schedule with a full plate of upcoming projects.
Jim Carrey could keep making 'Sonic the Hedgehog' movies for now
Perhaps Carrey's disinterest in continuing to make movies has less to do with his desire to keep acting and more to do with the Hollywood system. The actor is often vocal about his distaste for the pressure of fame and the hypocrisy of the business. He even spoke out after Will Smith slapped Chris Rock at the 2022 Academy Awards.
But the Sonic the Hedgehog franchise feels different. Though he is the biggest star in those movies, Carrey doesn't seem to feel the strain of carrying every scene. As the villainous Dr. Robotnik, he gets to ham it up on screen and play. So maybe there's a world in which Carrey stays on for Sonic the Hedgehog 3 and only takes on occasional roles beyond that. Only time will tell what the actor ultimately decides.