Jim Carrey Improvised the Most Human Moments in 'The Truman Show'
Before The Truman Show, Jim Carrey had already starred in a bunch of hugely successful movies. The comedian had landed a breakthrough role on TV's In Living Color and then leaped headlong into movies in the mid-1990s. Hits such as Ace Ventura: Pet Detective, The Mask, Dumb and Dumber, and Liar Liar followed. But the 1998 comedy-drama gave Carrey the opportunity to show a very different side of himself, including in the bits he improvised.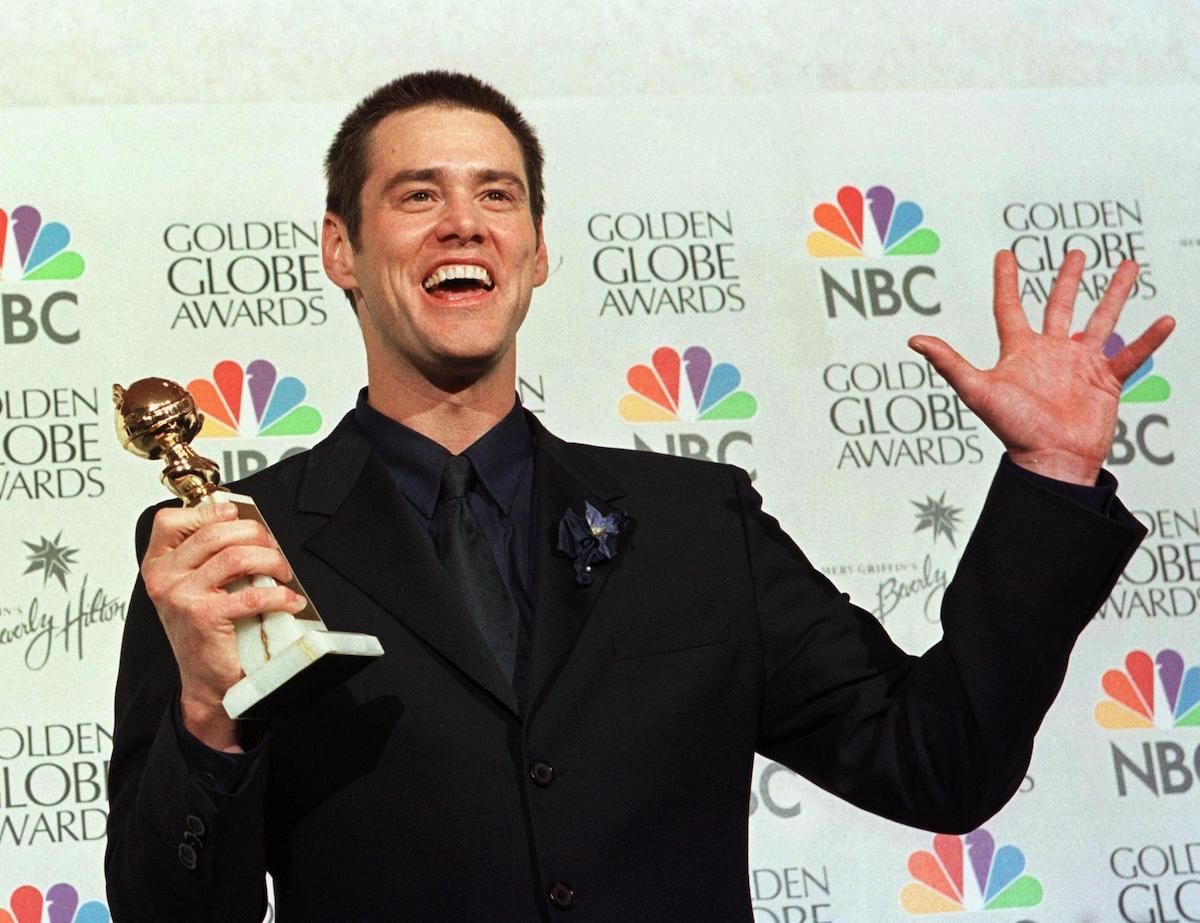 'The Truman Show' marked a career turning point for Jim Carrey
Carrey's three 1994 hits — Ace Ventura: Pet Detective, The Mask, and Dumb and Dumber — set the tone for what audiences expected of him. Then 1996's The Cable Guy challenged it with a darker edge and a more sinister undercurrent fueling the actor's performance. So following a return to form with Liar Liar, the actor again pushed the boundaries of his own big-screen success with The Truman Show.
A blend of comedy and drama, this compelling takedown of media culture — directed by Peter Weir (Dead Poets Society) — became a box office smash in Carrey's capable hands. The Truman Show even went on to earn $264 million worldwide, according to Box Office Mojo. Carrey received a Golden Globe Award for his performance, and co-star Ed Harris secured an Academy Award nomination for his.
The actor brought his own spin to his character's most private moments
The Truman Show follows a man who is completely unaware that his entire life is a 24-hour television show. His parents, friends, and even his wife are all actors in an expansive set made to look like a small town. During one scene, Truman (Carrey) goofs around in front of his bathroom mirror, a private moment broadcast to the whole world. And reportedly, much of this material was actually improvised by Carrey himself.
The scene in question includes Truman drawing a spacesuit on his bathroom mirror and pretending like he's an astronaut. And it was among many instances in which Carrey went off-script to add some nuanced humanity to his character. No wonder real-life audiences were just as smitten with Carrey's performance as Truman's fans within the movie itself.
Will 'Sonic the Hedgehog 2' be Jim Carrey's final movie role?
The Truman Show might have been Carrey's first notable foray into drama. But it was far from his last. The actor continually stretched his acting muscles in films such as Man on the Moon, Eternal Sunshine of the Spotless Mind, and I Love You Phillip Morris. He even earned a Golden Globe nod for his role on the Showtime series Kidding.
But now fans are wondering whether they've seen the last of Carrey's dramatic turns. The actor delivered an acclaimed and characteristically over-the-top comedic performance in 2020's Sonic the Hedgehog and its 2022 sequel. With Carrey confessing he's considering retirement, Sonic the Hedgehog 2 could be his final movie role.