Did Jim Carrey Feel Obligated to Return to Broad Comedy for 'Sonic the Hedgehog'? 'I Hear the Voices'
Following a string of hit movies in the 1990s and early 2000s, Jim Carrey's star power seemed to fade a bit. In truth, the actor mostly just began taking on fewer and more varied roles. In lieu of strictly comedic work, Carrey took on less financially successful but personally rewarding projects like The Number 23, I Love You Phillip Morris, The Bad Batch, and TV's Kidding. So many fans were a bit surprised when Carrey signed on to play the over-the-top villain of 2020's Sonic the Hedgehog. After so much time away from broad comedy, did Carrey feel obligated to return to it?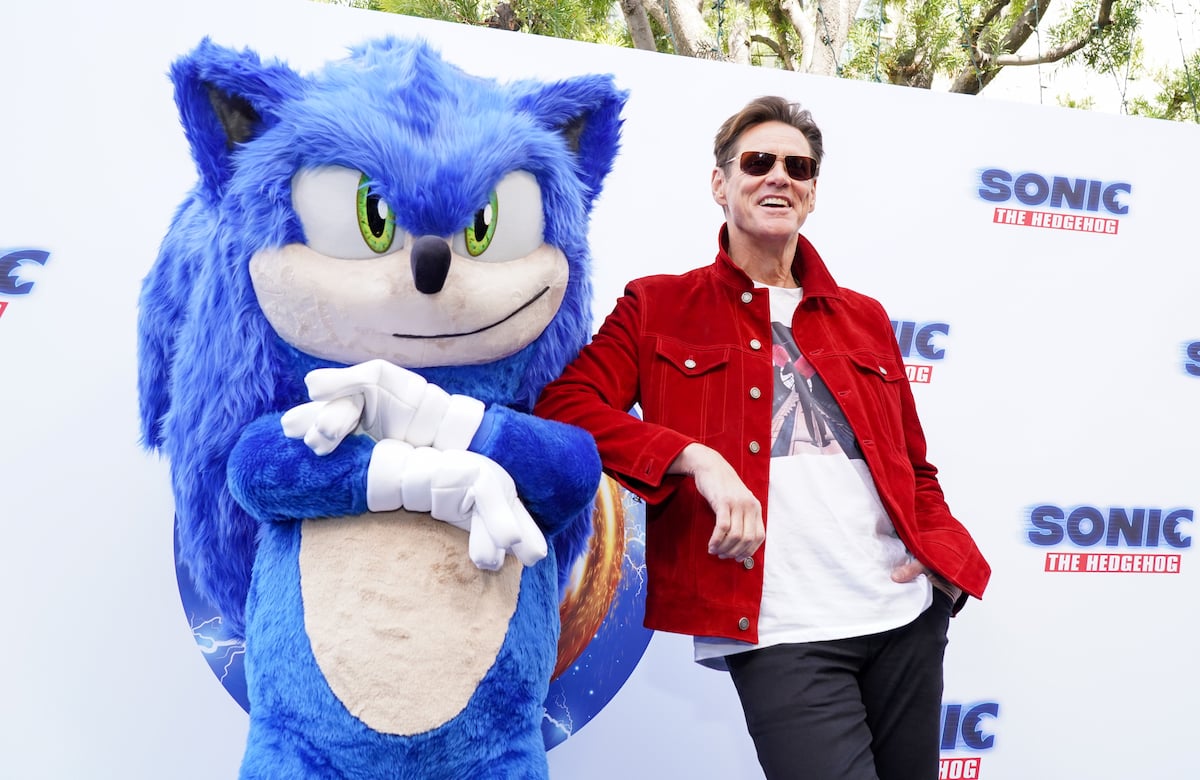 Jim Carrey broke out as a comedy icon in the early 1990s
Even though his first film role was the 1981 TV movie Rubberface, many Carrey fans likely didn't come across him until nearly a decade later. TV's In Living Color gave the actor a platform to really show off what he could do. And while still appearing on that sketch comedy series, Carrey landed a major breakthrough as a movie star. Just three months before In Living Color ended in 1994, Ace Ventura: Pet Detective became a surprise box office success.
Several hits later, the actor earned a then-unprecedented $20 million for 1996's The Cable Guy. Soon thereafter, Carrey began to balance comedy and drama. Case in point, he delivered a heart-wrenching dramatic turn in 2004's Eternal Sunshine of the Spotless Mind. And the very same year, he played the darkly comic, wildly cartoonish Count Olaf in Lemony Snicket's A Series of Unfortunate Events. Such a mix defined much of his 2000s and 2010s run.
So did the actor feel like he was forced to star in 'Sonic the Hedgehog'?
Prior to Sonic the Hedgehog, Carrey's previous two movies both came out four years earlier. And certainly, The Bad Batch and Dark Crimes were among the darkest work the actor had ever done. In a way, his villainous turn as classic Sonic baddie Dr. Robotnik felt like a throwback for his career. And in a 2018 interview with The Hollywood Reporter, Carrey was asked whether he felt "obligated to return to the kind of broad fare" fans loved earlier in his career.
"[No,] but I hear the voices. I hear people say, 'Why doesn't he just be funny?' That stuff has just never mattered to me. To me, it's like, this is the experiment tonight. If you enjoy it, great. If you don't, that's cool too. There'll be another one tomorrow."
Indeed, the trajectory of Carrey's career has become increasingly fascinating. The actor clearly follows his own heart when it comes to choosing his projects, and given the wild level of success he's achieved, that's admirable. In any case, he had such a positive experience on Sonic the Hedgehog that he was quick to sign on for a sequel. Now 2022's Sonic the Hedgehog 2 is riding high off of its predecessor's success, introducing new fans to Carrey.
Jim Carrey would be the perfect host for the 2022 Academy Awards
In fact, Carrey's popularity has returned to such a level that the actor would be the perfect host for the 2022 Academy Awards. After all, the actor's infamous history at the Oscars — never having received a nomination — gives him a fun starting point. And he dusted off his penchant for live TV during a brief 2020 run on Saturday Night Live.
Besides, if the academy wants to attract more viewers to this year's telecast, getting a star like Carrey to host could be a good choice. After all, the actor has multigenerational appeal and slick comic timing. Combine that with his highly anticipated new movie, and Carrey promises at the very least to make an impression as an Oscar host.