Jim Carrey Once Revealed the Animal that Inspired Ace Ventura
Jim Carrey has demonstrated some incredible range in his career. Yet, for all the smaller, more personal projects he takes on, the actor will perhaps always be remembered as Ace Ventura. After all, 1994's Ace Ventura: Pet Detective made him a movie star. But even the most hardcore Carrey fans might not realize the pet detective was inspired by an animal himself.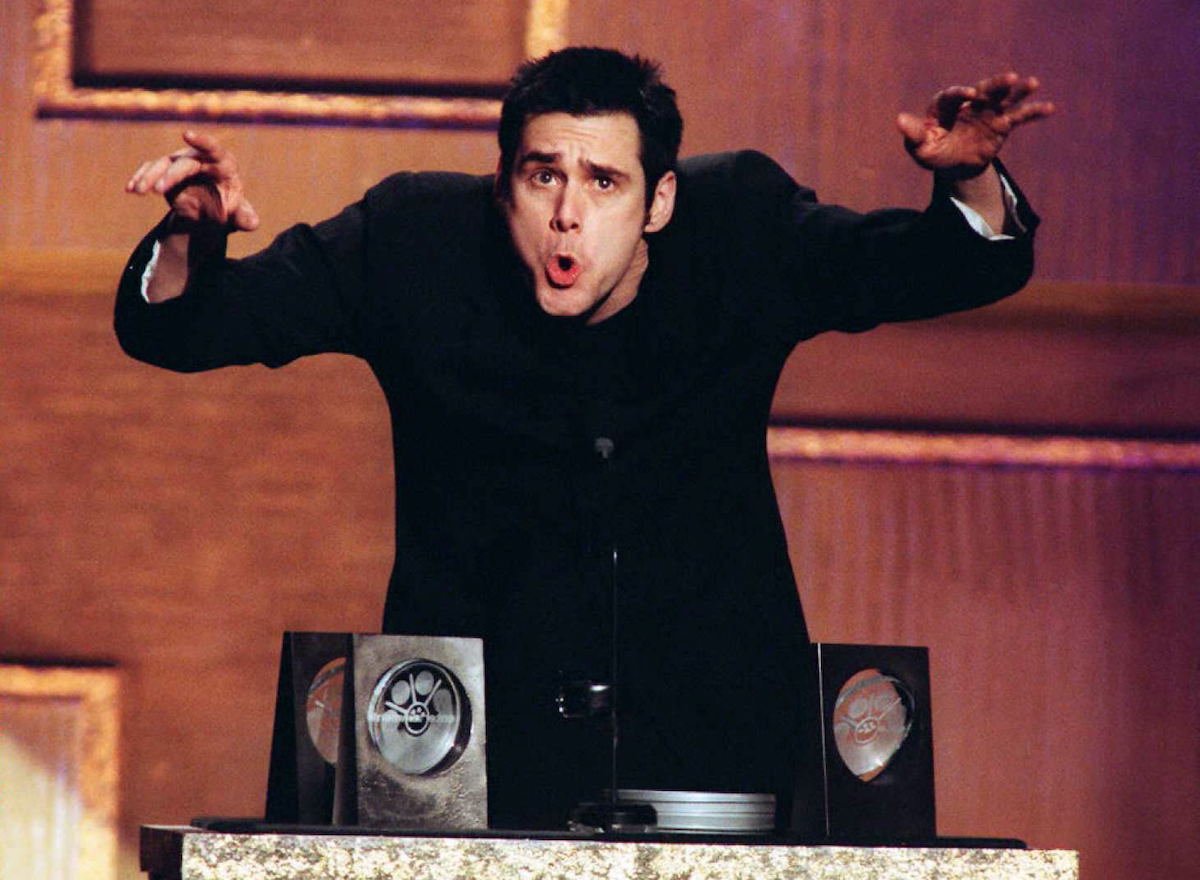 How many 'Ace Ventura' movies are there?
Of course, the very same year Carrey played Ace Ventura, he introduced moviegoers to two other iconic characters. In The Mask, he plays mild-mannered bank clerk Stanley Ipkiss, who becomes a — in his words — "love-crazy wild man." Then, in Dumb and Dumber, Carrey starred opposite Jeff Daniels as arguably the latter half of the titular duo, Lloyd Christmas.
In 1995, the actor further cemented Ace Ventura as his signature character. Ace Ventura: When Nature Calls was an even bigger box office success. And though those two films marked Carrey's exit from the series, its shadow has loomed over him since. Not even a much-maligned direct-to-video sequel/spinoff, Ace Ventura Jr.: Pet Detective, dampened fans' enthusiasm.
Jim Carrey based Ace Ventura on an animal
In the late 1990s and early 2000s, Carrey seemed eager to prove he could do more than over-the-top comedic work. Films such as The Truman Show, Man on the Moon, The Majestic, and Eternal Sunshine of the Spotless Mind felt like deliberate steps away from Ace Ventura. But in more recent years, Carrey appears to have made peace with his big-screen legacy.
At The New Yorker Festival in 2018, he discussed the inception of Ace Ventura. As it turns out, the character whose mission is it protect animals is fittingly inspired by one. It only took Carrey an instant to get to his feet and perform Ace Ventura's unmistakable swagger across the stage. He then punctuated it with an "Alrighty then" for good measure.
"It's basically just a smart bird at the edge of the pond," Carrey said. And that supreme confidence certainly fits with the Ace Ventura character. Throughout both films, he exudes what often seems like delusions of grandeur before proving he's as good as he claims to be.
Will Jim Carrey return for 'Ace Ventura 3'?
Recently, news broke that a proper Ace Ventura 3 is in the works over at Amazon. Unfortunately for fans, there's no clear indication one way or another whether Carrey will return. The fact that the writers of Sonic the Hedgehog — which stars Carrey — are involved bodes well. But perhaps this project will be more of a reboot, like what Ace Ventura Jr.: Pet Detective tried to do.
But the notion of Carrey returning to the role that made him famous now is intriguing. The actor has come a long way since talking out of his rear end in the 1994 comedy. But maybe now enough distance has passed that he can bring bring something new to the role. After all, what would Ace Ventura be like decades later? Fans might very well find out.