Jim Carrey Reflects on His First On-Screen Kiss: 'It Was Always a Good Thing'
Thanks to Sonic the Hedgehog, Jim Carrey's career has enjoyed a nice bump in 2020. That film — based on the popular video game series — is among the year's biggest box office hits. And Carrey finally achieved a long-standing goal of being a regular on Saturday Night Live. A breakout star of the '90s, Carrey's career in the movies goes further back than most fans realize.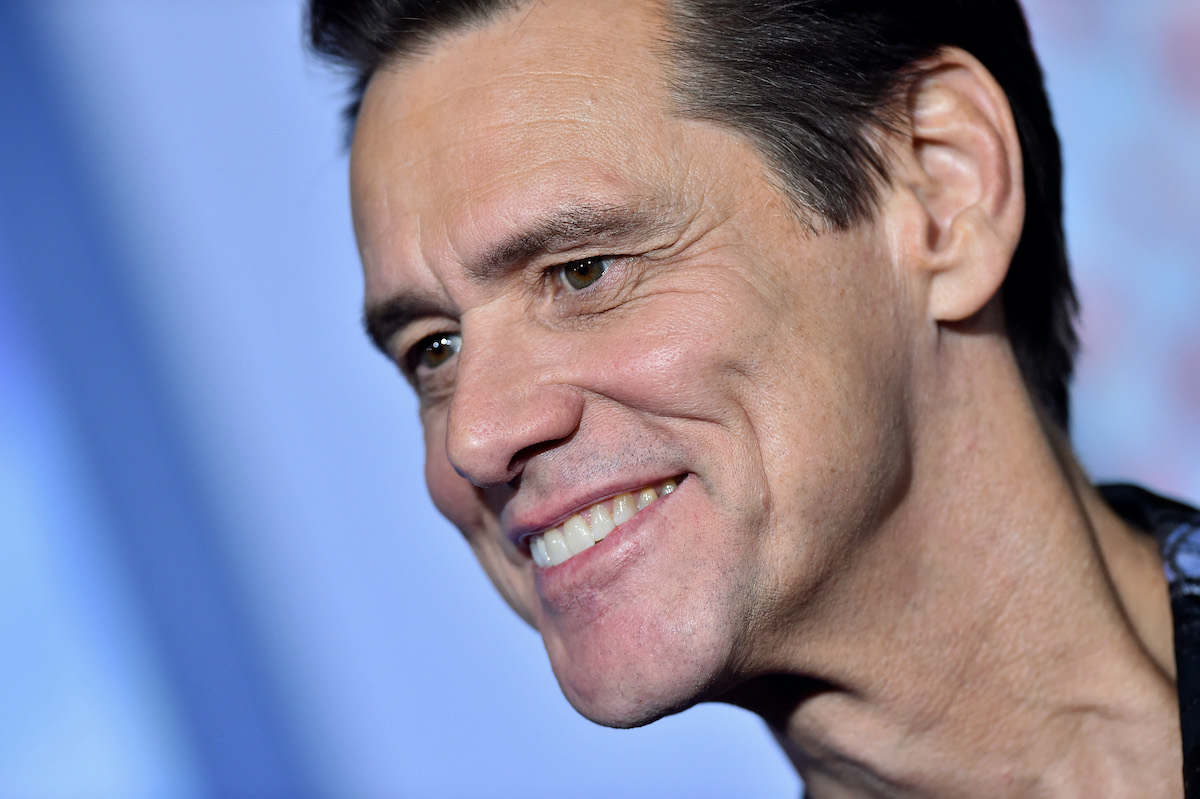 Jim Carrey made several movies before 'Ace Ventura: Pet Detective'
In the early 1990s, Carrey built a fan base off of his standout performance on Fox's sketch comedy series In Living Color. Although 1994's Ace Ventura: Pet Detective made him a leading man, Carrey had actually appeared in several major movies before his breakthrough movie role.
This included a supporting role in Francis Ford Coppola's Peggy Sue Got Married, a brief role as a drug-addicted rock star in Dirty Harry sequel The Dead Pool, and sci-fi comedy Earth Girls Are Easy with Jeff Goldblum and Damon Wayans. But his first leading role came way back in 1985.
RELATED: 'Saturday Night Live' Isn't the First Time Jim Carrey Has Faced Off Against Alec Baldwin
The actor looked back fondly on his first screen kiss in this '80s comedy
That year, Carrey starred in Once Bitten as a high school student who becomes the latest victim of a vampire (Lauren Hutton). In an interview with Yahoo! promoting Sonic the Hedgehog, Carrey was asked about his first screen kiss. And Once Bitten came up.
"Gosh, my first screen kiss had to be in Once Bitten with Karen Kopins, I believe. And yeah, it was always a good thing. Always a good thing. I like– I really enjoy other genders. Let's just say that. Kissing in general is just a good thing."
Carrey clearly didn't mind filming the scene with Kopins, a model-turned-actor who made her big-screen debut in 1985. Once Bitten was a modest hit, earning $10 million against a $3 million budget. But it exists now mostly as an artifact of Carrey's pre-blockbuster days.
RELATED: The Weeknd Shares the Critical Role Jim Carrey Played in His Career
Jim Carrey is getting very mixed reviews for 'Saturday Night Live'
Carrey is light years away from where he started his movie career. These days, his focus is on playing presidential candidate Joe Biden on SNL. Carrey's casting took fans by surprise, as Woody Harrelson earned solid reviews for his performance as Biden in 2019.
Unfortunately, Carrey is getting a less favorable reception for his turn as the former vice president. Some critics and fans are even hoping SNL replaces Carrey with Harrelson sooner rather than later. But it remains to be seen how long the actor will stick around in the role.