Jim Carrey 'Sickened' by 'Spineless' Oscars Audience Giving Will Smith a Standing Ovation
Jim Carrey shared his thoughts about Will Smith slapping Chris Rock at the Oscars. The actor called the action 'selfish' and slammed the audience for giving Smith a standing ovation.
Jim Carrey weighed in with his thoughts on Will Smith and the big drama at the 2022 Academy Awards. Carrey slammed the audience in attendance for giving Smith a standing ovation when he accepted the Oscar for best actor. The response came soon after they witnessed the King Richard star slapping Chris Rock.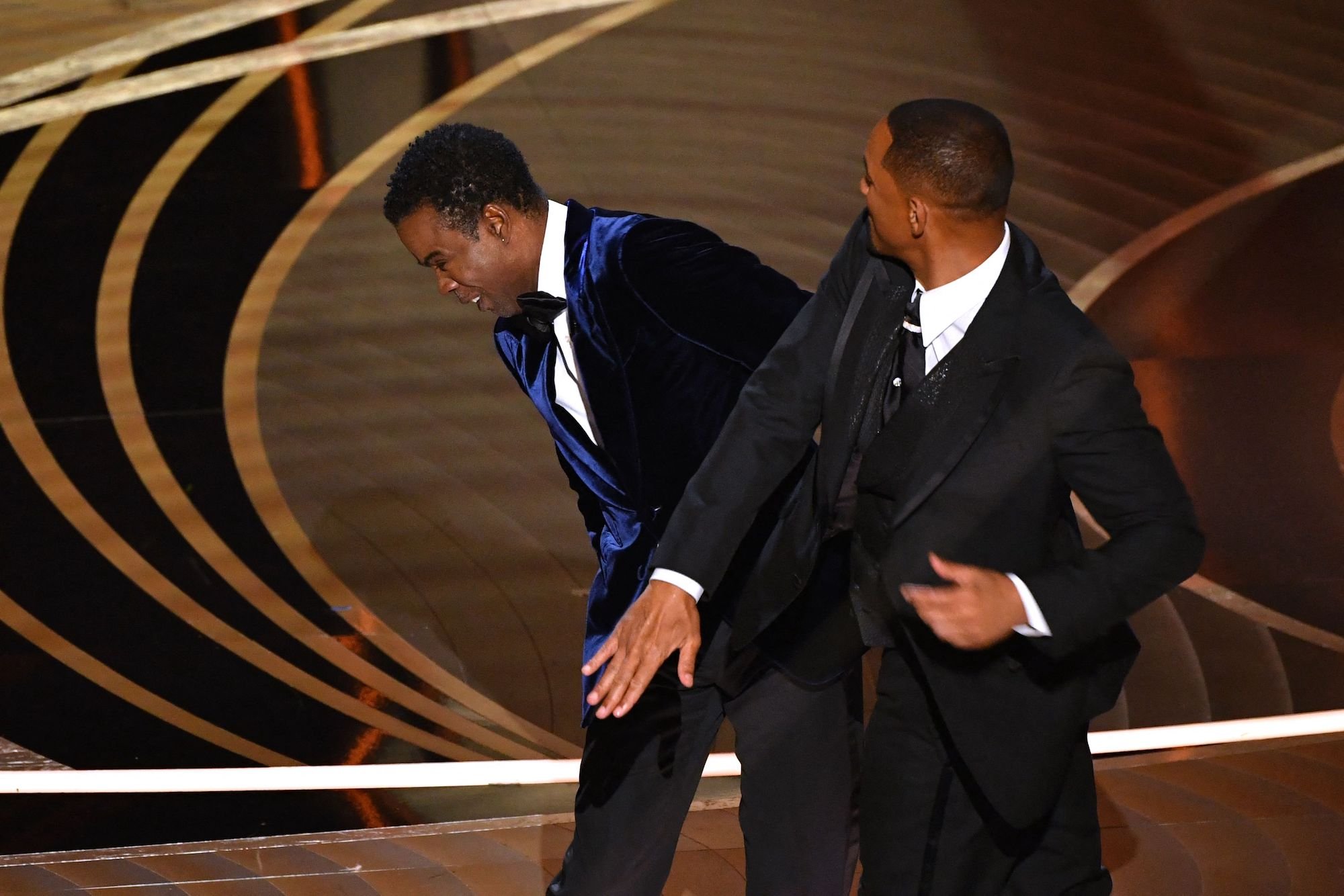 Jim Carrey said he was 'sickened' the Oscars audience gave Will Smith a standing ovation
Carrey shared his thoughts on the way things unfolded at the Oscars after Smith slapped Rock for making a joke about Jada Pinkett Smith.
In a CBS Mornings interview with Gayle King, Carrey didn't hold back about his take on the matter. He called the Oscars audience "spineless" and Smith's actions "selfish."
"I was sickened," Carrey said. "I was sickened by the standing ovation." The audience stood up to cheer for Smith won for his role in King Richard, which didn't sit well with Carrey. "Hollywood is just spineless en masse, and it really felt like this is a really clear indication that we're not the cool club anymore," he said.
The actor said Smith "should've been" removed by security. Carrey shared a theory about why Rock didn't press charges: "He doesn't want the hassle."
"I'd have announced this morning that I was suing Will for $200 million because that video is going to be there forever, it's going to be ubiquitous," Carrey said.
"That insult is gonna last a very long time," the actor continued. "If you want to yell from the audience and disapprove or show a disapproval or say something on Twitter [that's fine, but] you do not have the right to walk up on stage and smack somebody in the face because they said words."
Carrey called Will Smith's actions 'selfish'
When King pointed out the incident "escalated to that level," Carrey said he didn't see it that way at all. "It didn't escalate, it came out of nowhere because Will has something going on inside him that's frustrated," he explained.
Carrey shared, "I wish him the best, I really do. I don't have anything against Will Smith. He's done great things, but that was not a good moment. It cast a pall over everybody's shining moment last night."
He added, "A lot of people worked really hard to get to that place, to have their moment in the sun and to get their award for the really hard work they did … It was just a selfish moment that cast a pall over the whole thing."
Gayle King said 'violence is never, ever the answer'
In addition to Jim Carrey's thoughts on Will Smith, King's interview featured New York Times journalist Jenna Wortham. She discussed how the Academy is conducting a formal review of Smith's actions. Wortham asked for King's thoughts on the incident.
"I do happen to know Will Smith, and I do happen to know Chris Rock, and I just felt deeply saddened by it," she responded. "You have two people who are at the top of their game, and I found it very painful. I could not sleep. And I just think it's unfortunate … I don't believe Chris Rock was trying to be malicious."
King continued, "I just think it took so much away from the event that night, and I think many people were let down. And I just think it's unfortunate."
She added, "I think a lot about what Chris Rock must be feeling and going through at this time, and was this apology enough? And I just think there have to be consequences when you stand up and do something like that on such a public stage."
King shared her final thoughts on the matter: "It is a conversation to be continued. I just think violence is never, ever the answer."