Jim Carrey Starred Opposite Jeff Goldblum and Damon Wayans in This '80s Sci-Fi Comedy
With the 2020 presidential election coming up, fans knew Saturday Night Live would need to settle on an actor to play Joe Biden. Woody Harrelson wasn't willing to commit to carrying on in the role, which he played a few times in 2019. But no one suspected Jim Carrey would step up to the role. In just his second week, Carrey's history in the movies is coming to bear.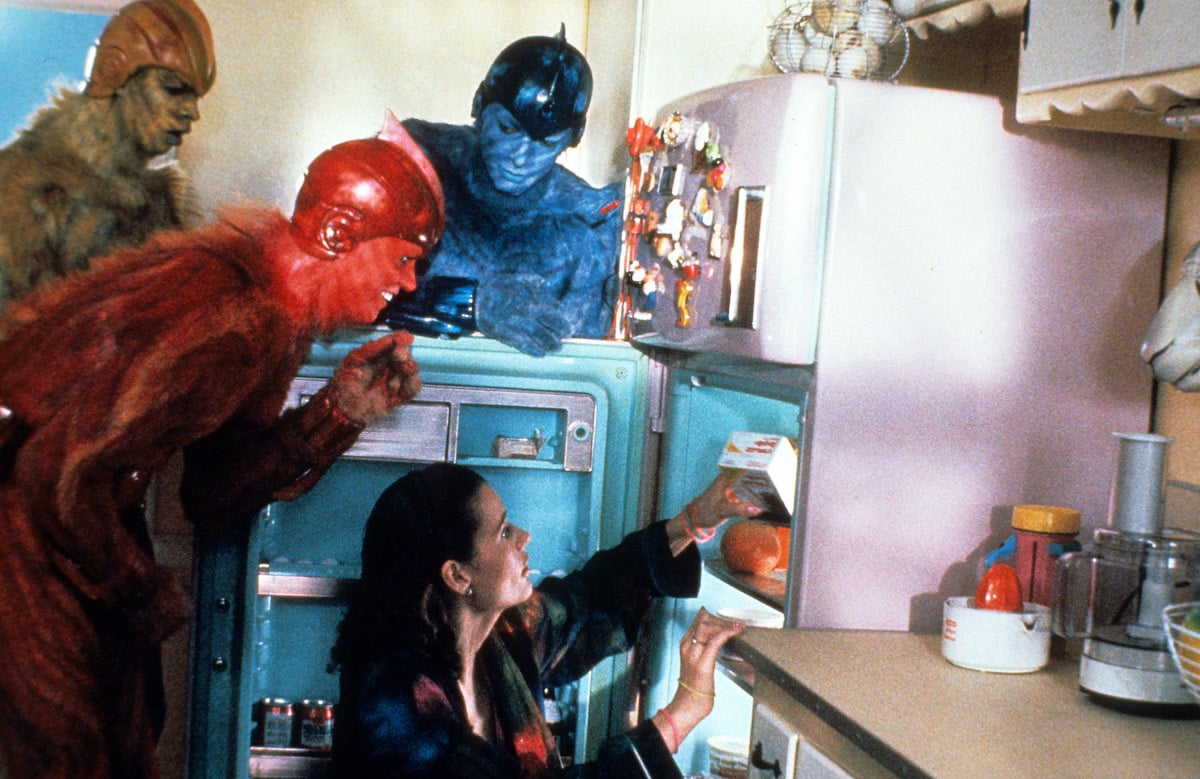 Jim Carrey's Joe Biden went 'full Goldblum' on 'Saturday Night Live'
Despite the debate between vice presidential candidates Kamala Harris and Mike Pence, an insect dominated the conversation. After a fly landed atop Pence's head, social media erupted with memes and joking comments. Some fans even hoped Jeff Goldblum — star of the 1986 horror classic The Fly — would swing by SNL to reprise that iconic role.
Alas, Goldblum didn't make an appearance. Instead, SNL tapped into Carrey. In the episode's cold open, Carrey's Biden attempted to teleport to the debate but wound up transforming into a flea. As the sketch continues, he develops the signature voice, hair, and mannerisms of Goldblum. The actor is known for his eccentric persona, which Carrey aimed to capture.
RELATED: The Weeknd Shares the Critical Role Jim Carrey Played in His Career
In the 1980s, the actor starred in a box office flop with Jeff Goldblum
As it turns out, Carrey has some first-hand experience with Goldblum. The two actors — alongside Geena Davis, Damon Wayans, and Julie Brown — co-starred in 1988 sci-fi comedy Earth Girls Are Easy. The movie follows a trio of furry aliens (Goldblum, Carrey, and Wayans) who land on Earth and befriend a California woman (Davis).
Earth Girls Are Easy — which incorporates musical numbers — failed to make an impact. The movie earned just over $3 million against a $10 million production budget. Since it fell way short of expectations, it's often forgotten amid Carrey's filmography. Truth be told, Carrey starred in seven theatrical releases before his big break in 1994's Ace Ventura: Pet Detective.
RELATED: Batman Rumor: Is Jim Carrey Returning to the Franchise as Another Iconic Villain?
'Earth Girls Are Easy' has developed a cult following and is easy to watch
Despite its poor box office performance, Earth Girls Are Easy has developed a bit of a cult following over the years. A stage musical based on the movie was even in the works in 2001. Brown — who co-wrote the movie based on her song of the same name — was set to reprise her role. And Tony winner Kristin Chenoweth was attached to take over Davis' role.
Nonetheless, the show never came together. But those interested in checking out Earth Girls Are Easy can do so easily enough. While the movie isn't streaming on any of the major platforms, it is available to watch for free on both YouTube and Tubi, according to JustWatch.com. It arguably isn't one of Carrey's most notable films, but it is a fun watch regardless.