Jim Carrey Was 'Hurt' When Ellen Pompeo Was Cast Opposite Him Because She Resembled His Famous Ex
Jim Carrey started 2020 with a standout performance as the villainous Dr. Robotnik in Sonic the Hedgehog. And he's rounding out the year as presidential hopeful, Joe Biden on Saturday Night Live. Truly, Carrey is a comedic icon in his own right, but his movies prove he is capable of much more than cracking jokes. One of his best movies is a drama and the casting of an actor surprisingly hurt Carrey.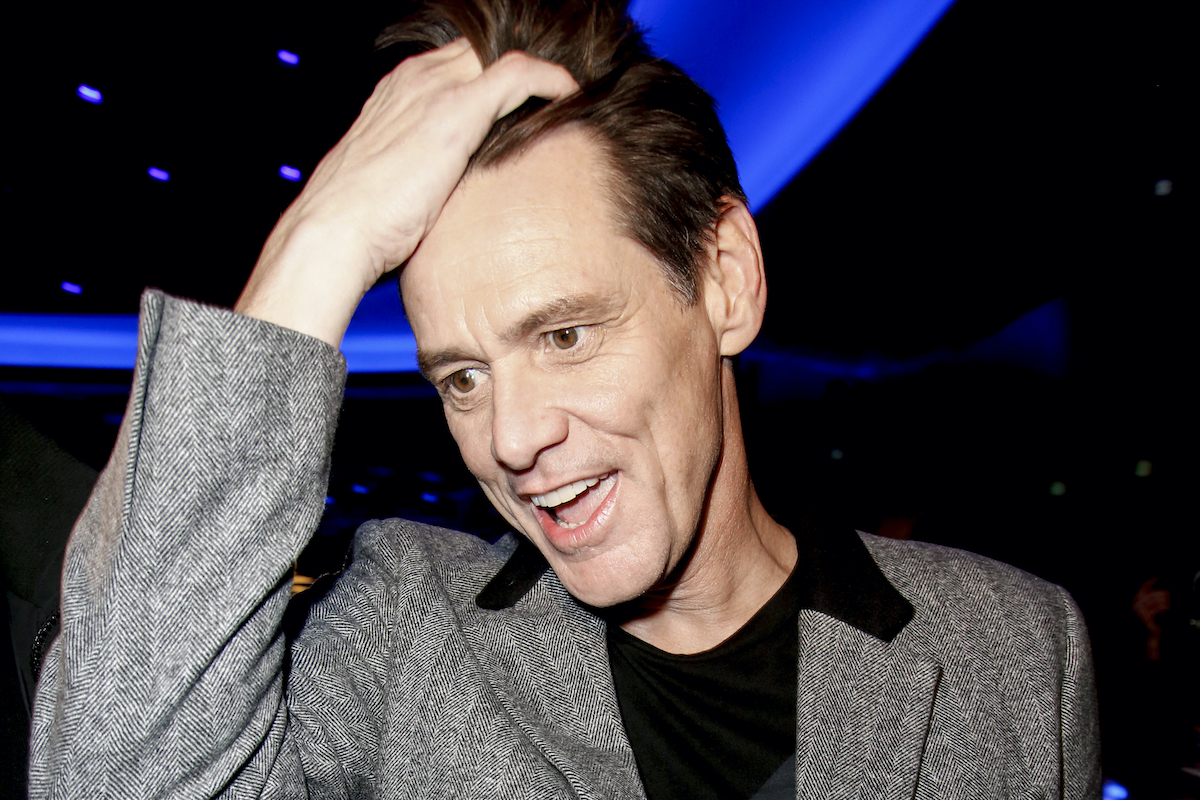 'Eternal Sunshine of the Spotless Mind' is 1 of Jim Carrey's best roles
Many fans and critics consider some of Carrey's best work to be his dramatic roles. Films such as The Truman Show and Man on the Moon — both of which earned him Golden Globes — garnered Oscar buzz. So too did director Michel Gondry's 2004 romantic drama Eternal Sunshine of the Spotless Mind.
Although the offbeat film features a few zany moments, overall it showcases a side of Carrey fans hadn't really seen. As the heartbroken Joel, he exhibits pain, vulnerability, and loneliness in such stark contrasts to his past roles. As it turns out, some of these emotions were actually true to Carrey's emotional state during filming.
But the actor was 'hurt' by the casting of Ellen Pompeo
In a 2019 interview with Vanity Fair, Carrey revealed he was taken aback when Gondry cast Grey's Anatomy star Ellen Pompeo in the film. The actor believed Gondry chose Pompeo because of her resemblance to Renée Zellweger. Carrey and Zellweger co-starred in 2000 comedy Me, Myself, and Irene.
In his semi-autobiographical novel Memoirs and Misinformation, Carrey revealed he considered Zellweger the love of his life. As for Zellweger, the two-time Oscar winner said her relationship was "a very unexpected, wonderful thing." After they worked together, Carrey and Zellweger became engaged before calling it quits altogether.
"I was pretty hurt," Carrey told Vanity Fair. "Michel likes to have real feelings in the scene and real chemistry. So he hired Ellen Pompeo, who's a wonderful actress. But she reminded me completely of Renée. Her look was similar. And I said, 'Bastard!' And it ends up that she's not even in the movie."
Gondry denied Carrey's theory for Pompeo's casting. But in the end, as Carrey points out, the scene was cut entirely. Pompeo would have played Joel's ex-girlfriend. Although she and Carrey had chemistry, her character took the focus off of Joel's complicated romance with Kate Winslet's Clementine.
Jim Carrey and Michel Gondry reteamed for 'Kidding' on Showtime
Apparently, Carrey didn't hold it against Gondry. The pair reunited for Showtime's Kidding. On that TV series, Carrey played the host of a children's show who grapples with personal tragedy. The series ran for two seasons before being cancelled in 2020.
Nevertheless, Kidding continues showcasing the side of Carrey featured in Eternal Sunshine of the Spotless Mind. Much like his first collaboration with Gondry, the show has a tragicomic tone that pinpoints the sadness behind the smile. Kidding Season 1 is streaming on Amazon Prime Video.