Jim Carrey Once Admitted Why He Hates Taking Photos with Fans
Jim Carrey once confessed why he really doesn't like to take photos with fans when they spot him out and about.
2020 wasn't a year teeming with success stories at the movies. However, Sonic the Hedgehog was one of the year's undeniable blockbusters. Based on the long-running video game series, the movie was perhaps most notable for giving Jim Carrey his best role in years. Despite the praise, the actor has made no secret of his concern about taking pictures with his fans.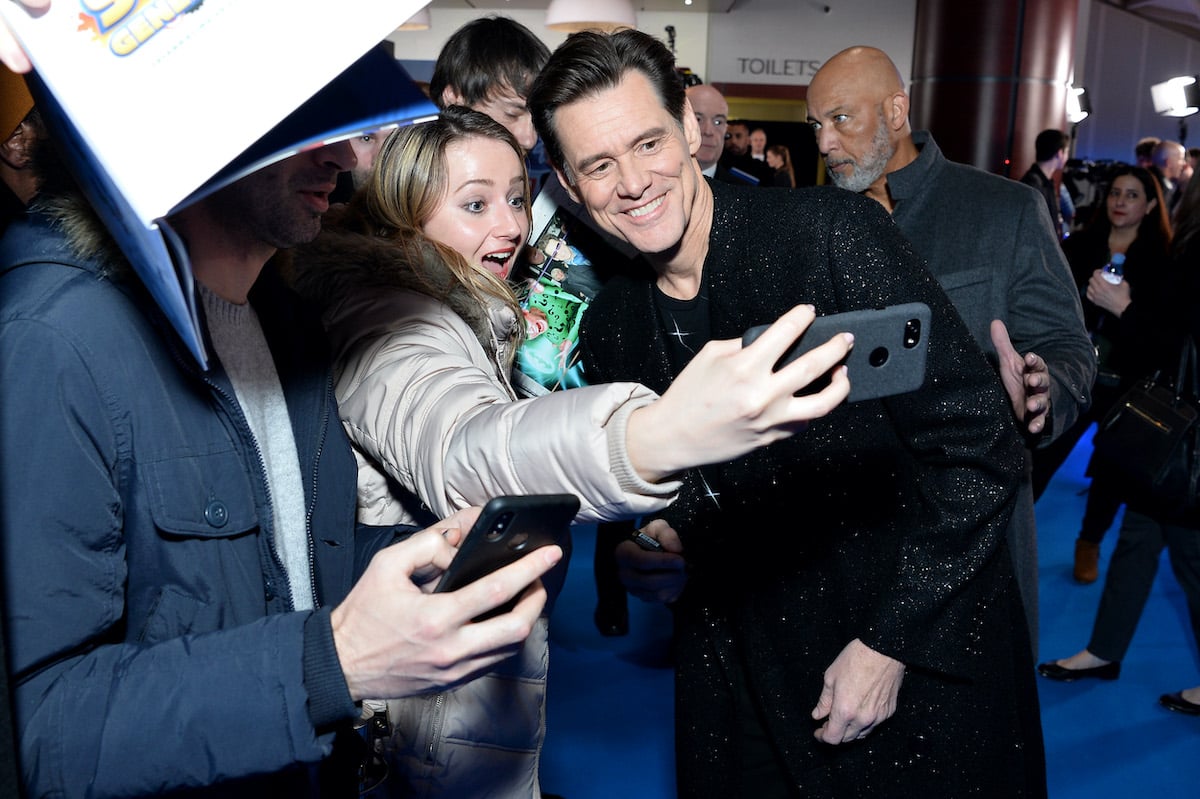 Jim Carrey was 1 of the most popular comedy stars of the 1990s
Back in the 1990s, Carrey managed to make the leap from TV's In Living Color to major movie star in epic fashion. Over the course of 1994, the actor headlined three blockbusters, starting with Ace Ventura: Pet Detective. And from then on, his star only continued to rise. Even as he added more dramatic roles to his filmography, Carrey kept on drawing in audiences.
But despite the breadth of projects he's taken on, Carrey is still overwhelmingly known as a comedy star. From his early days as a stand-up comic, the actor knew he had a knack for tickling people's funny bones. But Carrey doesn't exactly consider fan requests for photos to be a laughing matter. In fact, he was once very clear about how he feels about it.
The actor defined a generation, but he still hates taking photos with fans
In 2014, Carrey participated in a joint interview with Dumb and Dumber To co-star Jeff Daniels for Screen Slam. The subject of fame inevitably came up, and the two actors opened up about how much they dislike having their photos taken with fans. Carrey in particular was vocal about how he feels.
"The hard part about this — and it's true of all people — is that everybody is a bit myopic in their life. And they think about what they want and what they need. So if somebody comes up and asks if they can get a quick picture, and there are a 100 people around… they all have [a phone]. I try to say, 'I can't right now because everyone has one. And then the rest of my night I'll be like Santa at Macys. My night will be destroyed.'"
To Carrey's point, he's right about the slippery slope involved in submitting to selfies with fans. The potential for things to get out of control is very real. "Fame is the worst thing a person can do to themselves," he said. Still, he and Daniels admit they take photos with fans because they don't want to disappoint them. But they greatly prefer the creative part of their jobs.
Jim Carrey's career reportedly may take him full circle with a new film
Ironically, Carrey could be about to return to the role that made him a household name. Some reports have claimed a third Ace Ventura movie is currently in the works. And though the writers of Sonic the Hedgehog are involved, it remains unconfirmed whether Carrey will reprise his role.
If Carrey does return as Ace Ventura, it still won't be the third movie in the franchise. After all, a direct-to-video spinoff titled Ace Ventura Jr.: Pet Detective was released in 2009. Carrey himself hasn't played the character since 1995's Ace Ventura: When Nature Calls.