Jim Carrey's Biggest Hit Isn't What You Think It Is
Jim Carrey returns to the big screen for the much-anticipated 'Sonic the Hedgehog' movie. But which of the actor's films is his biggest hit?
Jim Carrey looks like he's back to his usual high-energy self.
For fans of Sonic the Hedgehog, it's been a long and wild ride. Of course, video game movies often miss the mark. But Sega's signature character was one of the most iconic "old-school" gaming heroes without his own movie. That's not to say expectations are necessarily high for the film.
After all, Sonic the Hedgehog is taking the Alvin and the Chipmunks and The Smurfs approach of taking its CGI title character(s) into a live-action world for no discernible reason. Then again, once fans got a glimpse of his redesign, they finally seemed to accept this fact.
It certainly helps Carrey is playing Sonic's nemesis, Dr. Robotnik. In the past few years, the rubber-faced actor has only appeared in dark indie films like The Bad Batch and Dark Crimes. Beyond that, he has starred primarily on the tragicomic Showtime series Kidding.
To prepare for his cartoonish role in Sonic the Hedgehog, let's take a look back at Carrey's career. We'll bet you won't be able to guess his biggest hit.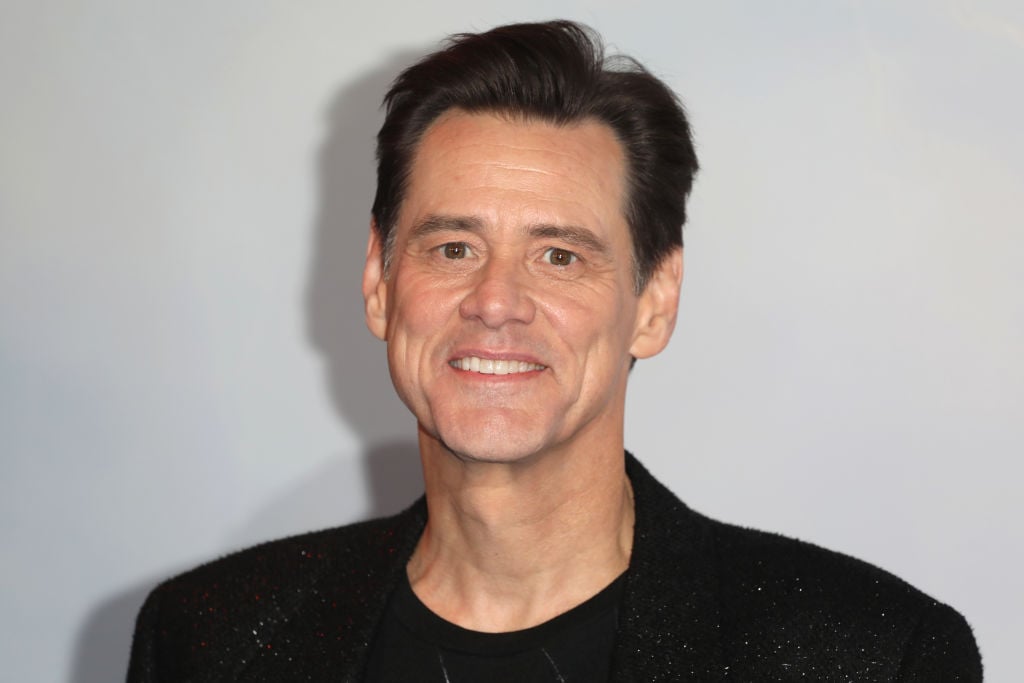 Jim Carrey was one of Hollywood's highest-paid stars
Once upon a time, Carrey was one of the most in-demand stars in Hollywood. After three tremendous hits in 1994, he found himself cast as the Riddler in Batman Forever and returning for an Ace Ventura: Pet Detective sequel. Then in 1996, he got paid a then-unprecedented $20 million for The Cable Guy.
Throughout the late 1990s and early 2000s, Carrey racked up giant commercial successes with Liar Liar and The Truman Show. Simultaneously, he earned critical raves and awards attention for movies such as Man on the Moon and Eternal Sunshine of the Spotless Mind. Yet, his high-energy comedy resonated with children too.
When you think of family comedies, Carrey probably isn't the first person to come to mind. After all, his breakthrough film has him talking from his rear end. But the actor has popped up in several family films over the years, including Lemony Snicket's A Series of Unfortunate Events, A Christmas Carol, and Dr. Seuss' Horton Hears a Who!
Incidentally, Dr. Seuss is also behind one of Carrey's biggest career hits.
'How the Grinch Stole Christmas' is his biggest movie in the U.S.
Director Ron Howard's Dr. Seuss' How the Grinch Stole Christmas proved to be a blockbuster during the 2000 holiday season. The film, of course, leveraged audience goodwill for the 1957 classic children's book and its 1966 animated special. Notably, Carrey underwent intense make-up to become the green, furry, Yuletide-hating curmudgeon.
Even decades after its release, The Grinch stands as Carrey's highest-grossing movie in the United States. With $260 million, the film was a smash hit domestically but failed to draw as much attention abroad. Howard's The Grinch only drew $85 million internationally for a worldwide total of roughly $345 million.
So it seems Seuss has a much stronger following stateside than he does overseas. Because of this, The Grinch isn't Carrey's biggest hit worldwide. In fact, in that regard, it falls to number three behind 1994's The Mask and one other movie.
But this is his most successful film at the worldwide box office
The power of Dr. Seuss can't compete with the power of God, it seems. Bruce Almighty — the 2003 comedy in which Carrey is granted divine powers by Morgan Freeman — is his biggest global hit. Worldwide, the movie grossed $484 million, a total that evenly breaks down between domestic and international totals.
Domestically, Bruce Almighty is Carrey's second-biggest film after The Grinch and before Batman Forever. Likely, the high concept of "what happens when Carrey literally plays God?" was too irresistible for mainstream audiences.
In hindsight, Bruce Almighty was also a culmination of sorts. It was the third collaboration between Carrey and director Tom Shadyac (Ace Ventura: Pet Detective, Liar Liar). It was also the last time the actor led such a massively successful big-studio comedy. Since then, he's tackled riskier material and quirky supporting turns.
Could Sonic the Hedgehog mark his return to mainstream blockbuster fare?