Jim Carrey's Character in 'Yes Man' Rents 1 of the Actor's Own Movies
Jim Carrey had a bit of fun with his own filmography in 'Yes Man.' Here's the Jim Carrey movie his character rents in that film.
Jim Carrey movies tend to attract a very specific fan base. The actor became one of the world's biggest comedy stars in the 1990s. And whenever Carrey attempted to stretch his acting muscles, the results were unpredictable. So it's ironic that his 2008 film Yes Man features a subtle nod to perhaps the first majorly divisive entry in his filmography.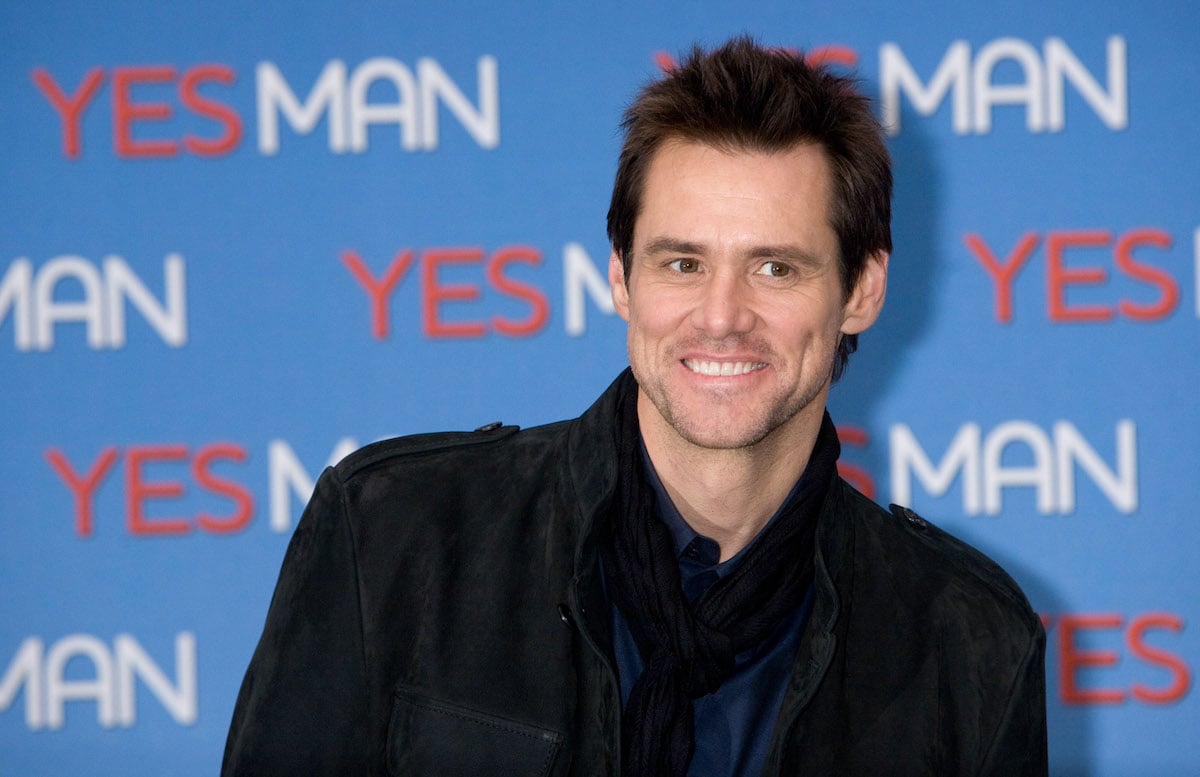 Jim Carrey scored a box office hit in 2008's 'Yes Man'
Of Carrey's many comedies, Yes Man often isn't one of the first to spring to mind. More often, fans would think of either his 1994 comedy trio — Ace Ventura: Pet Detective, The Mask, and Dumb and Dumber — or his critically acclaimed dramatic work (The Truman Show, Man on the Moon, and Eternal Sunshine of the Spotless Mind).
However, Yes Man was a big box office hit when it released in 2008. On a production budget of $70 million, the film — directed by Peyton Reed (Ant-Man) — earned $223 million worldwide, according to Box Office Mojo. It stars Carrey as a man in need of a lifestyle change who decides to say "yes" to every opportunity he encounters.
The movie features a reference to another of the actor's lead roles
In some ways, Yes Man marked a return to form for Carrey. The film carries a lot of the manic energy he's known for, along with some thematic similarities to movies like Liar Liar and Bruce Almighty. So its box office success makes a ton of sense. However, in one scene, Carl (Carrey) visits a video store and picks up one particular title. Though the cover art is partially obscured, it's 1996's The Cable Guy, starring Carrey and Matthew Broderick.
Back when the film was released, it became best known for being the film that earned Carrey a $20 million salary. At the time, no actor had earned that much for one movie. And this perhaps set expectations high for fans, expectations that did not mesh with the movie's darker tone and Carrey's complicated character. Of course, since then, The Cable Guy has become a cult classic. Carrey even reprised his role in a 2022 Super Bowl commercial.
Jim Carrey could be retiring from acting after 'Sonic the Hedgehog 2'
With decades of success behind him, Carrey recently made headlines he is considering retirement. After all, the actor has achieved so much, leaving a legacy of laughter that will long outlive him. And his most recent film — 2022's Sonic the Hedgehog 2 — is a legitimate blockbuster, giving him the best opening weekend of his career.
So as longtime Carrey fans grapple with the possibility the actor might not return to the big screen, it's interesting to note how Yes Man and The Cable Guy — both Paramount Pictures releases — represent a cross-section of the two very different halves of his movie career.