Jim Carrey's 'SNL' Audition Had a Morbid Start With an Ominous Sign
Jim Carrey is a talented actor, a comedian who has conquered movies and television. His trademark elastic expressions and boundary-pushing physical comedy has earned him many fans, and these days, Carrey remains one of the biggest stars in Hollywood.
Currently, Carrey is making a splash on Saturday Night Live, playing the Democratic presidential candidate, Joe Biden. Still, his run as Biden is far from Carrey's first experience with SNL. In fact, as a young comedian, Carrey auditioned to become a part of the show's regular cast, to rather disastrous results. 
How did Jim Carrey become a celebrity?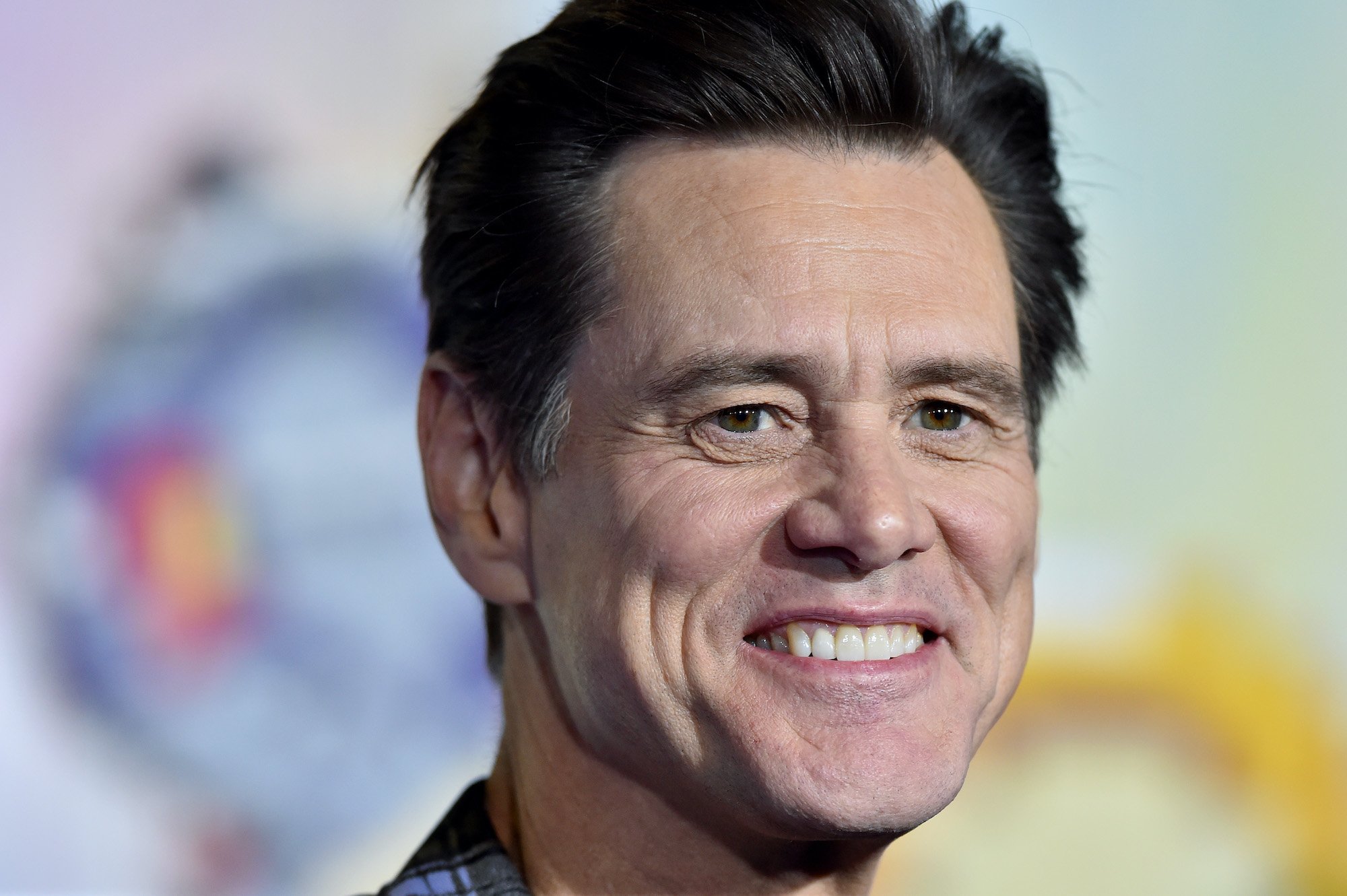 Jim Carrey is probably known to many as an American film star, but he was actually born in Canada in 1962. Raised in a large, loving family, as the youngest of four siblings, Carrey became a master of impressions when he was a young boy. Determining to make a name for himself in show business, Carrey dropped out of school when he was sixteen years old in order to pursue his comedy ambitions.
It was not an easy rise to the top for Jim Carrey, and although his parents supported his dreams, he struggled to land acting jobs for many years. In 1990, Carrey got his first break when he was cast on the popular TV show In Living Color.
The series introduced Carrey to many Hollywood heavy-hitters, and due to his success on the series, he started getting parts in films such as The Mask. 
Jim Carrey is well-known for films like 'Bruce Almighty'
RELATED: Jim Carrey Used a Beer Bottle to Break His Tooth the Night Before Filming 'Dumb and Dumber'
In the early nineties, Jim Carrey became one of the biggest young stars in Hollywood. His movies Ace Ventura: Pet Detective, The Mask, and Batman Forever helped to solidify his status as a talented newcomer. All throughout the remainder of the nineties, Carrey continued to act in big-budget movies, including Liar Liar, The Truman Show, and Man on the Moon, in which he portrayed the eccentric performance artist Andy Kaufman.
In the 2000s, Carrey expanded his repertoire by appearing in a series of dramatic movies, and even tried out his hand at horror, acting in The Number 23 in 2007. Still, many believe that Carrey is at his best when portraying a goofy, lovable, "everyman," such as the one he played in his hit movie, Bruce Almighty.
With critical acclaim from reporters and critics as well as affection from millions of fans, there's no doubt that Jim Carrey has made it — however, there was a time, not that long ago, when he was a struggling young comedian, desperate to make it onto America's favorite sketch comedy show, Saturday Night Live. 
Jim Carrey's first time at 'Saturday Night Live' ended in disaster
He's currently playing Joe Biden on Saturday Night Live, but in the early eighties, Jim Carrey actually auditioned to become a part of the regular cast.
As Carrey revealed in an October 2018 interview with IndieWire, the audition got off to a very bad start: "I got out of the car in the parking lot, and there was a person trying to work up the guts to commit suicide on the building on NBC in Burbank, and I walked into the building not knowing whether he did it."
Carrey went on to state that "All the new crews were gathering around the building. I went, That's not probably a good sign."
Carrey did not land a recurring role on SNL — but he did return as a host three times over, many years down the road. For Carrey, it seems as though everything worked out in the end.