Jimi Hendrix Had 2 Different Names Before He Started Going by 'Jimi'
Jimi Hendrix was named on the day of his birth, like all babies, but his father changed his name when he came back from war. Later, in 1966, Jimi changed his name for the final time.
Plenty of musicians and other performers have stage names. From Bono and Sting to Slash and Meatloaf, some stage names can get creative. So, it might be hard to believe that one of the most psychedelic rock stars, Jimi Hendrix, didn't change his name to sound more far out, at least not exactly. He was born a Hendrix. However, there's a bit of drama with his first name.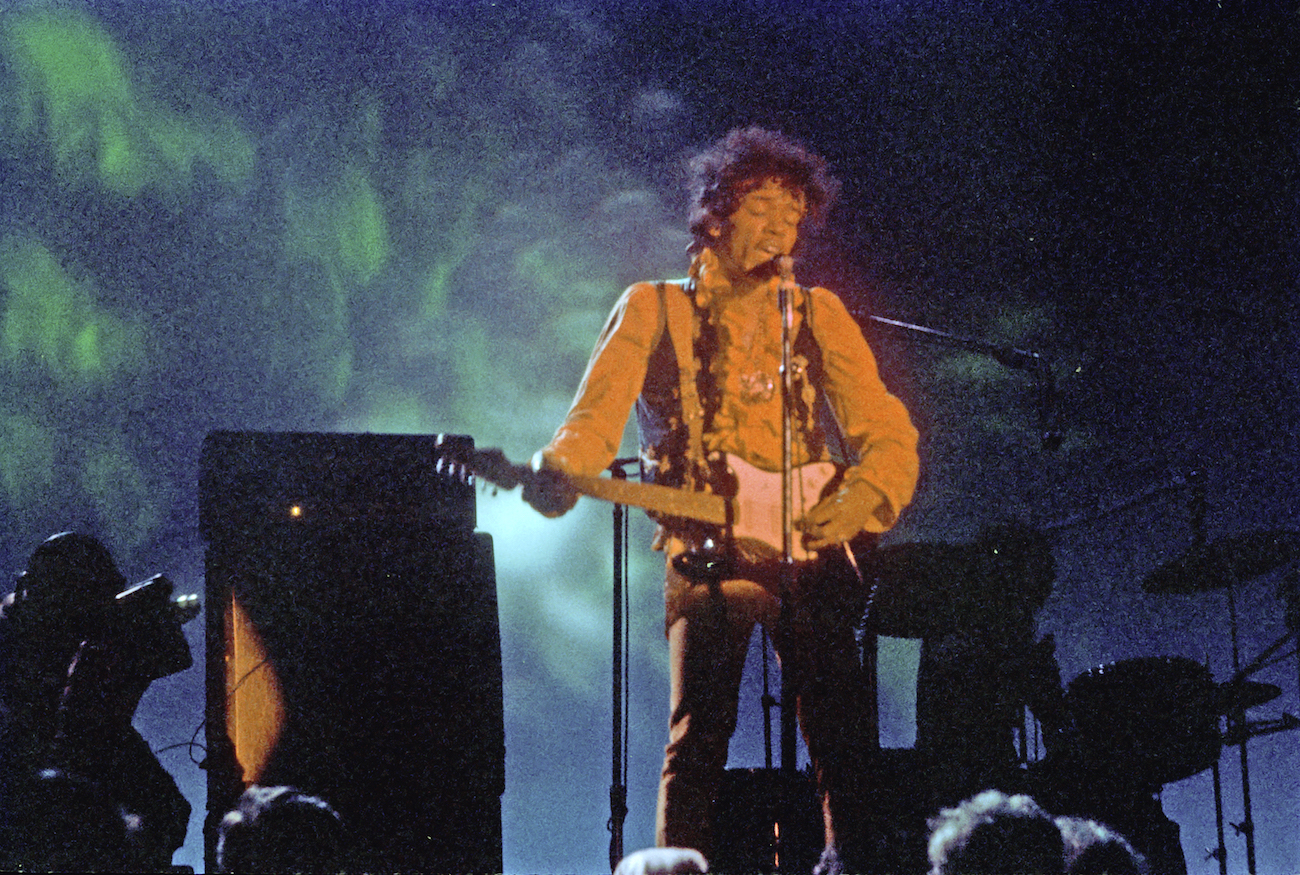 Jimi Hendrix was born John Allen Hendrix
Hendrix's parents married just three days before his father, James Allen Hendrix, was drafted into World War II. Lucille Hendrix was only 17 years old when she gave birth to their son, John Allen Hendrix, on Nov. 27, 1942.
Lucille and James ("Al") did not have a good relationship when he returned from serving in the war. Lucille had left little John in the care of family and friends for most of the time that Al was gone. According to Mental Floss, Al collected his son upon returning and changed John's name to James Marshall Hendrix in honor of Al and his late brother Leon Marshall.
Al and Lucille reconciled and had four more children, even though they both had drinking problems and often fought drunk. The Hendrixes gave up their children to adoption and foster care. When Hendrix was nine, his parents divorced, and Al got custody of him and his brother Leon.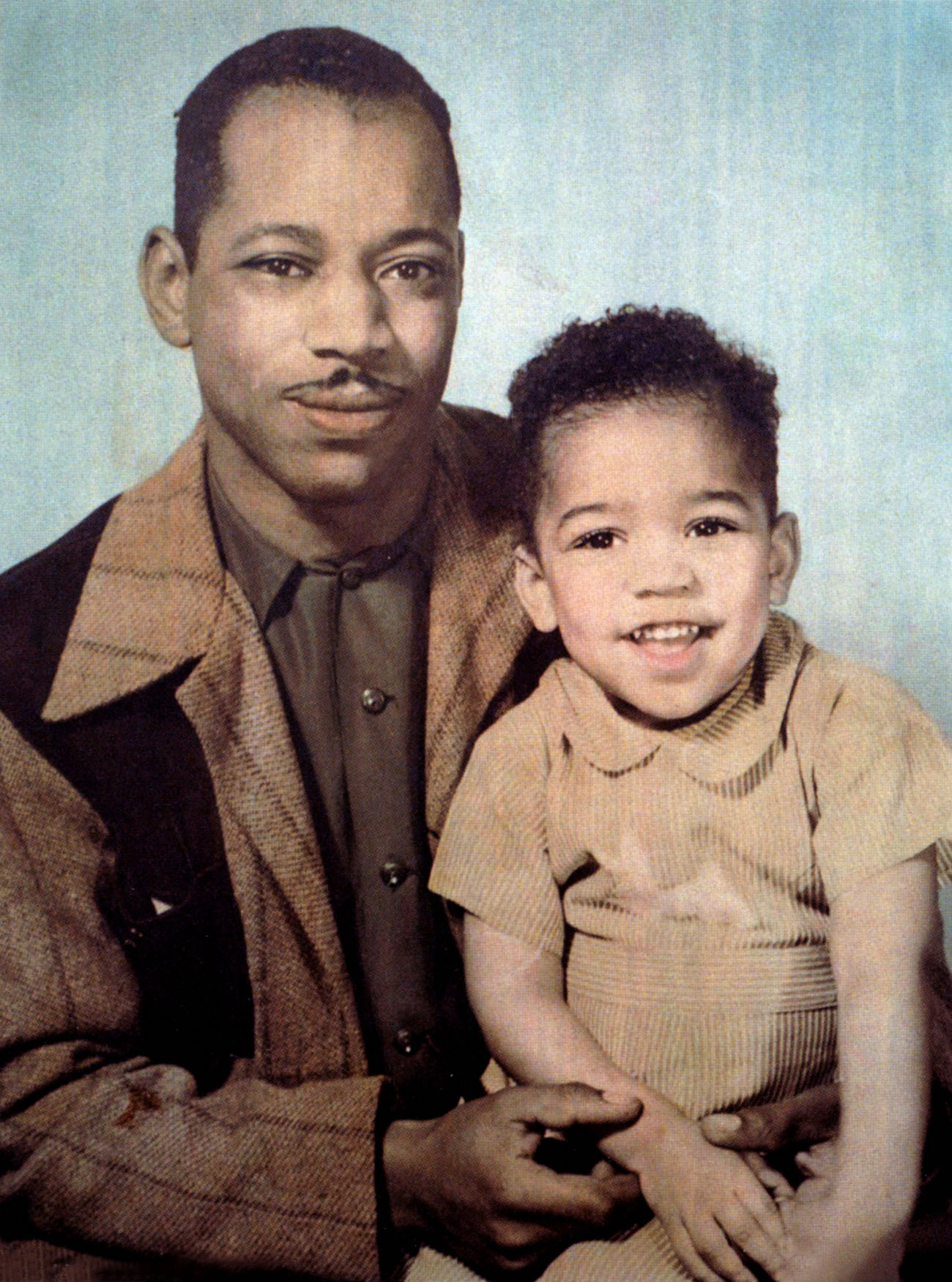 Hendrix changed his name to 'Jimi' in 1966
After returning from his own stint in the U.S. Army, Hendrix started working as a session guitarist under the name Jimmy James. Hendrix's website writes that by the end of 1965, he'd worked with musicians such as Ike and Tina Turner, Sam Cooke, the Isley Brothers, and Little Richard.
However, Hendrix left Little Richard to form his own band, Jimmy James and the Blue Flames, and together they started playing various venues around Greenwich Village, New York City. At Cafe Wha? that The Animals bassist, Chas Chandler, who later became Hendrix's manager, saw Hendrix perform for the first time.
"This guy didn't seem anything special, then all of a sudden he started playing with his teeth," roadie James "Tappy" Wright, who also attended the performance, told the BBC in 2016. "People were saying, 'What the hell?' and Chas thought, 'I could do something with this kid.'"
Later, in September 1966, Chandler returned intending to sign Hendrix to an agreement that included moving to London and starting a band. Chandler also suggested that Hendrix change his name to "Jimi." As Jimi Hendrix, the session musician enlisted drummer Mitch Mitchell and bassist Noel Redding to form the Jimi Hendrix Experience.
RELATED: What Happened to the Members of the Jimi Hendrix Experience?
Hendrix initially struggled in London but had a little help from his friends
Initially, living in London and starting a career as a bonafide musician wasn't the easiest for Hendrix. The first song that Jimi Hendrix Experience recorded was "Hey Joe," which landed in the U.K. top 10 in the first weeks of 1967.
Hendrix's popularity skyrocketed, but his first U.K. tour did not go over well with his fellow headliners. The Walker Brothers didn't appreciate his onstage antics, specifically his setting fire to his guitar. However, Hendrix earned the support of The Beatles during his residency in London.
In Hendrix: Setting the Record Straight, Chandler explained how much support Hendrix got from The Beatles. "We got a tremendous amount of help from people like Mick Jagger, Paul McCartney, and John Lennon," Chandler said. "They would rave about Hendrix."
In the end, whatever you wanted to call Hendrix, it was irrefutable that he was a master of the psychedelic music scene, until he died in 1970.