Was Jimi Hendrix Banned by the BBC? It's Not as Simple as Some Tell It
In his brief career, Jimi Hendrix delivered a few of the most legendary performances in rock history. If his work at Monterey Pop (1967) didn't do it for you, his closing set at Woodstock (1969) would have. But Hendrix had plenty more where those came from, including an appearance on Happening For Lulu that supposedly got him banned from the BBC.
Setting aside the fact that Hendrix wouldn't have cared about such a ban, little evidence exists one actually went into effect. Certainly, BBC producers tried to cut short Hendrix's performance on pop singer Lulu's show. And Hendrix's behavior live on the air that day definitely enraged them.
But outside of one threat from a producer, Hendrix's bandmates and associates mostly recalled chaos on that day in January '69.
Jimi Hendrix threw away the script at a '69 BBC appearance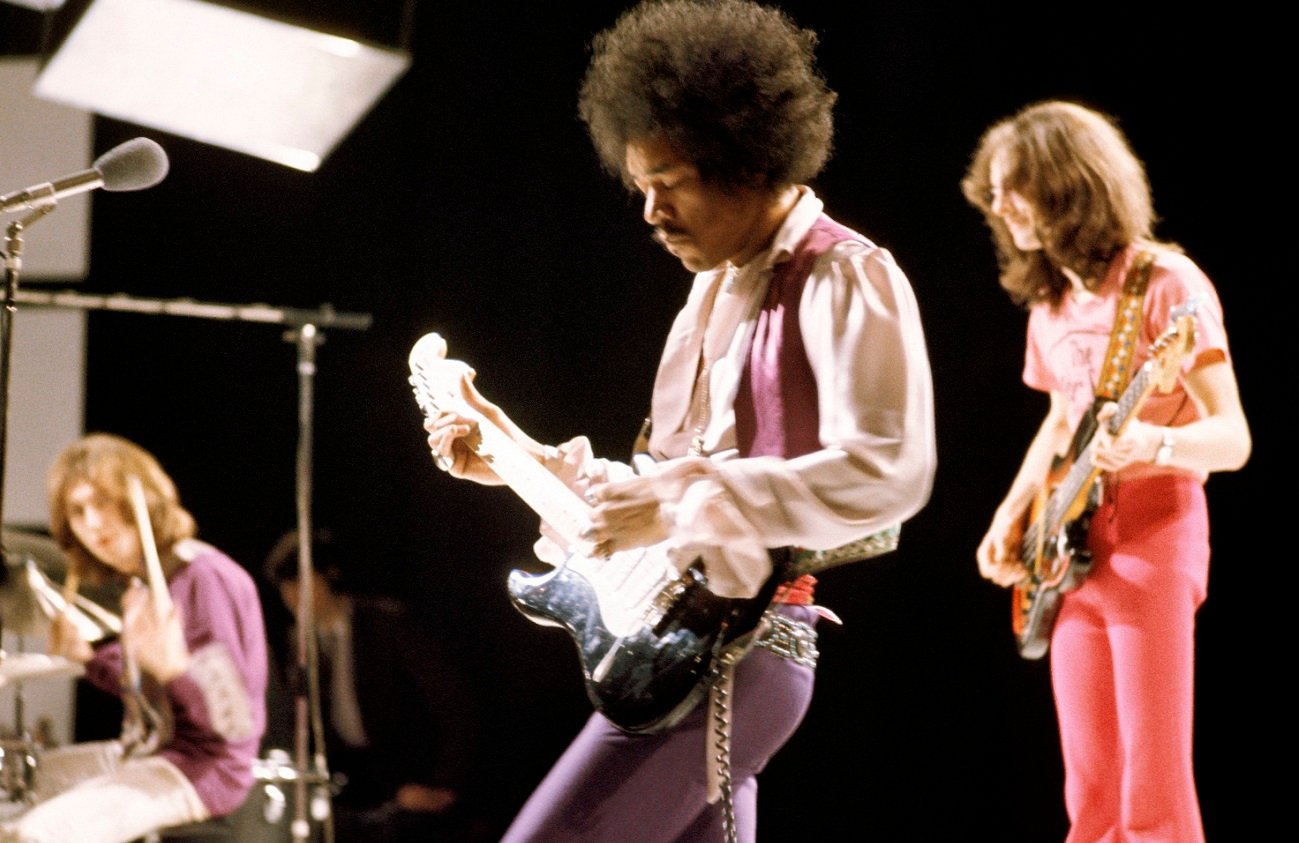 RELATED: Why Jimi Hendrix Cut Off Rolling Stone Brian Jones at Sessions for 'All Along the Watchtower'
When Hendrix went on Happening For Lulu, his group was to follow a script that had them playing two quick songs. Afterward, there was a possibility Hendrix would join Lulu as she closed the show with her signature song, "To Sir With Love." (Kathy Etchingham said Hendrix never intended to play with Lulu.)
It started out like that, at least. Hendrix and his bandmates ripped through "Voodoo Child (Slight Return)." Then Lulu introduced their second number, "Hey Joe," Hendrix's breakthrough hit in the U.K. The Experience began that song, then stopped about halfway through.
"Well, we'd like to stop playing this rubbish and dedicate a song to the Cream, regardless of what kind of group they might be in," Hendrix said, by way of explanation. And, following a quick cue to his bandmates, Hendrix tore into "Sunshine of Your Love" in tribute to the recently broken-up Cream.
By that time, Happening For Lulu needed to wrap up with "To Sir With Love." The director was waving his arms for Hendrix to stop, but Hendrix wouldn't. In Room Full of Mirrors, Charles Cross notes that Hendrix subtly flipped the director a middle finger. On camera, you can see him smiling and shaking his head "no."
Noel Redding recalled a BBC director offering them a beer afterward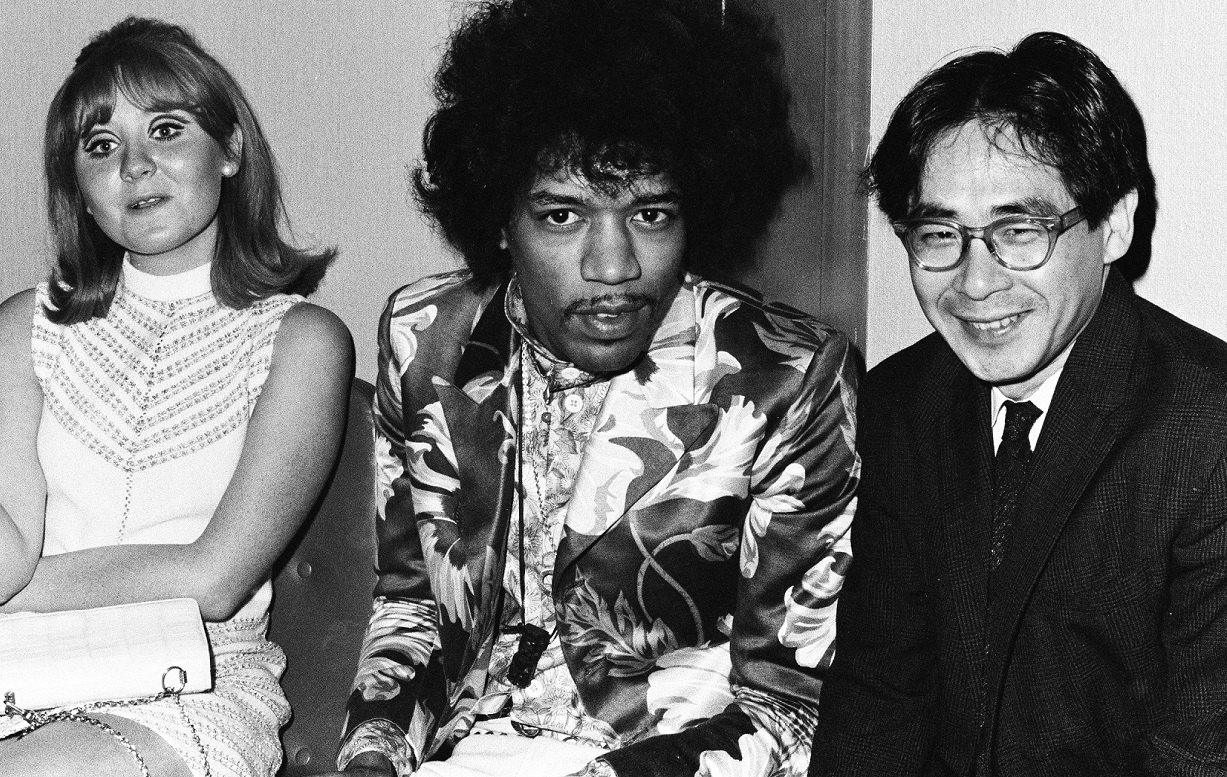 "We're getting put off the air," Hendrix finally says as his band wraps up "Sunshine of Your Love." And indeed, Hendrix upset BBC brass following that stunt, which delayed a news program scheduled to follow Lulu. (One producer threatened a ban, per Cross.) Yet Lulu wasn't angry with Hendrix at all.
In Johnny Black's Jimi Hendrix (1999), Lulu recalled Hendrix apologizing after the fact. "He said, 'Lu, I'm really sorry if I messed your show up.' I said, 'Don't even worry about it. It was fabulous television.'" Hendrix's bandmate Noel Redding recalled a similar reaction from BBC stage staff.
"Stanley Dorfman, the director, was in the bar afterward," Redding said in Black's Hendrix biography. "He came up to us and said, quietly, 'Lads, that was great. Fancy a pint?' There was nothing [the BBC] could do." (Tour manager Gerry Stickells said the exact same thing: "nothing they could do.")
So what about the Jimi Hendrix BBC ban? By the time the Experience played Lulu's show, Hendrix's band was the biggest draw in rock. Only The Beatles had more pull, and they'd stopped playing live years earlier. In other words, the BBC would have been the loser had it banned Hendrix.
It's doubtful Hendrix would have wasted his time on the Beeb in the future, anyhow. Black included another anecdote from Redding to that effect. "I said to Hendrix that we'd get banned from the BBC," Redding recalled. "All he said was, 'Huh. Yeah, man.'"