Why Jimi Hendrix Started Playing the Guitar With His Teeth
Jimi Hendrix was rock's greatest guitarist, and he was also rock's greatest showman. That included playing with his teeth.
When Jimi Hendrix (1942-70) began playing London, he pulled out all the tricks he'd learned. That included playing the guitar on his back on the ground; playing in between his legs; and playing with his teeth picking the guitar strings. His wild performances helped launch him on the British scene in '66.
Later, as Hendrix's songwriting talents grew and his songs became more complex, he didn't want to keep pulling out his stage tricks. But audiences expected it by then. "The trouble was, audiences took it as something they must see or they didn't enjoy the show," Jimi explained in Chris Welch's Hendrix (1972).
In the beginning, Hendrix didn't concern himself with such things. In fact, he loved flashy stage routines — the flashier, the better. Over the years, Hendrix's friends and bandmates from his "Chitlin' Circuit" days recalled how he honed his techniques.
Jimi Hendrix began playing with his teeth to add flash to his Nashville act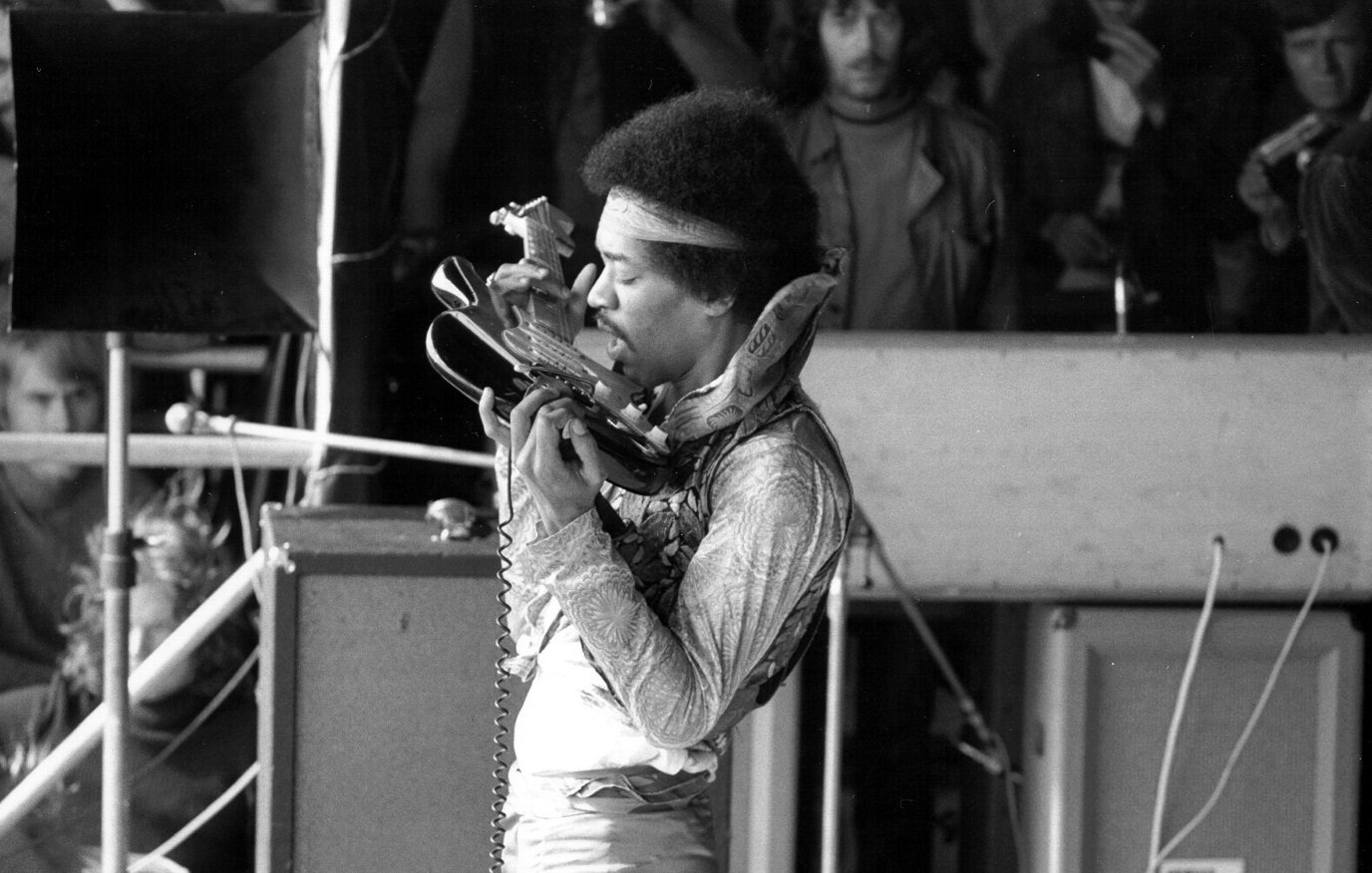 In late '62, fresh off his brief stint in the army's airborne division, Hendrix reunited with Billy Cox, an army buddy he'd played with in the service. The two formed a band called the King Kasuals, and eventually landed a gig as the house band at one of Nashville's top Black clubs. Hendrix got his real start as a performer there.
In Becoming Jimi Hendrix, guitarist Alphonso Young recalled the day Hendrix caught Young's stage antics. "Jimi's eye lit up when he first saw me play the guitar with my teeth and behind my back," Young said. "I was always a show-off. The girls loved it."
As an up-and-coming r&b guitarist who also liked the attention of women, Hendrix knew he needed the same kind of flair in his act. However, Hendrix had trouble breaking through on the Nashville scene in his early 20s. Apparently, he didn't focus enough on playing the music straight.
"Jimi was okay but had trouble getting a steady gig anywhere by himself in Nashville," singer Jimmy Church said in Becoming Jimi Hendrix. "He wasn't a Black act. He was left-handed and had a little effeminate thing about him." That didn't always go over on the Chitlin' Circuit.
Hendrix said his stage antics got him fired from the Isley Brothers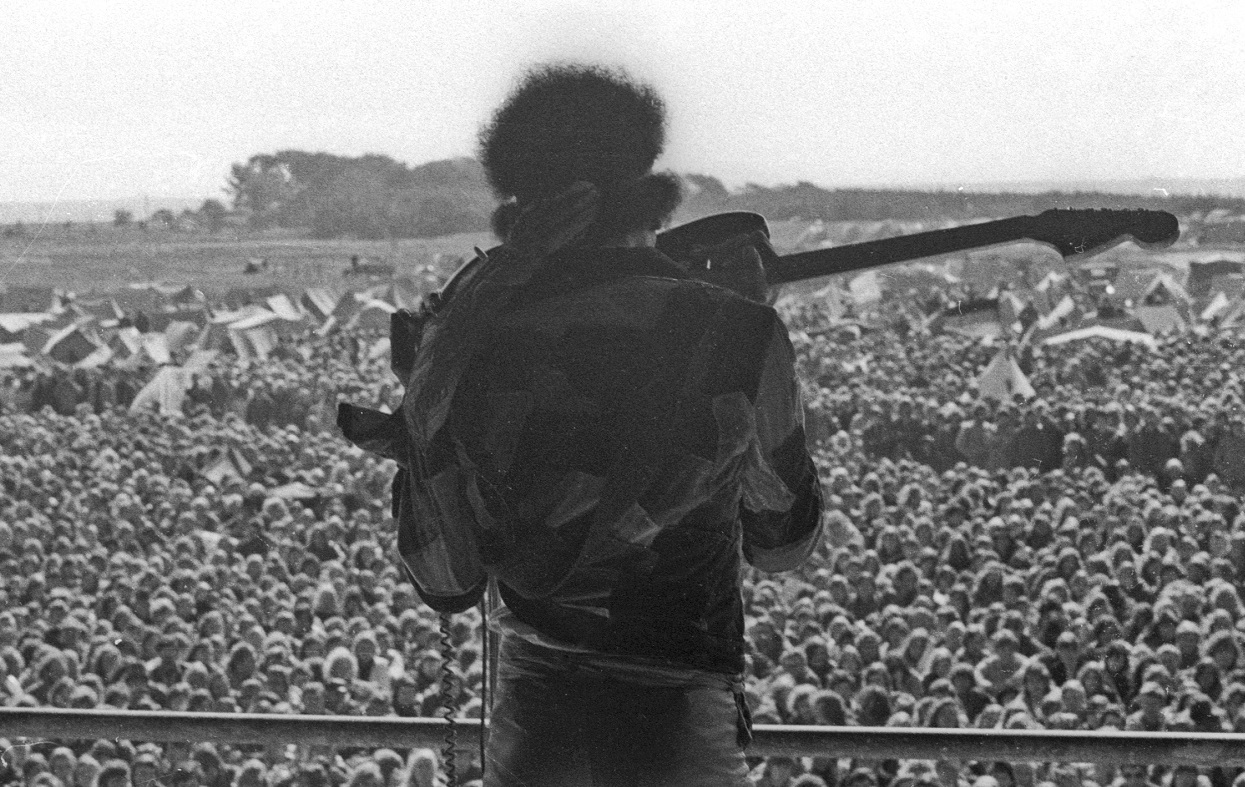 When Hendrix played shows in New York and other spots in the North, his stage antics didn't wow the crowds as much. And Hendrix told a friend the Isley Brothers fired him in '64 because he was always upstaging them. (Later, Hendrix admitted he'd gotten bored with playing in the Isleys' band.)
All the while, of course, Hendrix was also cultivating his musical flash. His use of feedback and otherworldly technique would chart his path forward. After he arrived in London, he added the destructive stage antics that The Who's Pete Townshend had become famous for.
Once he began composing his own music, Hendrix became an unstoppable force. He could already play better than anyone, as Eric Clapton acknowledged the first time he saw Hendrix. The songwriting became the final piece of the puzzle.