Jimi Hendrix Taught Himself How to Play the Guitar and Never Learned to Read Music
Whenever the subject of the greatest guitarists comes up in conversation, many will agree that Jimi Hendrix ranks highly.
Whenever the subject of the greatest guitarists comes up, many will agree that Jimi Hendrix ranks highly.
His mastery of the instrument stamped his legacy in the minds of many, even if the feeling felt temporary due to his sudden demise. Although Hendrix played the guitar like the maestro he was, he actually never learned how to read music and had to work every day to improve his craft.
Jimi Hendrix's early beginnings
Born James Marshall Hendrix in November 1942, the talented guitarist grew up with plenty of hardships. After his father's honorable discharge from the US Army, the failure to find steady employment led him to a life of alcoholism. The family's state of poverty led Hendrix's parents to fight constantly, especially when intoxicated.
The violence around the home would lead a young Hendrix to withdraw into a closet. The star's relationship with his brother also faced threats of fraternal separation as Leon lived in and out of foster care. Hendrix also had three other siblings whom the parents gave up for foster care.
On some occasions, Hendrix would be taken to live with his grandmother. As a young boy, Hendrix became shy and sensitive and was greatly affected by the events in his life. In his later years, the guitarist confided in his partner that a man in uniform had sexually abused him. When Hendrix was nine, his parents divorced, and he and his brother were given to their father.
In the mid-50s, Hendrix developed a habit of carrying around a broom to emulate a guitar that got the school's social worker's attention. She wrote a letter asking the school to fund underprivileged children citing psychological damage if left without a guitar. The social worker's efforts failed as Hendrix's father refused to get him one.
Hendrix proved that you don't have to learn music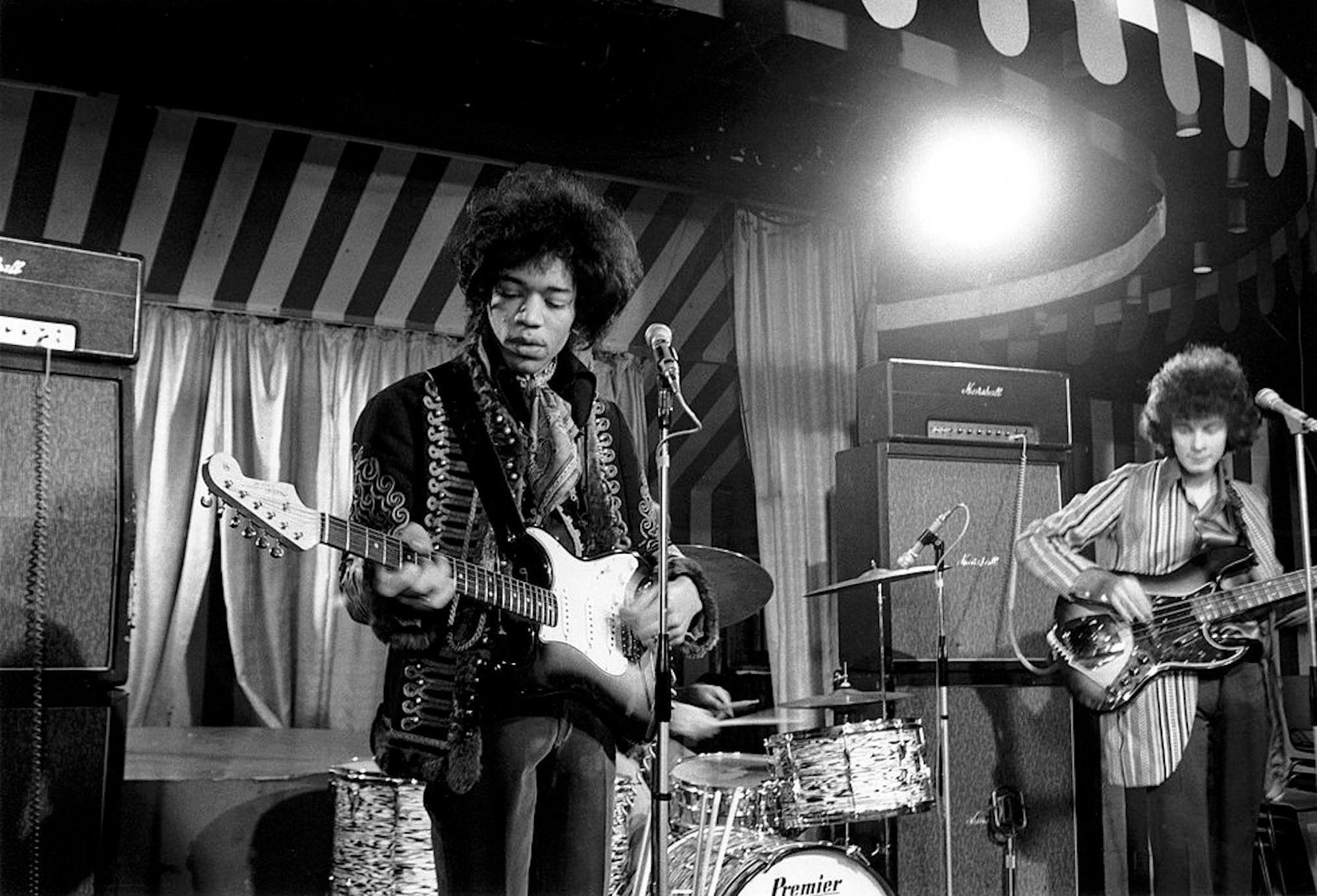 In 1957 while Hendrix was helping his father out with a side job carrying out an odd job cleaning garbage, he found a ukulele among the rubbish. Noticing the child's clinging to the ukulele, the older lady asked Hendrix if he wanted to keep the one-string instrument. Little did the lady know that she had given the greatest guitarist of all time his head start in music.
Hendrix ended up spending many days learning how to play his newfound instrument. The star deeply adored this period in his life, as stated in his brother's book Jimi Hendrix: A Brother's Story. The young star eventually learned how to play the instrument by turning the peg on top to make the note higher and louder.
Far Out Magazine reports that when Hendrix got the ukulele, he learned to play by listening. His brother recounted the star tightening the instrument to make it higher, vibrate less, listen to Elvis Presley on the radio, and match up the notes.
When he was 15, the young star got his first acoustic guitar for $5. He played the instrument for hours every day. He practiced daily for long hours and watched other experienced guitarists while learning from them and listening to blues artists.
Hendrix had an impressive career
Although short-lived, Hendrix left a mark that has lasted decades after his death in 1970. He formed his first band called the Velvetones after acquiring the acoustic guitar. After getting an electric guitar, he performed with an unnamed band who reportedly fired him for showing off.
Hendrix then joined the Rocking Kings, who played professionally. However, he lost his guitar after leaving it backstage overnight. Hendrix learned how to play the guitar with his teeth because he didn't want to be upstaged after seeing a bandmate do it.
At the height of his career, Hendrix interacted with legendary names such as Paul McCartney.